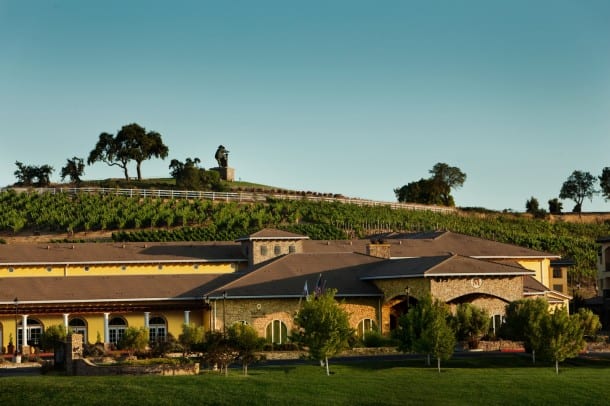 If there's one food and wine event you must — need — to attend in 2015, is should be this one. Masters and Makers @ Meritage (see full itin below), only in its second year, is special for several reasons. The quality is palpable: Stag's Leap Wine, Quintesa, Trinitas. And as you might expect there's a winemaker dinner (in the Meritage wine cave), featuring a food and wine "journey" by none other than executive chef Krisztian Karkus.
Then there's the location.
Masters and Makers set in Napa – a place you might have hear of, and associated in your mind with whimsical getaways, and fantastical dining and wine tasting pleasures. But who also doesn't need a little four-diamond pampering every now and again? Just wander the grounds here and you'll understand why Stark Insider (highly) recommends you check out this event.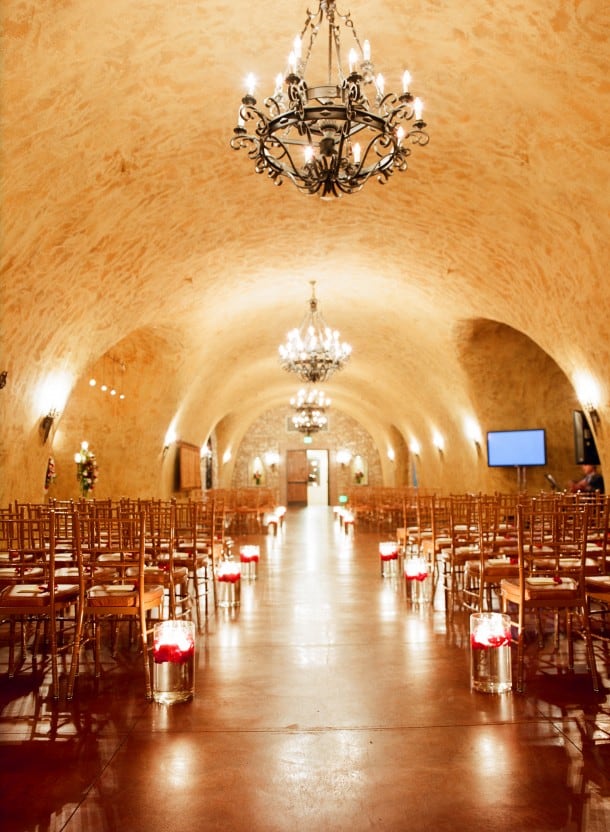 Masters and Makers @ Meritage takes place February 13 – 15, 2015. Packages start at around $500. Steep perhaps, relative to other tastings in the area, but keep in mind that you'll enjoy top tier goodness from Sonoma and Napa in a premium location. We're told discounted rooms are also available, and, that of course, is well worth checking. Hint: did we mention this takes place during Valentine's Day?
And best for last: MM@M benefits Big Brother Sisters of the North Bay.
Team Stark hopes to see you there.
MASTERS AND MAKERS @ MERITAGE – NAPA VALLEY

February 13 – 15, 2015

Friday, February 13 – Amuse Bouche:
4:00 p.m. – 5:30 p.m., The Masters and The Makers
Join a Stag's Leap Wine Cellars, Trinitas Cellars, and Master Sommelier as they taste and review five quintessential wines from Napa Valley. $40/person.

7:00 p.m. – 10:00 p.m., The Stag's Leap Reserve Winemaker Dinner in the Estate Cave
Master Sommeliers and wine makers take guests on a food and wine journey with Meritage Executive Chef Krisztian Karkus. The event will feature wines from Stag's Leap Wine Cellars. $175/person.

Saturday, February 14 – Á la Carte Saturday:
(Guests are able to choose from several activities)
11:00 a.m. – 2:00 p.m., "Dirt and Rocks" by Quintessa
A Barrel Sample Exploration of Napa Terrior. Explore the influence that the soil and climate has on finished wine. Includes tasting five wines, two finished wines from two different vintages and three barrel samples (current vintage terrior expressions of Cabernet). This event is hosted by Quintessa. Includes lunch. $90/person.

11:00 a.m. – 2:00 p.m., Cook to This! Trinitas Cellars Cooking Class and Wine Pairing
Wine, recipes, ingredients and education. Guests create their own lunch with custom recipes paired with wines from Trinitas Cellars. Sip wine as you help create each course. $90/person.

2:30 p.m. – 4:30 p.m., Trinitas Cellars Shape of the Glass Tasting with RIEDEL
Ever wonder why there are so many different shapes and sizes of stemware available? Join Trinitas Cellars and RIEDEL at the Trinitas Library as we embark on a unique wine tasting experience focused on learning about the shape of the glass. Learn about how to match your stemware to your wine and enjoy the benefits of improved bouquet, texture, flavors and finish. The experience will take you through some of the finest wines in Trinitas Cellar's portfolio and also the winemaking behind each wine. $60/person (optional event, not part of all-access pass).

7:00 p.m. – 10:00 p.m., Gala and Grand Tasting
The Grand Ballroom is transformed into a majestic tasting room with 30-40 wineries from Napa Valley and Sonoma County showcasing many of the finest wines produced in the region. These wines will be featured along with endless creations from our incredible culinary team. Guest have the opportunity to pair a variety of exquisite wines with a wonderful selection of seafood, delightfully prepared meats, caviars, cheeses and decadent desserts, including chocolates from le Belge Chocolatier, while enjoying contemporary live music. A portion of the proceeds from the Gala and Grand Tasting will benefit Big Brothers Big Sisters of the North Bay. $125/person.

Sunday, February 15 – Prendre Un Verre:
9:00 a.m. – 1:00 p.m., Bubbles and Brunch
Guests enjoy a farewell brunch paired perfectly with the sparkling wines of Napa Valley. $49/person, add tastings from Napa's top sparkling winemakers $20/person.

2:00 p.m. – 4:00 p.m., Appellation Tasting
A casual afternoon tasting of 30-40 wines from both Napa and Sonoma Valleys paired with cheeses and charcuterie. $40/person.
NOW PLAYING ON STARK INSIDER:
THE ART OF HALL WINES
The Art of Hall Wines – Napa Valley Festival del Sole from Stark Insider on Vimeo.