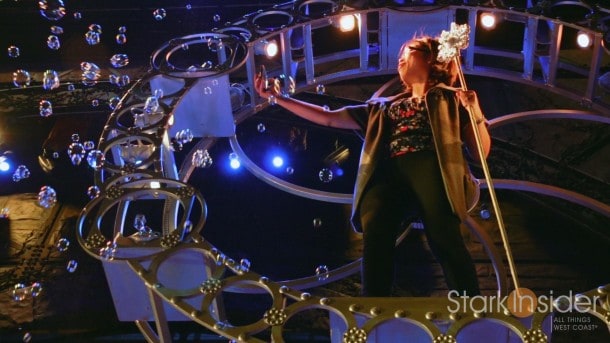 Citizens of Oz (San Jose, that is), rejoice! The Broadway sensation musical WICKED is in town, and is now playing the San Jose Center for the Performing Arts.
But… are you a good witch, or are you a bad witch?
Over the weekend Loni Stark ventured backstage at the production and discovered plenty of magic, massive props, and one giant "bubble."
If you've seen the show you know that "shallow" Glinda arrives on the scene in a giant bubble that descends from the skies. Actress extraordinaire Chandra Lee Schwartz took a few minutes just before curtain to teach Loni how to make a grand entrance.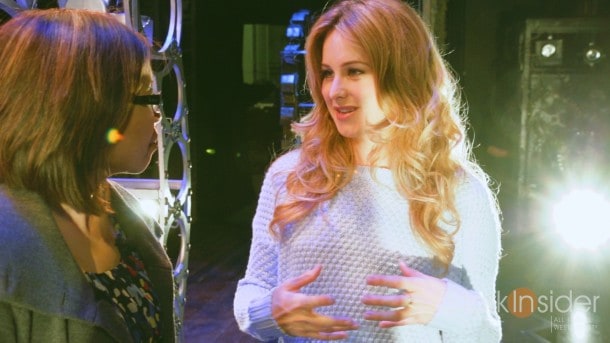 We've got the full segment coming very shortly–and it's one of the most incredible one we've yet done on Stark Insider!–but for now here's some outtakes. Watch as Loni tries to get the line right ("It's good to see me, isn't it?") before being buckled in to the bubble machine and hoisted up, up and away.
WATCH: WICKED at Broadway San Jose (Outtakes)
Behind the Scenes: WICKED at Broadway San Jose from Stark Insider on Vimeo.
Be sure to like Stark Insider for more behind the scenes theater videos, interviews, and reviews!