In this Stark Insider segment, Loni Stark visits Hall Wines in the Napa Valley. Kathryn and Craig Hall give her a tour of their art collection. But on this evening there's a surprise or two. Talk about an out-of-body experience!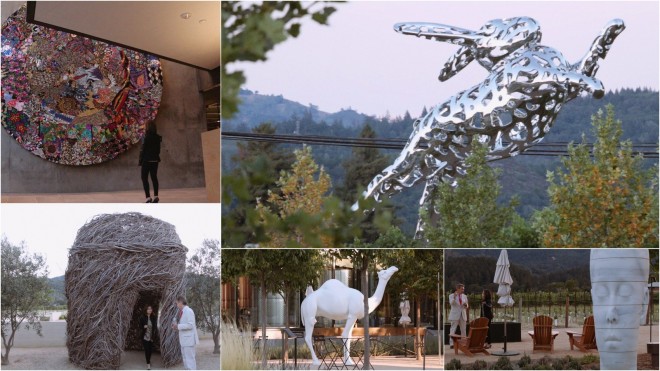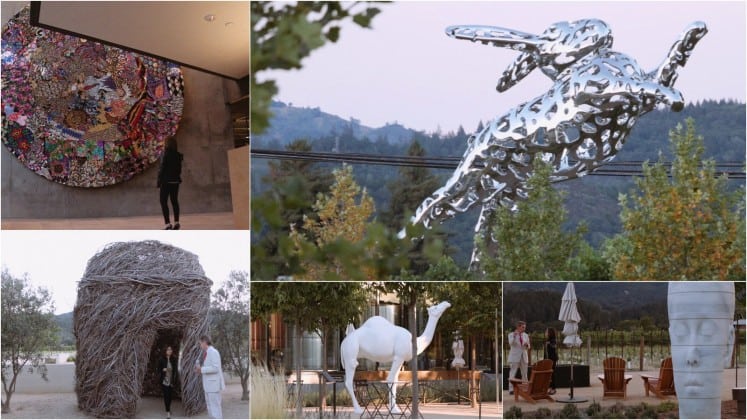 If you're headed down highway 29 in Napa Valley and by chance see a super-sized, mercurial bunny hopping across the vineyards, believe your eyes. The commissioned piece "Bunny Foo Foo" is just one of many art installations at Hall Wines that amuse and tantalize the imagination.
"Some are truly whimsical," says co-owner and vintner Kathryn Hall. "It's just a lot of fun."
Her husband Craig, whose mother was an art teacher, says he loves to mix art, wine and landscape. "We don't have our art in a museum," he says. "We have it outside where everyone can be with it, and enjoy it."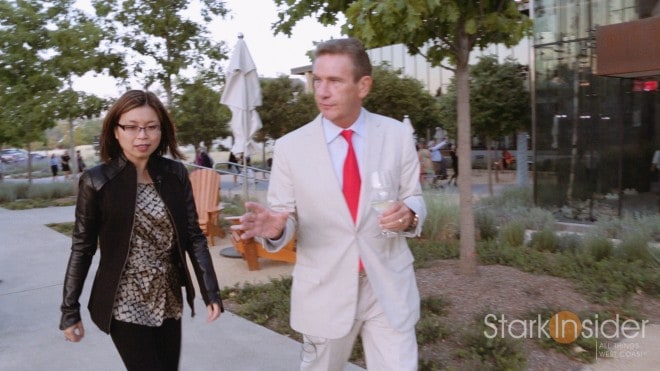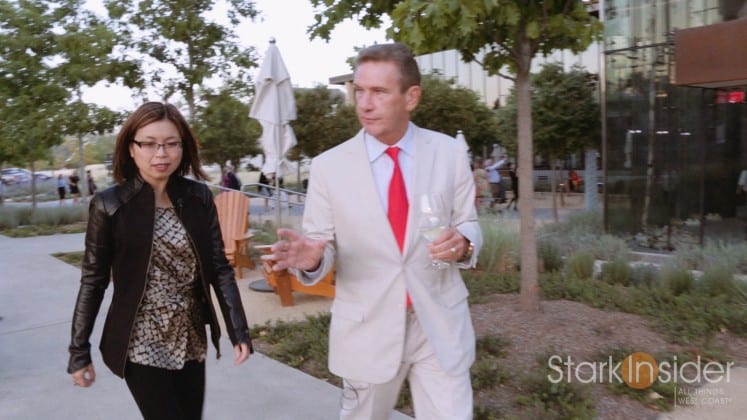 And enjoy it we were. The Halls were hosting a special patron dinner as part of Festival del Sole, an annual arts and wine celebration. A crowd streamed through the gorgeous, modern tasting room, taking in the fantastical works.
Later, we headed outdoors where the art tour continued.
An organic installation, assembled over several weeks by volunteers, will slowly "wilt away." Twisted pieces of wood are knotted together to form walk-able structures – maybe something beavers would make should they ever decide to take up residence in Napa.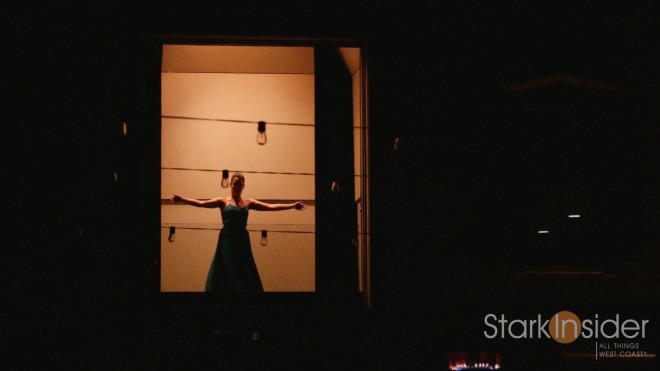 As the sun set over the Napa hills we mingled, before dining alfresco on the lawn next to a restored 1885 stone Bergfeld building. The juxtaposition of the historic and the modern is striking.
In the theme of Festival del Sole, various artists performed during the dinner. I won't give it all away here, but there are a few absolutely incredible surprises.
So take a sip of your favorite beverage, and join me as I embrace my alter ego and go down the rabbit hole at Hall Wines…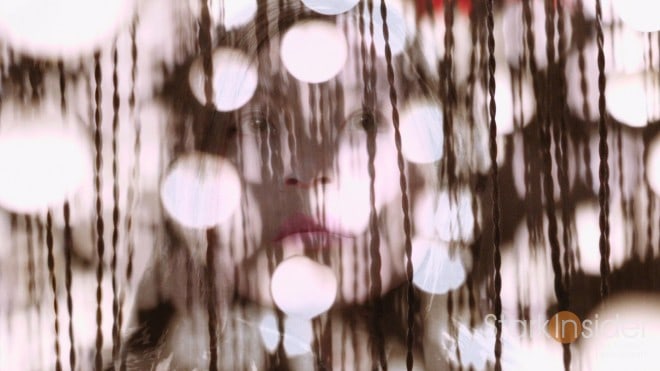 WATCH: The Art of Hall Wine with Craig and Kathryn Hall
The Art of Hall Wines – Napa Valley Festival del Sole from Stark Insider on Vimeo.
Hall Wines Patron Dinner

Butter Lettuce Salad

Local Stone Fruit, Candied Pecans, Skyhill Chèvre

Verjus Vinaigrette

2012 WALT "La Brisa" Sonoma County Chardonnay

–

Duck Confit

Smoked Sweet Onion Potato Gratin

Herb Cabernet Duck Glace

2012 WALT "Rita's Crown" Santa Rita Hills Pinot Noir

2011 HALL "Jack's Masterpiece" Cabernet Sauvignon

–

Chocolate Opulence

Cheery Compote, Vanilla Bean Chantilly

EXECUTIVE CHEF

Kevin Miller