He goes by Francisco. But he might as well be known as The King of Tacos. Francisco and his wife Paro run El Rey del Taco, and the word has gotten out – at least to anyone traveling to Loreto, Baja Sur, Mexico.
Located in an unassuming white building along one of the two main streets in downtown Loreto, El Rey del Taco has become so popular in recent years that it's not uncommon for the place to shut down early. It seems running out of tortillas, fish, and chicken is a common, but happy problem these days for Francisco and Paro.
Thanks to the spectacular Sea of Cortez, fresh fish is always on hand.
What makes the perfect taco?
Find out in the Stark Insider segment as I pay a visit to the taco stand that locals and gringos can't get enough of. And that's saying a lot. Maybe Francisco should be called a King among Kings. Maybe it's his famous secret white sauce. Or his skill in the open kitchen. Whatever it is (and we've all been trying to figure it out), he's got it in spades.
Thanks to the spectacular Sea of Cortez, fresh fish is always on hand. So if you're strolling the town of Loreto chances are any of the numerous taco spots will spoil your taste buds.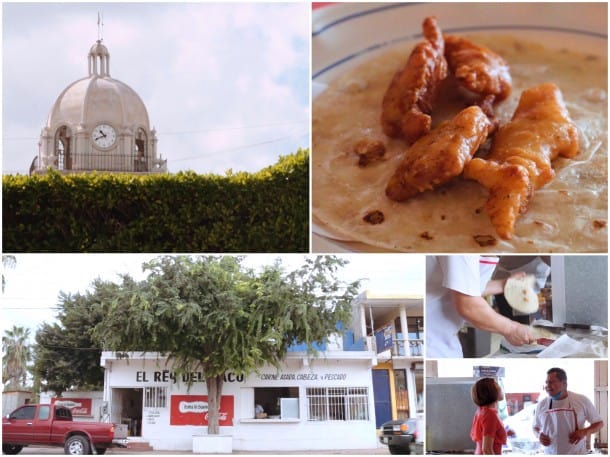 Also in this video, you'll see some highlights from some of our favorite spots in Loreto and Loreto Bay. Those of you who have followed our West Coast adventure on Stark Insider over the years likely already know we've been visiting the quaint, and relatively unspoiled region of Baja since 2006. Look for shots of La Mision (the first of the Californias, in 1697), Coronado Island, Loreto Bay, Whale watching along the Pacific coast, diving in the Sea of Cortez from a Panga boat, downtown Loreto, the Malecon, and, of course, inside and outside of one of our all-time favorite taco joints in the world: El Rey del Taco.
See you soon in Loreto. Don't forget to always buy your cameraman at least two tacos pescado! All will be right with the world.
WATCH: "The King of Tacos" at El Rey del Taco, Loreto, BCS, Mexico