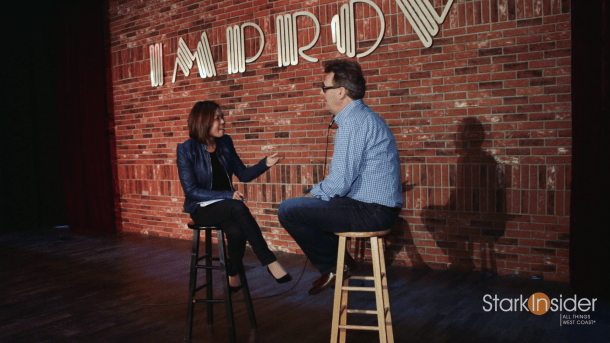 "I think the audience is the ultimate arbiter of what's funny or not."
Comedian Greg Proops should know. The Whose Line Is It Anyway veteran and self-proclaimed "smartest man in the world" has been on tour for most of his life, working clubs, appearing on television shows, and, as he says in this special Stark Insider interview, losing luggage from time to time in exotic locales (Turkey?).
"We kill or we die. The stakes are always as high as possible," he says, explaining the insider lingo used along the comedy circuit. "No one ever goes 'Like I was okay', it's 'I killed!'"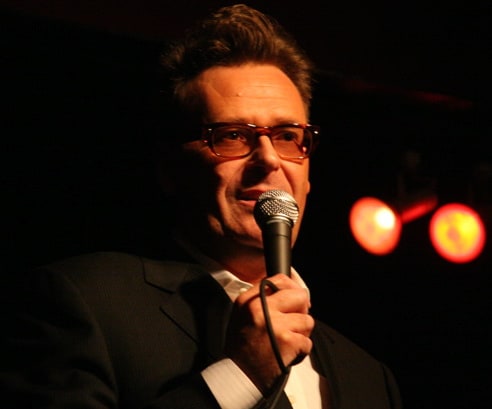 A Bay Area native, Proops weighs in on a far ranging list of topics–late night talk shows, wealth in America and the "Oligarchy", deciding to become a comedian–in an interview that starts prim and proper, and is wont to do around these parts, slowly devolves into minor chaos.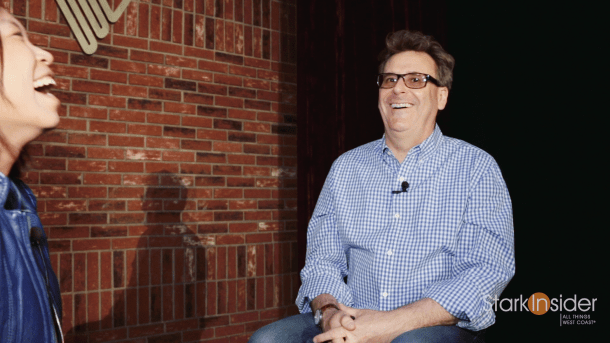 Also, be sure not to miss Proops' famed Jeremy Irons impression. And how on earth he was able to guess what city I'm is a mystery. "I don't guess," he jokes. "I just know."
MORE STARK INSIDER: Stark Insider TV: The Art of Improv – Acting Games (Video)
As always Greg takes on the Stark 3, and talks about his favorite  gadget (this one is controversial!), food, and adult beverage.
Look for his podcast "The Smartest Man in the World" on iTunes. If he does come to your town, he'll typically record a live gig (podcast) on one of the dates – something to keep in mind if you want to be part of the live experiment.
WATCH: Comedian Greg Proops Interview at the San Jose Improv
GREG PROOPS INTERVIEW HIGHLIGHTS

On Becoming a Comedian

Basically you lived and died on your own merit … I wanted to say the things I wanted to say on stage. Then you're treated like a grown-up. In general we're all on the same team.

Oligarchy in America

I think it's something that everyone knows already. That this country is run by the wealthy for the wealthy. And our voice gets diminished as time goes by.

On Being Funny

You develop an instinct to please yourself. I don't know if that sounds selfish. I never think what'll make everyone laugh. I think, "what do I think is funny?" And then you have to trust what you think is funny works well enough.

On Stephen Colbert Replacing David Letterman

I think it's dandy. I don't find that television is a huge a factor for me anymore. I think the media is in love with the idea of all the revolving chairs. Frankly, what would've been wrong with a woman or a person of color? We have lots and lots of white guys holding down late night, and we always have.

Growing up in the Bay Area

My mother was a waitress, and my father was a bartender and I grew up in San Carlos in an apartment. People are 'Like, why do you always wear a suit and use big words?' Because I aspire to. Why should I be denied what the rich have been handed on a giant platter?