Where do you draw the culinary line…
Frogs legs? Reindeer paté? Casu marzu (a Sardinian cheese with live maggots inside)?
Or maybe you're the type willing to go full-on Indiana Jones–in the interest of being the ever polite dinner guest–and dig into some gourmet monkey brains.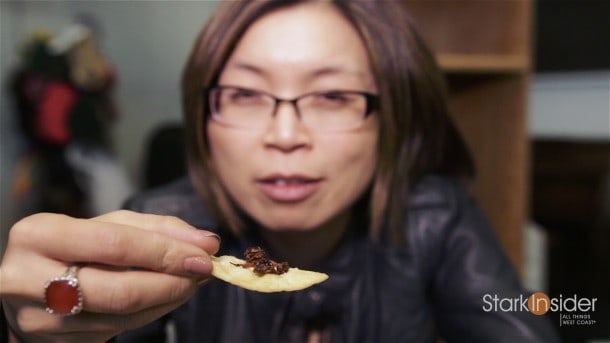 My latest culinary adventure came quite by accident. I was interviewing the cast of Game On, and all was going to plan. A comedy set in Silicon Valley, the new play by Tony Taccone and Dan Hoyle opens in a few weeks at the San Jose Repertory Theatre. We were chatting, talking about the creative process, playwrighting, and the various challenges of bringing a new work to the stage. And it was hunky-dory.
Until…
The crickets came out.
No, not the band. The kind of crickets that one might even be expected to eat.
Crickets served up in convenient take-out style no less. That would be deep fried crickets, with nachos and some guacamole. I know, I know: Everyone's Super Bowl staple. How blase.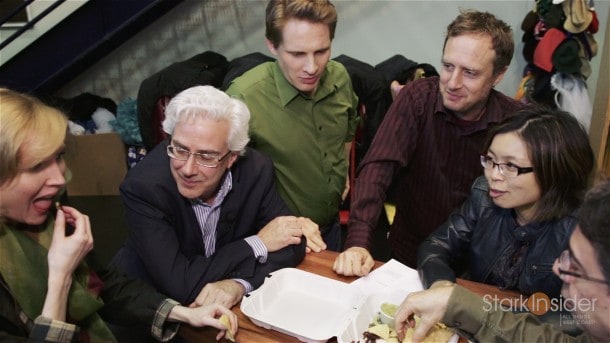 DID YOU KNOW: Nutritional Content of a Cricket (per 100g)

13g Protein

5.5g Fat

5.1 Carbohydrates

75.1mg Calcium

9.5mg Iron

Source: Iowa State University

"The call for using insects to improve human food security has gotten louder in recent years," writes Aaron T. Dossey in The Scientist. "Since about 2004, the UN Food and Agricultural Organization (FAO) has been interested in the use of insects as alternative food sources."

"Insects are particularly high in protein, with levels comparable to beef and milk."

And regarding their impact on the environment:

"House crickets can lay 1,200–1,500 eggs in a 3- to 4-week period, whereas beef cattle require about four breeding animals for each animal marketed. Insects also use much less water than vertebrate livestock because they obtain hydration directly from food. Finally, insects give off lower levels of greenhouse gases than cows."
Would this sushi lover be intimated? And did I partake in the impromptu cricket feast that broke out during rehearsals at the Rep?
There's only one way to find out. That is, of course, to watch these Stark Insider TV outtakes as we explore what could be Silicon Valley's next billion dollar idea.
STARK INSIDER TV: Bugging Out at San Jose Repertory Theatre