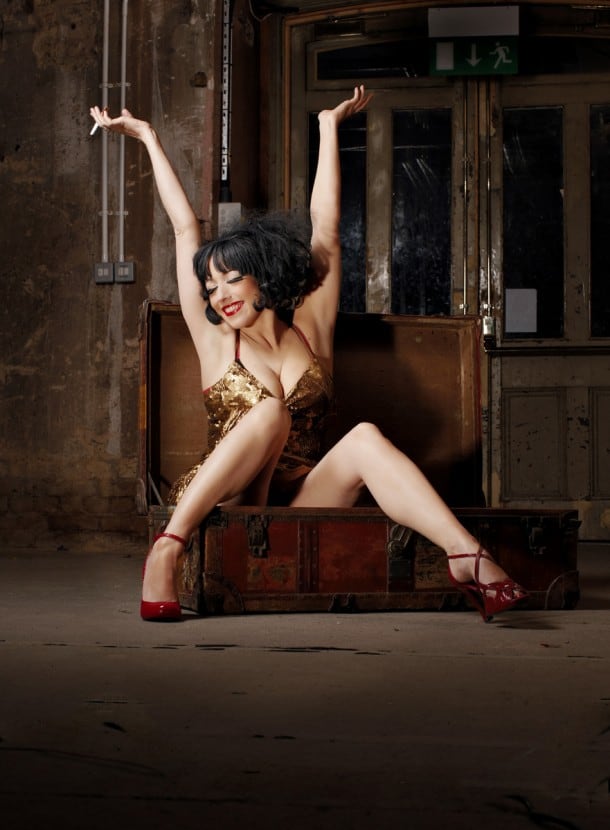 Big news in theater: Berkeley Rep has unveiled its 47th season.
Michael Leibert artistic director Tony Taccone revealed five of seven productions that will comprise the 2014–15 subscription programming.
"Each season at Berkeley Rep we strive to present an arresting and enthralling collection of stories featuring the most entertaining and daring artists in the world," says Taccone. "This year we're proud to present a number of immensely gifted artists who will be performing at Berkeley Rep for the first time."
This September, Kneehigh's Emma Rice (Tristan & Yseult and The Wild Bride) is back to direct a world premiere: An Audience with Meow Meow, starring international singing sensation and über-diva Meow Meow.
Then theatre ensemble UNIVERSES teams up with Berkeley Rep's Associate Director Liesl Tommy to deliver a performance about the legacies of the Black Panthers and Young Lords in Party People.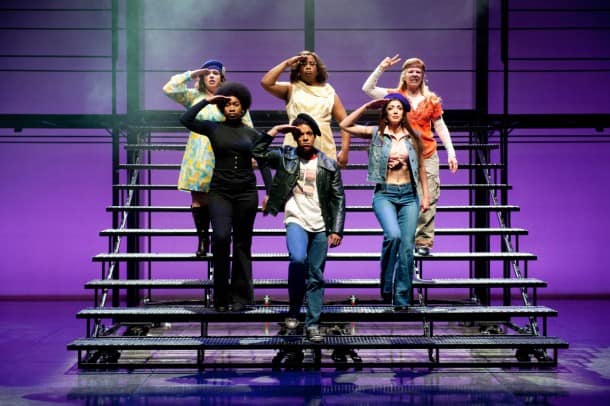 Next, two-time Tony and Academy Award nominee Kathleen Turner makes her Berkeley Rep debut in the acclaimed Red Hot Patriot: The Kick-Ass Wit of Molly Ivins, directed by renowned director David Esbjornson.
Spring 2015 will see audience favorite Steven Epp and celebrated director Dominique Serrand reunite for Molière's satire on religious hypocrisy, Tartuffe.
Making its West Coast premiere is the poignant and poetic new play Head of Passes by McArthur "Genius" grant awardee Tarell Alvin McCraney, directed by preeminent Steppenwolf Theatre company member Tina Landau.
The season opens in September with the world premiere of An Audience with Meow Meow.
Berkeley Repertory Theatre 2014-2015 Season

AN AUDIENCE WITH MEOW MEOW
Main Season – Roda Theatre
World premiere
By Meow Meow
Directed by Emma Rice
September 5 – October 19, 2014
Opening night: Friday, September 12, 2014

PARTY PEOPLE
Limited Season – Thrust Stage
By UNIVERSES (Steven Sapp, Mildred Ruiz-Sapp, and William Ruiz, aka Ninja)
Developed and directed by Liesl Tommy
October 17 – November 16, 2014
Opening night: Friday, October 24, 2014

RED HOT PATRIOT: THE KICK-ASS WIT OF MOLLY IVINS
Main Season – Roda Theatre
By Margaret Engel and Allison Engel
Directed by David Esbjornson
November 21, 2014 – January 4, 2015
Opening night: Friday, November 28, 2014

TARTUFFE
Limited Season – Roda Theatre
By Molière
Adapted by David Ball
Directed by Dominique Serrand
March 13 – April 12, 2015
Opening night: Friday, March 20, 2015

HEAD OF PASSES
Main Season – Thrust Stage
West Coast premiere
By Tarell Alvin McCraney
Directed by Tina Landau
April 10 – May 24, 2015
Opening night: Friday, April 17, 2015