Mesa, Arizona (and some neighboring  towns) is creating such a culinary stir that food-obsessed travelers might just want to put touristy Scottsdale on the back burner and head straight here for some unique farm-by-table indulgences. The  area is sizzling with inventive food artisans, passionate locavore chefs, visionary farmers embracing agritourism and trendy restaurants springing up in re-purposed historic buildings.
Here are just a few of my favorite foodie finds: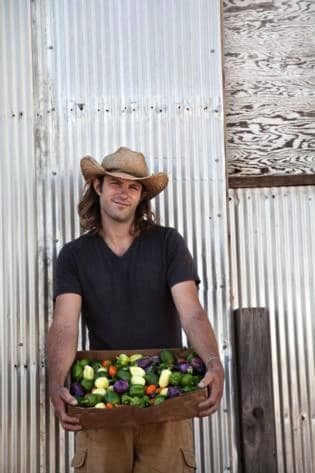 Eggstra special brekkie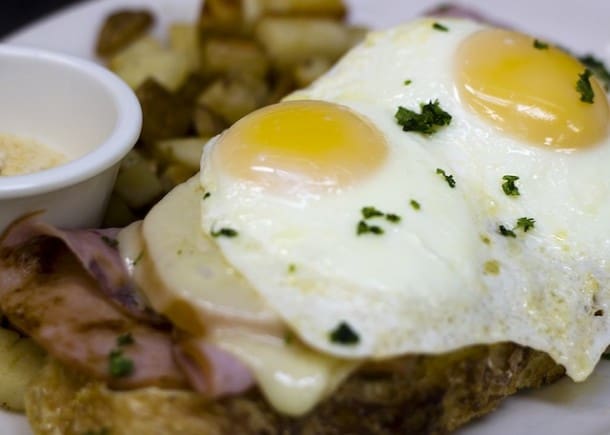 T.C. Eggington's Brunchery might look like it's part of a formulaic chain but once you enter this bustling, family-owned restaurant (they run through 8,000 eggs a week) you'll quickly change your mind. They've scored numerous awards for their brekkies, with shout-outs going to the "English Toast"- fresh-baked cinnamon bread smothered in rich custard, or any one of their creative mouth-watering omelettes, or a stack of their Blueberry Hill Girdle (sic) Cakes
As T.C. Eggington succinctly explains, "A day without eggs is just like any other day, but without eggs."
Farm to fabulous fast food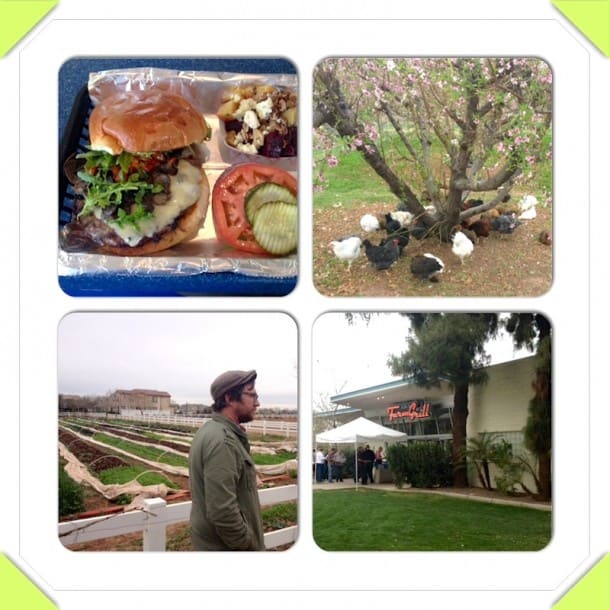 Agritopia, Joes and the Coffee Shop
Joe's Farm Grill, a modern burger joint housed in a retro Jetson-like dwelling (previously Joe Johnston's childhood home) is just one example of the exciting agritourism scene that's sprouting up around the town of Gilbert -previously known for being the "Hay Capital of the World". A meal at Joe's offers healthier twists on your fast food favorites. Think sweet potato fries, ahi-tuna burgers, beet salad, portabella Sammie, grilled veggie pizza and Naked juice. Plus, all the produce is picked fresh from their on-site organic farm. Of course, no one's going to judge you if you choose to go the bacon/cheeseburger, garlic fries route. Options, people.
Grab a table outside where you can look over the rest of Agritopia, a multipurpose urban farm community that Joe envisioned back in 2000. It consists of 450 homes with lots of open green space, a school, pea-patch community gardens, free-range chickens wandering through the citrus orchards, sheep that double as lawn-mowers, a farmer's market, and The Coffee Shop, which scored top prize on the Food Network's "Cupcake Wars".
Agritopia's next addition is Generations, a unique senior-living complex that falls in line with Johnston's concept of offering "a modern village life-style welcoming all ages at all stages."
Grove to table- Queen Creek Olive Mill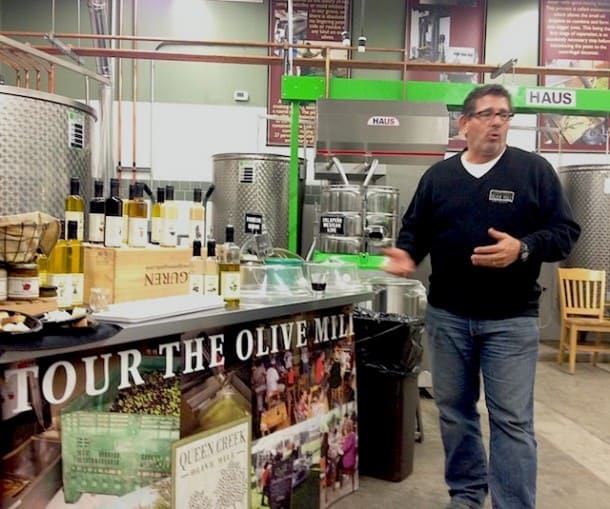 As one of only 20 certified olive oil sommeliers in the world, master blender Perry Rea has made it his mission to produce only the purest Extra Virgin Olive Oil at this family-owned olive mill and farm. He's equally passionate about producing the finest tapenades, flavored vinegars and oils, pasta sauces and his Queen Creek Olive Mill "Olive Spa" lotions, scrubs, soaps and candles, which are all available at their on-site gourmet Marketplace. Copious samples are available for tasting before you buy, or if you'd like to learn more, join a class where you'll learn the step-by-step process of how their olives go from blossom to bottle.
Step over to the Eatery where you can pick up a tasty antipasto plate, Panini, epicurean salad, or one of their Vanilla Bean Olive Oil Waffles topped with fruit and nuts, to enjoy at one of the picnic tables amongst the 7,500 olive trees.
Betcha can't pick just one at The Orange Patch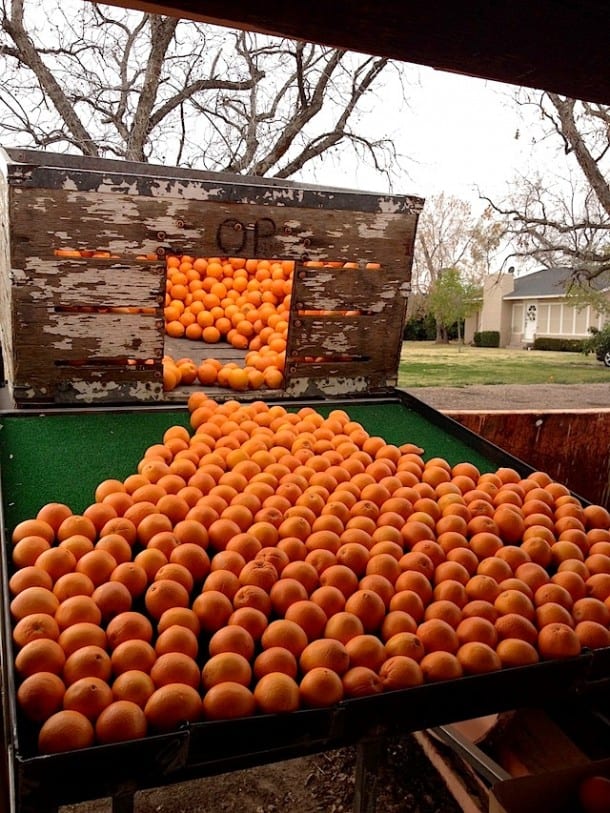 If you're looking for fresh-squeezed O.J. it doesn't get any fresher than The Orange Patch, one of Mesa's original citrus growers.  Join a tour, pick a basketful of oranges or head into the old-fashioned country store to stock up on everything citrus, as well as some yummy homemade ice cream and orange blossom honey. After basking in the sunlight and sniffing that wonderful, orange-scented air, I felt so sorry for all my friends freezing their tails off back east, that I was (briefly) tempted to ship them a gift box of these lovelies.
Superstition Farm is udderly super
Casey and Alison Stechnij, Arizona born bro and sis, are the hard-working, fun-loving tag team who run this 4th generation dairy farm in East Mesa. After a tour of the property (via a tractor-pulled hayride) you'll leave with a new found appreciation for all the hard work, dedication and love that goes into running a farm, as well as picking up all sorts of Moo Facts. When I asked why I didn't hear a single "moo" from the over 1,000 cows, Casey told me that, "Happy cows are generally pretty quiet." The Stechnijs use this contented-cow milk to produce some excellent cheese, butter, yogurt and their acclaimed Udder Delights ice cream.
Happy cows are generally pretty quiet.
Both children and adults will enjoy the petting zoo (filled with rescued goats, sheep, a donkey, horse, and chickens) shopping in the Mooster's Moo-tique, winding your way through the environmentally-correct, crazy quilt garden designed by different school kids, and chowing down at the SuperFarm Superfood truck and the Milk Bar, which features a dozen or so flavors of their ice cream. Thumbs up to the salty caramel!
Superstition Farm also serves as the local go-to source for fun happenings in the area. Casey goes out of his way to support his community by hosting parties, teen dances, and Thursday night farmer markets.
Debonair duo class-up downtown Gilbert
This restaurant tag team (same owners) share space in the immaculately restored, Grainbelt building located in the heart of Gilbert's historic Heritage District. Both offer global wines, craft cocktails, interesting small-batch beers, simple, rustic food, friendly service and an industrial-minimalist decor that one generally finds in NYC hipster areas.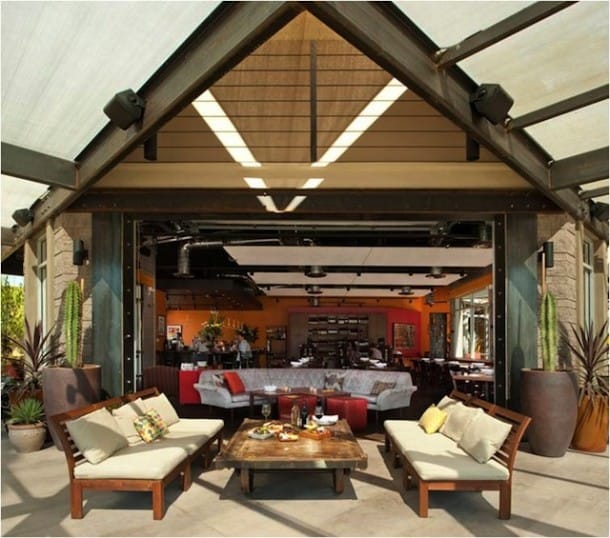 Postino East Wine Café
It's hard to choose between all the tempting, Italian inspired nibbles, but you can't go wrong with a cheese and charcuterie board or any of their crazy-good bruschettas (soft chewy bread heaped with a slew of tantalizing ingredients). With each order, you get to pick four toppings, such as Burrata, Bacon, Arugula and Tomatoes or Prosciutto with Figs and Mascarpone. Pick your favorite microclimate zone- a seat at the jammin' bar, outside in the umbrella-shaded courtyard, or nuzzle in tight around the fireplace.
Joyride Taco House
This place really lives up to its tagline, "Ride in hungry. Ride out happy."  The traditional Mexican menu features some popular street food favorites.  Don't miss the Mexican Street Corn, liberally dusted with cotija or the "ridiculously fresh grilled fish tacos" or one of their creative, seasonal salads tossed with purslane, toasted pepitas, Anasazi beans and Pappadew peppers. A variety of salsas are made fresh daily, as are the hot-off-the-press corn tortillas.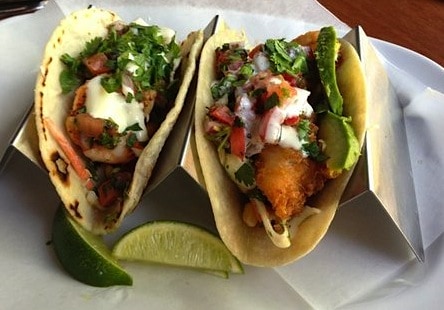 Next time, my progressive dinner plan of attack is: Sparkling wine and apps on Postino's patio, head next door to Joyride for a margarita with Mexican street corn and ceviche, followed by a Mexican lager and trio of tacos. Then back to Postino, where I hope to nab a spot in front of the fireplace to enjoy a killer Salted Caramel Sundae -Vanilla bean ice cream with chocolate covered corn nuts, a pretzel stick and salted caramel for dessert. Wait- I just remembered that both restos have amazing $5 happy hour deals so I'll have to factor that in too!
Windmill Winery offers much more than wine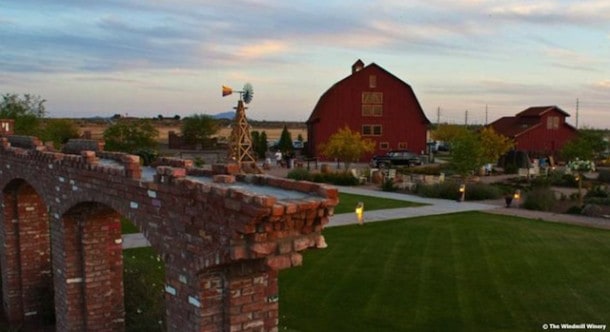 You'll find the eclectic Windmill Winery, located in the town of Florence, which is known mainly for its nine prisons!  So why exactly should you make the hour drive from Mesa to go there? Because Windmill Winery it is a wonderful example of "When life gives you lemons, make lemonade". As the charming, entrepreneurial owner, Harold Christ explains it, "there's no way to pretend that we don't have prisons here, so rather then try and cover it up I decided to acknowledge our prisons."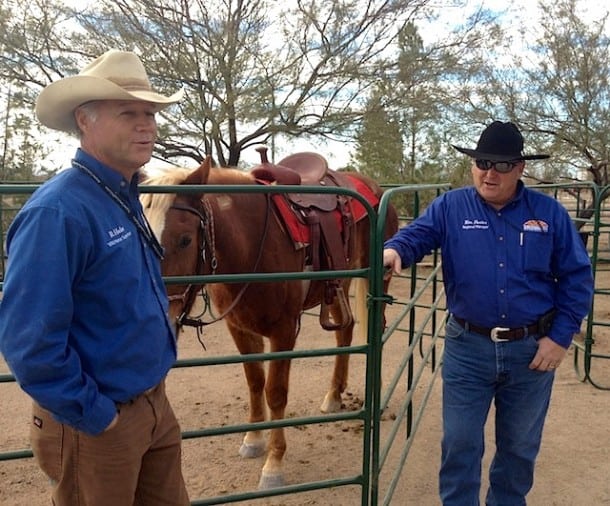 Christ works closely with the penal system on some very interesting programs. Some convicts tend to his specialty vegetable garden, while others are responsible for creating the fantastic array of wrought-iron chandeliers hanging from the barn's cathedral ceiling. But the most unique program is the wild horse and burro program held here for Florence State Prison inmates, under the supervision of Pastor Randy Helm, who doubles as a certified horse-whisper. It's not as crazy as it sounds. As a pastor counseling abused people, Randy saw a correlation in healing horses and healing human beings.  He often conducts Cowboy Church services, speaking about "life's lessons from wild horses."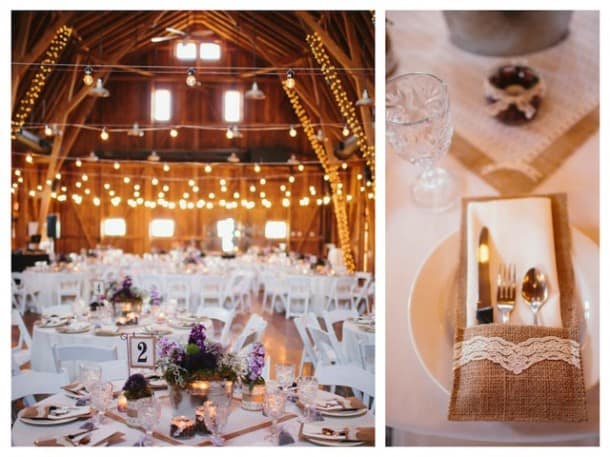 This 60-acre, multi-purpose property manages to layer country farm life with subtle elegance dressed in shabby/chic finery. An exceedingly popular wedding venue (over 200 couples exchanged vows here last year) W.W. offers a soup to nuts fairytale wedding program, starting with a horse drawn carriage which might deliver the bride and groom to a brick aqueduct overlooking the lake, lush flowering gardens, and perfectly manicured lawn or to the immense, 100-year-old barn. The wedding dinner is provided by the on-site catering company, "Kiss the Chef". After sampling Chef Ed Farmer's surprisingly sophisticated, Michelin-caliber food, forget just "kissing the chef"…I'd even consider marrying him!
For less drastic measures, you can enjoy Farmer's cooking at one the Windmill Winery's weekly events such as a Cookin' N' Corks Thursday night dinners (around $18) or Gourmet Appetizers on Friday!
Food for the eyes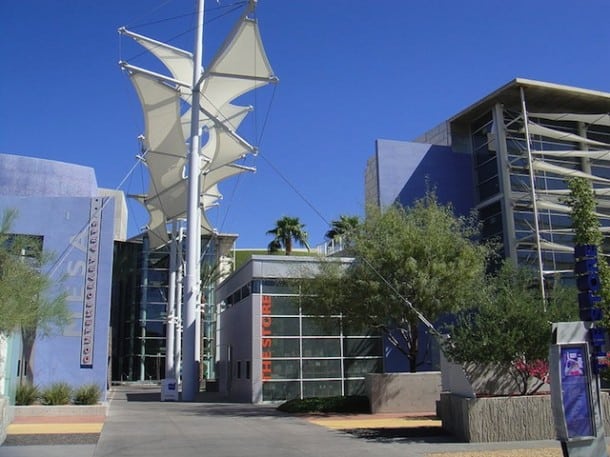 The marvelous Mesa Arts Center opened in 2005 in downtown Mesa, Arizona and is worth every penny of the $94.5 million it cost to build it. Even more amazing is the fact that it opened debt-free. The seven-acre property (the state's largest art center) is filled with ultra-modern, colored glass buildings, bridges, sunken gardens and grassy courtyards. About the only thing it doesn't offer is a restaurant (but word is they are working on that) however, it definitely nourishes you artistically. This cultural mecca is home to four theaters, five galleries and 14 art studios. Catch a show, check out an edgy exhibit, join the throngs at one of their many free festivals, take a class in anything from ceramics to glassblowing to acting, pick out the perfect gift made by one of 60 Arizona artists featured at the Co-op Gallery, or just cop a squat and take a sun-break under the 700-foot Shadow Walk .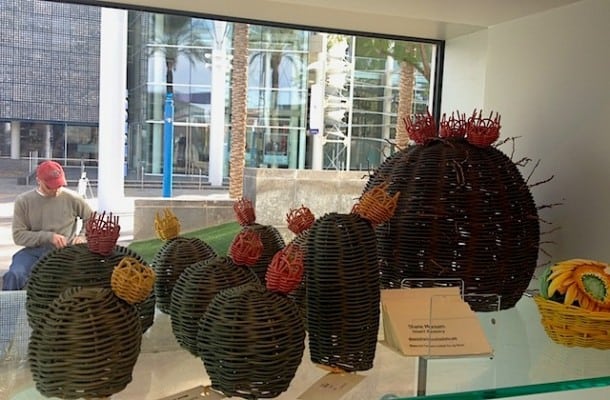 When planning a culinary getaway or ideas for other exciting itineraries go to Visit Mesa.