Looking for a romantic night on the town this Valentine's weekend? We've got three great ideas.
Whether you want to enjoy stories of how couples first met, take in a lavish Opera, or enjoy a laugh or two, these shows, playing across the San Francisco Bay Area, should be fun additions to your Valentine's plans.
HOW WE FIRST MET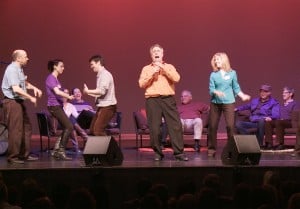 Marines' Memorial Theatre, San Francisco
February 14, 2014 (one night only)
How We First Met returns to San Francisco for another smash year. Audience members embark on a side-splitting and spontaneous theatrical journey through meeting, dating, and mating. Couples tell their "how we first met" stories, while an improv ensemble recreates pivotal story moments with improvised sketches and songs.
What began as a one-time Valentine's show at San Francisco's Bayfront Theater in 2001 has since gone on to play in over a dozen cities in the U.S., Canada, Toronto, Japan, and Australia. Since its inception, the show has featured a wide range of couples, gay, straight, conservative, liberal, married 50 years, and dating three weeks, all sharing a kooky crazy thing called Love.
Here's an interview with show creator and host Jill Bourque. Watch as she describes what to expect, and three improvisers act out the story of how Clinton and Loni Stark met:
MADAMA BUTTERFLY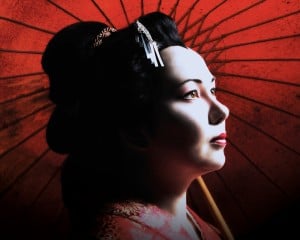 Opera San Jose, California Theatre, San Jose
February 15 – March 2, 2014
A heartbreaking love story. A tragic betrayal. An American naval officer marries a young Japanese girl for convenience only to leave her while she faithfully awaits his return. Set in 1890s Japan, Giacomo Puccini's devastating saga of devotion, tradition and sacrifice is among the most beloved operas of all time. Sung in Italian with English supertitles.
Watch the Stark Insider TV backstage preview:
CHRIS PORTER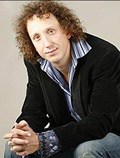 San Jose Improv
Best known for his third place finish on season 4 of Last Comic Standing, Chris Porter has been a touring comic since he was 23. Chris can also be seen on his own "Comedy Central Presents" special and "Live at Gotham". Tickets include a glass of Champagne.