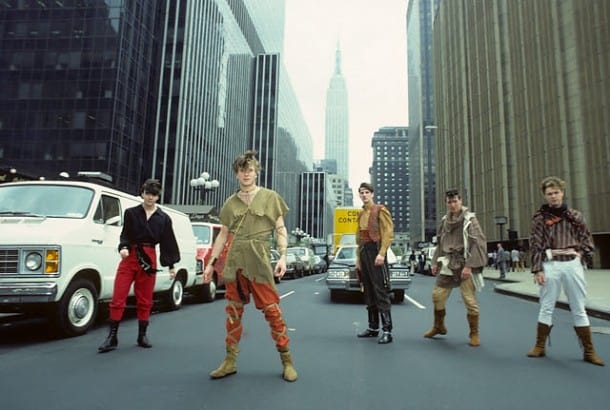 I know this much is true: Spandau Ballet is planning to perform on U.S. soil for the first in 28 years.
The five original members – Tony Hadley, John Keeble, Gary Kemp, Martin Kemp and Steve Norman – recently announced the world premiere of their documentary ­­­­­Soul Boys of the Western World at the 2014 SXSW Film Festival in Austin, TX.
Formed in London in the 70's, Spandau Ballet was one of the leading bands in the "New Romantic" movement. Their biggest hit is  the romantic ballad "True", which reach the top of the charts in the UK. For the nostalgia, here's that classic video (try not to cry when you recall the first dance at your wedding):
Spandau Ballet would go on to sell over 25 million records, scoring 23 hit singles in the process.
Soul Boys of the Western World, an archive-only documentary billed as a voyage through the 80s in the company of Spandau Ballet, was directed by George Hencken and includes "rare original footage and a side of the band many fans will never have seen before."
Why do I find it hard to write the next line?
The feature will be screened at 2:00pm on Wednesday, March 12th at 2:00pm at the Paramount Theatre (713 Congress Ave). Later that night Spandau Ballet will also stage their first performance in America in nearly three decades in Austin's famed Vulcan Gas Company (The Vulcan), 418 E 6th St which has been closed for 44 years and is reopening, re-built and re-born, with this performance.
Let's hope, for the sake of Joico and elf boots everywhere, that Sigue Sigue Sputnik doesn't crash the proceedings at SXSW.