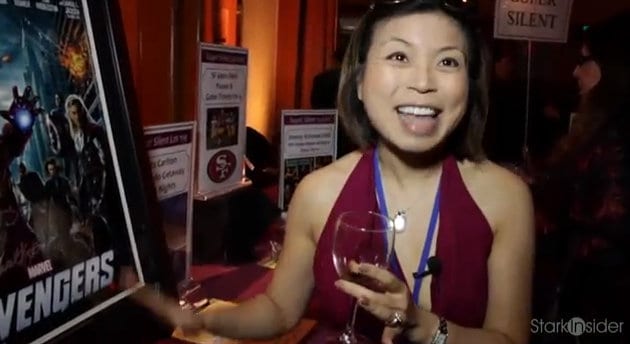 Make-A-Wish is a wonderful organization. If you'd like to help children with life threatening diseases live out their dreams, there's many ways to help. Not sure how to get started? I have a suggestion. This Saturday the Bay Area chapter of Make-A-Wish is holding their annual "Wine & Wishes" fundraiser. Not only is the event a nice way to support the foundation, but it's also a great way to socialize, meet some of the volunteers and supporters, and, yes, enjoy fine wine and gourmet food.
As you probably know Make-A-Wish grants wishes. To see the faces of these children as they are given a dream come true is one of the best things you could ever imagine. The Bay Area chapter has granted a total of about 6,000 wishes (about 300 wishes per year).
Once again, the Wine & Wishes fundraiser will be held on Treasure Island.
This year's event (February 1, 2014) brings together renowned culinary stars like James Beard Award winner Roland Passot of La Folie (as seen in the Stark Insider video below), Mark Dommen of One Market and Laurence Jossel of Nopa, among others, for the Winemaker Dinner.
Wineries featured at the Tasting include Cakebread Cellars, Merry Edwards (watch my interview with Merry being inducted into Napa Valley Wine Hall of Fame), and Heitz Wine Cellars among others. Restaurants include Luce, LarkCreekSteak, Picán and Farallon, which will provide its ever-popular oyster bar.
In addition to sampling some of the Bay Area's best food and wine, you'll get to know some of the wonderful children the charity serve through the wish stories that will be highlighted during the evening.
Interested to know more? Watch this Stark Insider TV segment that we shot at Wine & Wishes, and hope to see you there!
STARK INSIDER TV: Wine & Wishes
My thanks to those who took time to appear on camera for Stark Insider: Patricia Wilson (Make-a-Wish Foundation), Chef Hoss Zare (Zare Fly Trap), Chef Roland Passot (La Folie) and Herta Peju (Peju Province Winery).