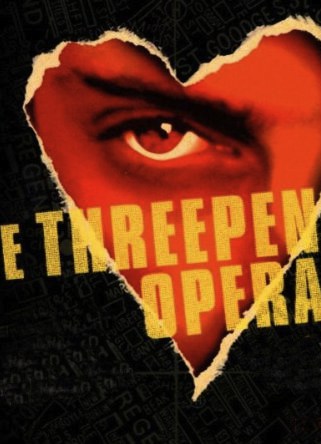 San Jose Stage Company announced it will stage the evocative musical The Threepenny Opera for an extended eight-week run, starting February 5th.
A milestone of 20th century musical theater, The Threepenny Opera (Die Dreigroschenoper) rolls into the 21st with absolute relevance in today's world. In their opera "by and for beggars," composer Kurt Weill (1900–1950) and playwright Bertolt Brecht (1898–1956) created a trailblazing musical spectacle of fierce social and political critique, where the 'haves' clash with the 'have-nots' with its haunting jazz score by Kurt Weill, acid harmonies and biting lyrics.
This musical saga of the villainous but irresistible Mack the Knife and his marauding band of thieves is a revolutionary musical theatre inspiring such hits as Cabaret and Urinetown, The Musical.
"The timeless influence of Bertolt Brecht and Kurt Weill and their Threepenny Opera are still reverberating today," said Randall King, artistic director. "Threepenny Opera is a benchmark piece of musical theatre. It's a social satire on the inherent hypocrisy and corruption of capitalism told from the viewpoint of the 'sorely effected'. Given the current banking system and state of the world economics, it's extremely relevant. If there was ever time to revive this show, it's now — it's evocative, edgy and very funny. I think it's going to strike a major chord with audiences."
Threepenny Opera opens on February 8. Tickets start at $25 – $50. The Stage is located at 490 South First Street at William Street in downtown San Jose's South First (SoFA) area.
THE THREEPENNY OPERA

San Jose Stage Company

Written by Bertolt Brecht and Composed by Kurt Weill

Director: Kenneth Kelleher

February 5 – March 30, 2014

The Stage, 490 South First Street, San Jose, CA

Featuring: Johnny Moreno, Halsey Varady, Monique Hafen, Paul Myrvold, Martin Rojas Dietrich, Allison F. Rich, Will Springhorn Jr., Susan Gundunas, Courtney Hatcher, Juliet Heller, Brandon Leland, Todd Pivetti, Christopher Scott Sullinger and Garland Thompson
[San Jose Stage Company]