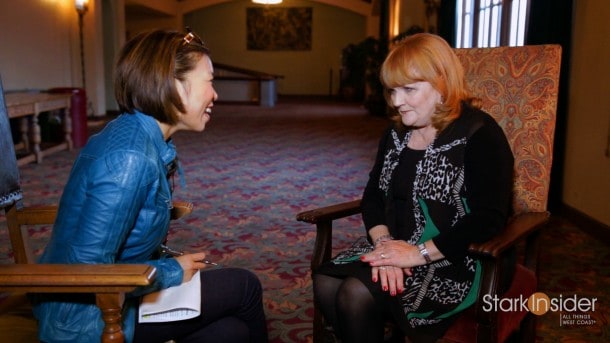 Mrs. Patmore was in San Francisco over the weekend, and I caught up with her to discuss the hottest show going, Downton Abbey. The fourth season kicks off tonight on PBS. In this Stark Insider TV segment, actress Lesley Nicol discusses the success of the show, being recognized at Costco, and answers some of the questions we've all been wondering about:
Do they really shoot Downton Abbey in a castle?
Is the food real?
Did the cast know Matthew would die suddenly at the end of season 3?
Was the friendly change in Mrs. Patmore's demeanor toward Daisy intentional?
Why is the show such a global phenomenon?
Why is Mrs. Patmore in Costco in L.A.?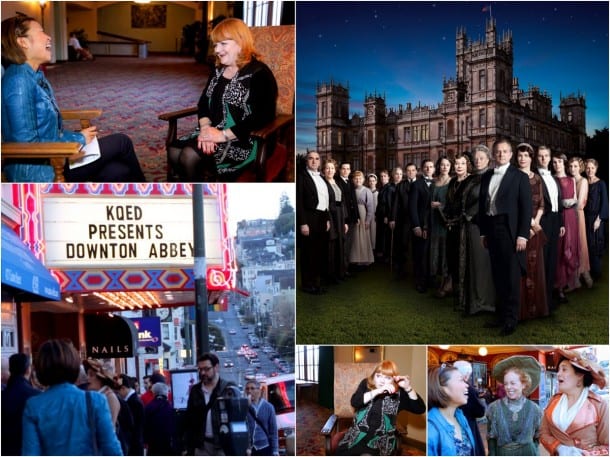 "In this new season there's a real fear for her of all the new technology coming into the kitchen," says Lesley Nicol who plays everyone's favorite "downstairs" cook. "And all the kids are thrilled by it. 'Wow, something that saves us time and energy. What could be better?!'"
The veteran actress started acting on stage in England at the age of 16. Getting into television wasn't easy, and required her to learn new techniques. "You have to trust the camera will pickup what you're doing."
Watch this special episode of Stark Insider TV as Mrs. Patmore herself talks about the sudden death of Matthew, the evolution of the Downton characters, and what to expect this season.
And, for the record, yes, "I'm a Mary!"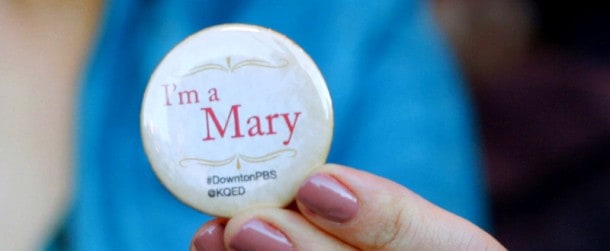 Downton Abbey Season 4 premieres January 5, 2014 on Masterpiece on PBS.
WATCH: Downton Abbey Season 4 Preview with Mrs. Patmore (Lesley Nicol)