Ever since attending my first Mardi Gras, about 20 years ago, I always wanted to be part of a Krewe. Many krewes, particularly the more established ones that have been around for generations, have closed memberships. If you're not born or marry into a Krewe, it can easily cost upwards of $1,000 to ride a float.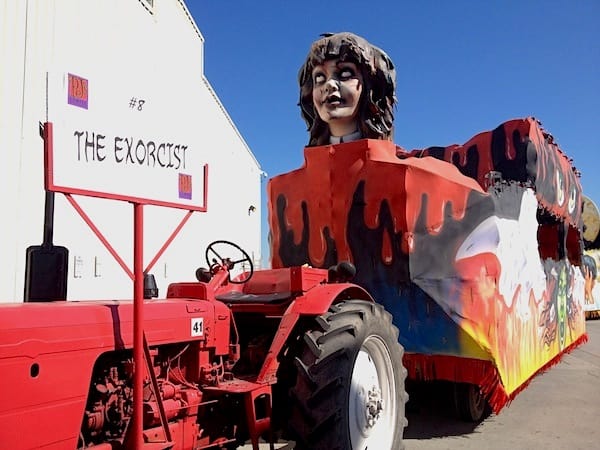 But during a recent SATW (Society of American Travel Writers) press trip to NOLA, a handful of other members and myself were lucky enough to be invited to be honorary krewe members on parade founder, Brian Kern's, spooky Exorcist float at the annual Krewe of BOO, joined by a chilling line-up of monsters, ghosts, witches, as well as brass bands and local marching clubs such as "The Camel Toe Lady Steppers".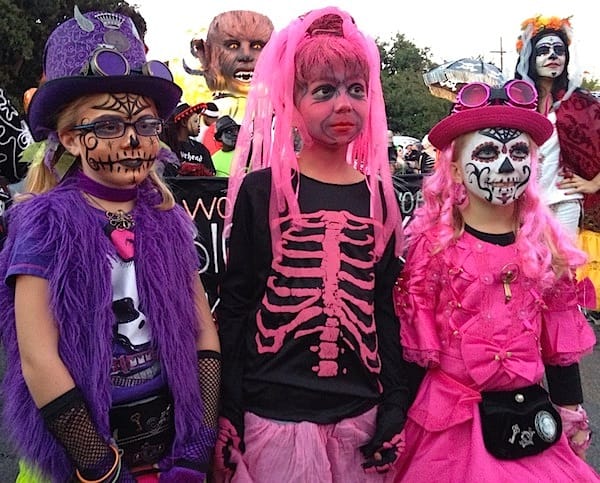 The parade, which rolled through New Orleans French Quarter on Oct. 26, was the scary kick-off to a spooktacular Halloween season. Although the Kern family has been creating Mardi Gras magic since 1947, (Blaine Kern Studios is the world's leading makers of fantastical floats used in parades all over the world) Brian just dreamed up the Krewe of BOO in 2007.
One unique aspect of this new parade is Brian's innovative green solution to the same-old-beads waste problem: Toss locally-made throws (such as Pralinettes from Aunt Sally's, Voodoo Doll pins, PJs Coffee Packs, all made in New Orleans) that local collectible objects parade goers will want to consume or keep as mementos of the exciting new celebration.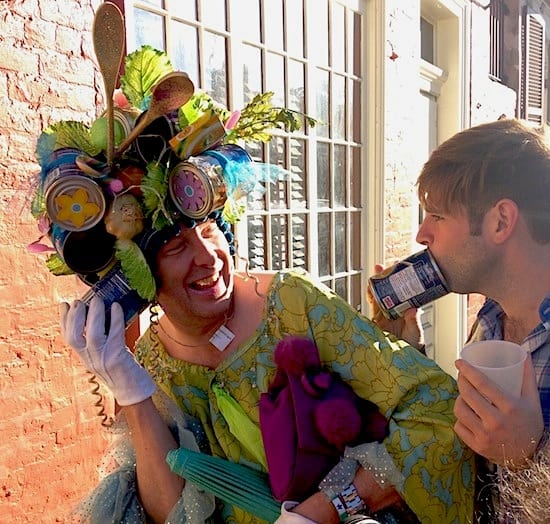 Preparations took the better part of the day for the sunset parade (these NOLA peeps take their partying VERY seriously) starting with a trip to New Orleans Party & Costume, for our costumes and wigs. The place was mobbed with other parade goers searching for just the right shade of purple wig or a fancy jeweled tiara for their dog.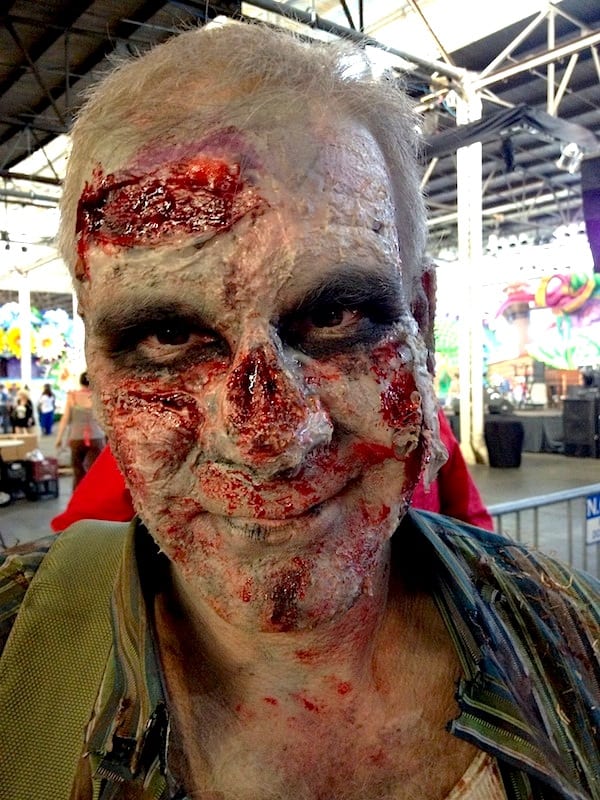 After suiting up, we headed to Kern's Mardi Gras World to tour the magical studio packed with enormous floats from past parades.  Skillful make-up artists were available to put on the finishing touches and then it was finally time for the parade.
Riding a float, standing high above the excited mobs of revelers clamoring for trinkets with their hands outstretched, can easily lead to feelings of omnipotence.
After a few blocks I discovered the steps to a good throw:
1. Lock eyes with your intended. (I gave extra baubles for original costumes but grew immune to the chants of  "throw one for the baby" as parade-goers often held up their wee one as props.)
2. Take careful aim.
3. Use a high, slow, underhanded pitch. (I learned this after I threw an overhand curve ball, nailing one lady right in the head, causing her to spill her glass of beer down the front of her dress…couldn't help but laugh!)
4. Hopefully you receive a thank-you or blown kiss. One man even threw me back a very cool glow-in-the-dark ring.
I never wanted to come back to reality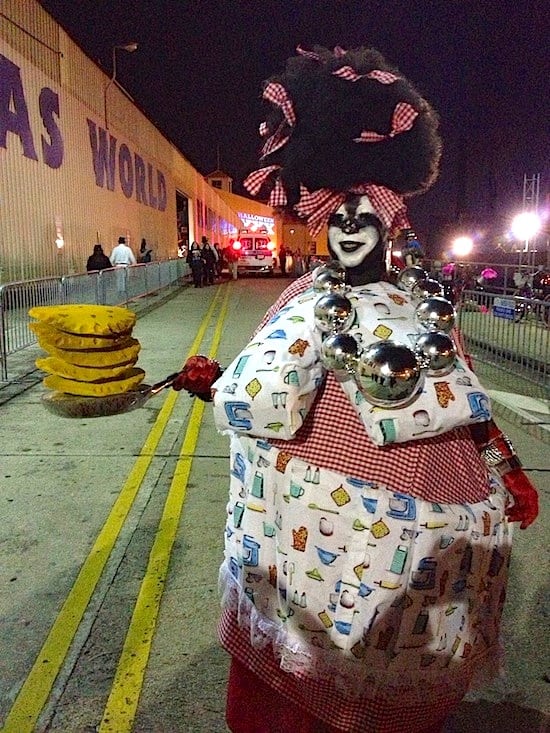 Where to stay
If you want to plan a visit for next year's event, check out the special Krewe of BOO rate at the Dauphine Orleans, a lovely boutique property in the heart of the French Quarter staffed by the friendliest people. It offers many complimentary amenities including a saltwater pool, fitness center, Wi-Fi, continental breakfast in the historic Audubon Room, bottled water, local calls, and even a welcome drink at May Baily's Place.