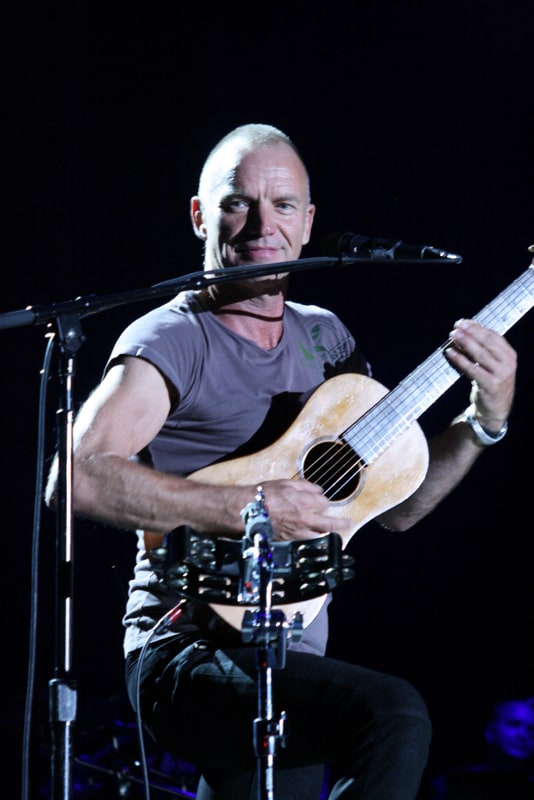 Organizers from Live Nation today announced Sting and Paul Simon will appear on stage in San Jose early next year. As part of a two-month long North American concert tour, the musicians are scheduled to perform in the capital of Silicon Valley on February 17.
Tickets, which range from $43-$253, go on sale next week.
"Both of these artists have explored world rhythms and pushed the boundaries of popular music, and through their music, continue to speak to generations of fans," as noted in the press release. "Now, Paul Simon & Sting will perform a series of concerts On Stage Together."
Paul Simon & Sting (Gordon Matthew Thomas Sumner) will perform On Stage Together at SAP Center at San Jose on Monday, February 17.
As friends for many years, their collaboration on a tour is a natural fit. At each performance, "audiences will be treated to the unique pleasure of experiencing these two innovative musicians, in addition to solo performances with their respective bands, in what will surely be one of the most highly-anticipated concert events of 2014."
"We are thrilled to be bringing together these iconic artists," said Arthur Fogel, President – Global Touring and Chairman – Global Music, Live Nation. "As individual artists, Paul and Sting have had a diverse and unique history, and I suspect the challenge for both of these prolific songwriters will indeed be narrowing down the song choices."
As a solo musician and member of the Police, according to Wikipedia the 62-year-old Sting has received 16 Grammy Awards for his work, receiving his first Grammy for Best Rock Instrumental Performance in 1981, three Brit Awards – winning Best British Male in 1994, a Golden Globe, an Emmy Award, and several Oscar nominations for Best Original Song. He is a member of both the Rock and Roll Hall of Fame and the Songwriters Hall of Fame.