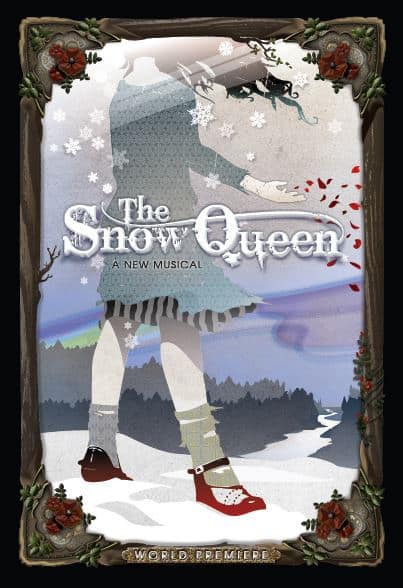 Put the old holiday traditions on ice.
San Jose Repertory Theatre has announced that Rick Lombardo, Kirsten Brandt and Haddon Kime's new musical adaptation of Hans Christian Andersen's classic coming-of-age fairy tale, The Snow Queen, makes it world premiere later this month.
The case includes Broadway performers Jane Pfitsch (SNOW QUEEN), Eryn Murman (GERDA), and Rhett George (TROLL/RIVER/ PRINCE/ REINDEER/SNOWFLAKE).
The book is adapted by Kirsten Brandt, San Jose Rep's Associate Artistic Director and Rick Lombardo, San Jose Rep's Producing Artistic Director, with original music by composer Haddon Kime, and Rick Lombardo. The production is directed by Rick Lombardo.
"We've taken one of Hans Christian Andersen's lesser known fairy tales, adapted it to original music and turned it into an extraordinary adventure that will thrill audiences this holiday season," said Rick Lombardo, San Jose Rep's Producing Artistic Director. "Haddon, Kirsten and I each have one child – a daughter – so this story is particularly exciting and personal because the protagonist is the heroic and willful young girl, Gerda. This is the show for anyone looking for a new holiday tradition."
The fantastical adventure follows Gerda through an unimaginably dangerous and whimsical world with singing flowers, a chattering crow and a talking river to save her friend, Kai. Bucking the norm for holiday theatre, the material sidesteps the damsel in distress paradigm, with a tale to warm the hearts of holiday audiences, without the predictable tropes that have aggravated many progressive parents for years.
Look for "urban steam punk flair" that should turn the 150-year-old fairy tale into an epic quest.
The Snow Queen opens December 4 at the San Jose Repertory Theatre.