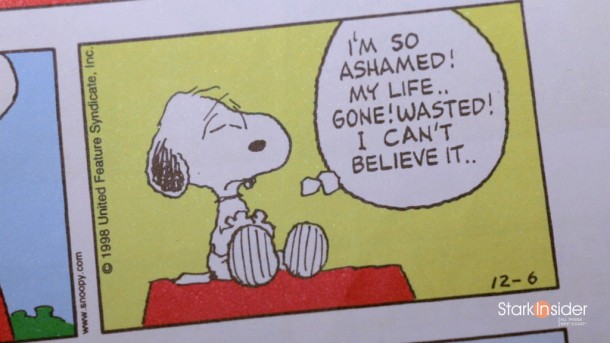 "Rosebud was his sled."
Next time you're standing behind someone watching Citizen Kane for the first time consider that zinger a mega, world-class spoiler. Or, in the case with my "audition" for the role of Lucy van Pelt, simply another "annoying line."
My adventure continues. My mission: to explore that mysterious thing called the creative process by talking with the people in a firsthand relationship with it. Be it a winemaker, an actor, or someone who is simply unleashing their demiurgeous self, I'm seeking to understand the motivation, the inspiration, and the vision. Well, okay, sometimes I just like swinging high up in the rafters on a bungee cord.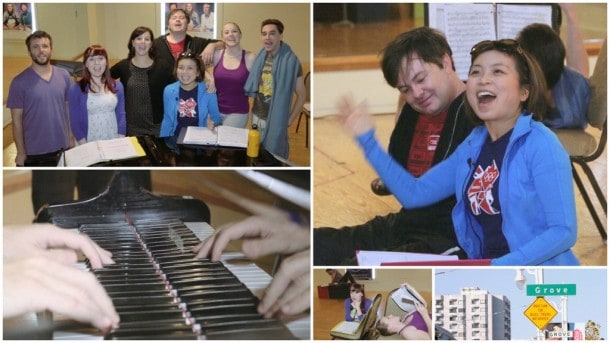 In this episode I visit the rehearsal space for 42nd Street Moon theater. There I meet with the small cast (only 7 actors) to watch them prep for their upcoming show, "SNOOPY!!!". Little did I know, that I would not be merely an outside observer.
When I arrived, director Cindy Goldfield was guiding the actors through some tricky scenes; still early in the process, blocking was being established, refined. She said to me, "I can't treat you just like the rest of the cast." Soon enough I found myself, strutting like the ever confident Lucy van Pelt. Good thing I wore Lucy blue on this day. And I admit, delivering zinger after zinger is a somewhat addictive thing. Poor Linus, he never had a chance!
As for the singing, I'll let you watch this video (see below) to see how I fared in that regard…
The production is a sequel to You're a Good Man, Charlie Brown (1967). Once again, the Peanuts gang–Charlie Brown, Lucy, Linus, Sally, and Snoopy–gets transformed into real, living characters.
42nd Street Moon veteran Dyan McBride, who really plays Lucy, told me that they use Charles M. Schulz's cartoons to establish framing, and the look and feel of each of the scenes. Her quick tip for dealing with notoriously insane San Francisco traffic? Practice your lines! Next time you see someone talking animatedly to themselves in the car, consider that it might actually be road rage. It could very well be the rath of Lucy in mobile form.
Did you Know?

The Peanuts comic strip ran from 1950-2000.

All told, 17,897 strips were published making it "arguably the longest story ever told my one human being" (Robert Thompson of Syracuse University).

At its peak Peanuts reached 355 million readers in 75 countries.
"SNOOPY!!!" runs November 27-December 15 at the Eureka Theatre in San Francisco. It's going to be a lot of fun for the whole family. My thanks to the entire cast for being so welcoming to us, and allowing us to shoot their early rehearsals. Thanks to Keith Pinto (Snoopy), Ian Leonard (Charlie Brown), Dyan McBride (Lucy), Ashley Rae Little (Peppermint Patty), Chloe Condon (Sally Brown), Janine Burger (Woodstock), and Kyle Stoner (Linus).
Stark Insider TV: Behind the Scenes of "SNOOPY!!!"