In this episode of Stark Insider TV, Loni Stark visits the studio of musician Michelle Schmitt. Watch as they discuss the creative process, using music as an outlet for sorrow and grief, and the trials and tribulations of making it in an unapologetic industry.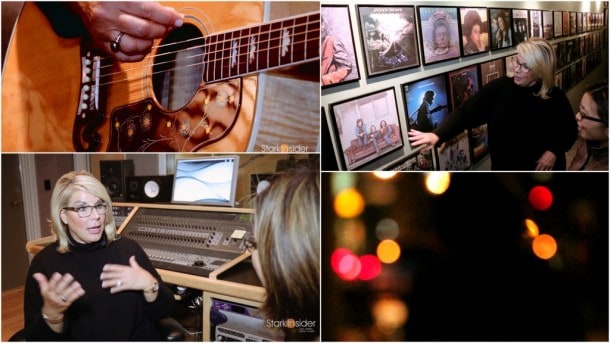 "I'm so grateful. Because a lot of people don't have the chance. I did music as a young person. Moved to California. Did the mom thing. And thought that was a part of my life that was no longer going to be there. And it's [her music career] just started."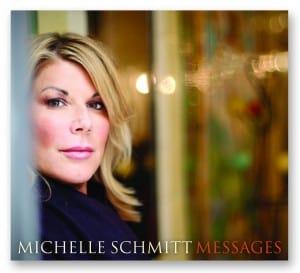 It's an understatement to suggest singer-songwriter Michelle Schmitt is in the midst of a creative renaissance. Music careers like hers are not supposed to happen like this. Or so goes the conventional wisdom. In a world of Justin Biebers and Miley Cyrus', she's turned the teen-star phenomena on its ear. The new formula: Start a family first, and then bootstrap your music career.
The San Francisco mother of two has somehow tapped into the ether, discovered her inner talents, and now, after recording nine (!) successful albums, is set to once again headline one of the year's biggest fundraisers. That, of course, would be the Meals on Wheels Benefit Gala taking place December 18 at the SF Jazz Center.
Michelle invited me into her ultra cool, swank recording studio "Harrison Street Records" located South of Market (a second, larger studio in Mill Valley serves as the recording venue for her entire band). Hundreds of album covers from some of her favorite artists–Joni Mitchell, The Beatles, Bonnie Raitt, Tina Turner, Annie Lennox–line the narrow stairwell that leads up a cozy studio. We sat down in front of a mixing console that she admitted she has no idea how to use. "I just focus on songwriting," she says. "I stay in that place. One of my first producers was trying to tell everyone what note to sing, what note to play … How can any of the magic happen if you're controlling every moment? All of the magic happens when you're not planning anything. "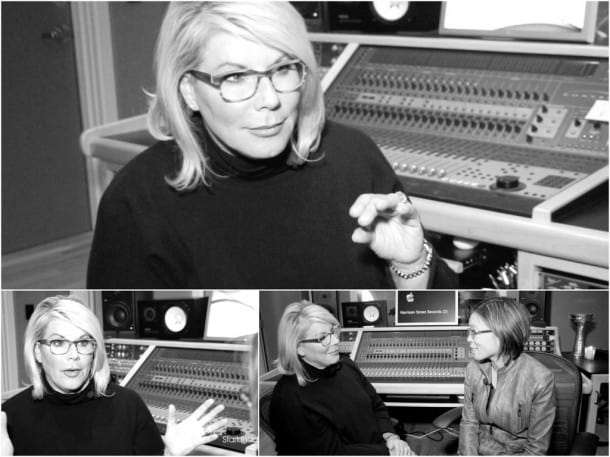 "You don't do a double album. No, no. Not unless you're Metallica."
Her ninth album, Messages, will be released at Michelle Schmitt's annual holiday concert next month (benefits Meals on Wheels of San Francisco). After the interview I gave it a listen on the way down highway 101. Michelle finds joy, hope even in times of angst. Messages may refer to the various messages from her mother; unable to delete them after her passing about a year ago, they sit on an old iPhone, not necessarily entirely happy memories ("I was driving over the Golden Gate Bridge and thinking, 'Why can't I delete these messages?' I don't know."). Messages may also refer to lessons and experiences from a lifetime of ups and downs. Layered between rock, Americana and a Middle Eastern, and channeled by her butter smooth, warm vocals Messages feels Lady Antebellum-modern at times while staying true to its 70's-inspired roots. Themes of sorrow, loss, perseverance will no doubt resonate with her legion of fans, and with kindred spirits looking for emotional release.
"There's a song I wrote about stopping time. And it's too tender for me to sing that right now with the thing going on with my Dad. So I pulled that song. Some day it'll be time to sing it. It's not now."
Michelle has had the good fortune to surround herself with an impossibly talented bunch. Rick Fataar co-producer of Messages, played drums on two Beach Boys albums. Legendary guitarist George Marinelli's resume includes Bonnie Raitt, Bruce Hornsby and the Range (founding member), and Jimmie Wood. Rounding out the all-star band on the new album are Drew Zingg (guitars), Marc Levine (bass), and Chris Carmichael (strings).
Watching this interview (see video below) I'm reminded of the age-old maxim/slogan, "Just Do It." Life is short. And it's never too late to not only chase your dreams, but to make them come true. It's not always (or ever!) an easy path. But the best thing we can all do is to take that first step.
STARK INSIDER TV: Messages from Singer-Songwriter Michelle Schmitt