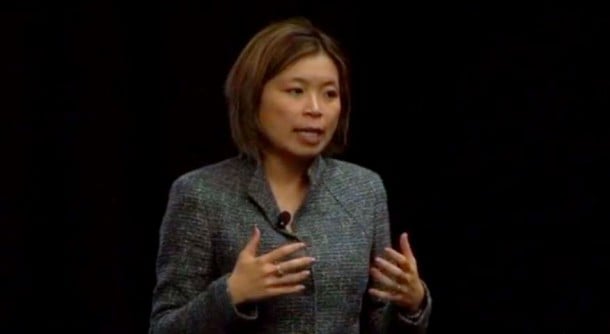 One of the hottest topics these days is customer engagement. How do we talk with customers–or with anyone who we do business with for that matter–in this new era of social media?
Conversation has shifted. Increasingly it takes place in public on social networks. Twitter, Facebook, Instagram, Pinterest, and Tumblr are just a few places we use to start building rapport, getting feedback, and strike up new relationships. Yet it is only the beginning. Social communities can be used to deepen relationships and it can also be embedded into the very core of the products and services offer.
I was invited this week to speak at the TM Forum (a non-profit industry association) Digital Disruption Conference here in Silicon Valley, and thought I'd share the two sessions that were filmed.
Loni Stark on Boosting Customer Engagement Through Social Media Channels

The first session is a case study presentation, "Boosting Customer Engagement Through Social Media Channels." I describe four ways Adobe is using social media effectively across: (1) Product Launches; (2) Loyalty and Customer Success; (3) Product Feedback; and (4) Employee Engagement.
Besides Adobe, I also touch on Honda and Caesars Entertainment.
There's also a short Q&A starting at 25:00.
Panel: Harnessing the Power of Social Media 
Later I shared my perspective on an expert panel entitled : "Harnessing Power of Social Media – extracting actionable insights". As you can imagine, the conversation covered a lot of ground.
The question was: How do we drive more actionable insights?
Joining me are Humera Malik (Principal, Quexor Group) as moderator, Melissa Harrison (CEO, Allee), Susan Brauer (Manager, UMWSA) and Brian Murray (Director, Microsoft Corporation).