Stark Insider continues to re-visit some of the films and the creative forces behind them that have played over the years at the Mill Valley Film Festival. Last week we checked in with the Duplass Brothers, the dynamic directing/acting duo. Today, we look at a heart warming documentary that vividly demonstrates how art inspired a rough-and-tumble San Francisco neighborhood.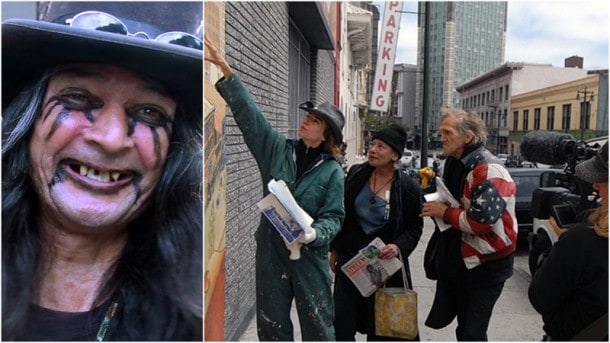 What happens when a soft-spoken muralist decides to paint a fanciful mural on one of San Francisco's diciest street corners?
First time director Paige Bierma decided to find out.
In 2011 artist  Mona Caron allowed Paige to film her painting a mural in San Francisco. But this wasn't an ordinary art project. Caron chose the Tenderloin, one of San Francisco's grittiest, yet most diverse, neighborhoods.
The result was the heartfelt twenty minute documentary A Brush With the Tenderloin.
"It gives you a slice of life of the Tenderloin," says Bierma, "You get a chance to meet some of the residents."
The short premiered at the Mill Valley Film Festival in 2011. On opening night I managed to catch up with Paige. I spoke with her about the inspiration for the documentary, and, most importantly, that impact an art project could have on a community that had seen its fair share of challenges.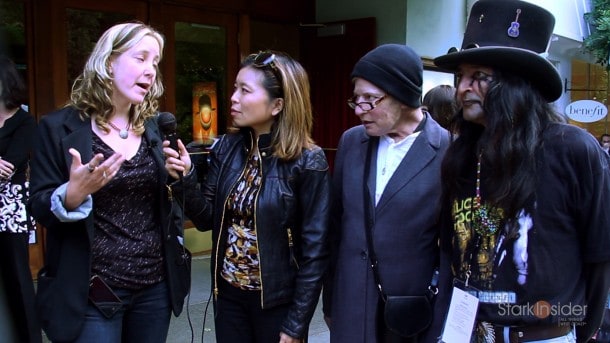 Making colorful, inspirational appearances in this Stark Insider TV segment are several Tenderloin residents including recovering heroin addict Lisa Demb and homeless rocker 'Indian Joe' – who is on a quest to meet Alice Cooper.
"It was great to see someone break that corner of the neighborhood with a mural, and better the neighborhood," says Indian Joe.
Lisa Demb said she had been down and out in the Tenderloin, and wanted her participation in the project to be about bringing hope. "It doesn't have to be a destitute neighborhood anymore," she noted.
Flash forward two years.
This summer Paige stood on stage, and accepted an Emmy award for her film. You can see that thrilling moment, and her acceptance speech for A Brush with the Tenderloin here.
Congratulations to Paige and Mona for the Emmy win. And, most importantly, thanks for seeking to make the world a better place, by bringing the residents of one neighborhood closer together.
WATCH: A Brush With the Tenderloin at Mill Valley Film Festival