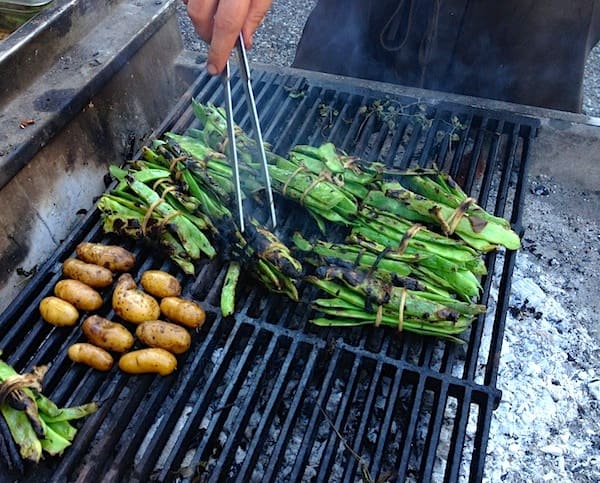 If there's ever a contest for the  "poster child" for a YOLO (You Only Live Once) meal, the Willows Inn, located on Lummi (rhymes with yummy) Island in the Pacific Northwest would certainly get my vote.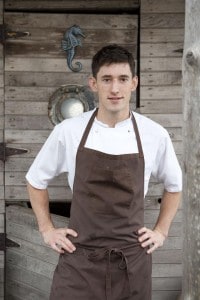 Food pundits from N.Y. Times, Bon Appétit, Food & Wine, and Travel & Leisure have been waxing euphoric about the Willows ever since 24 year old wunderkind, Chef Blaine Wetzel, came aboard in 2010. And guess where he cooked before? Yup, he came straight from a 2 year stint as chef–de–partie at Noma, where he cooked alongside Chef René Redzepi, who single handedly revolutionized Nordic cuisine. He is also one of Wetzel's most ardent admirers.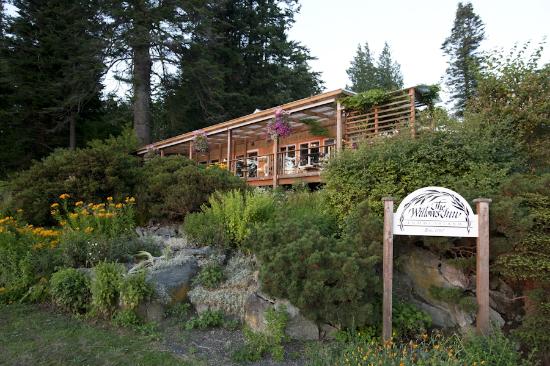 The Willows Inn has been a popular R & R getaway spot for Seattlelites since it opened in 1910, but its rep as a top culinary destination blossomed under the helm of sustainability purist, Chef Wetzel, who graces his menu with only the finest freshly picked, plucked, caught or foraged ingredients collected from the nine-mile island's forest, sea or new bio-dynamic farm.
I recently decided to fly out to Seattle and take my 90-year old foodie mom there for her birthday getaway, although at first she was a little resistant about making the 2 hour drive (which includes a fun six minute ferry ride).
"There are so many delicious restaurants in Seattle," she said plaintively. "Are you sure we really want to schlep all that way?"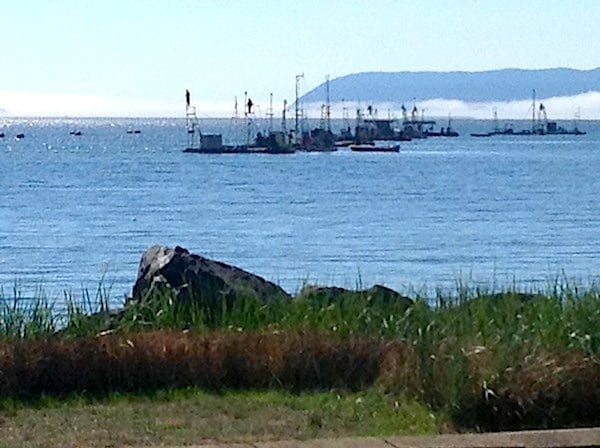 I felt her stance softening however, once we reached the serenely, picturesque Lummi Island, population 800, showcasing a kaleidoscope of sea foam blues and forest greens accented with tomato reds and a shot of brilliant sunset pink.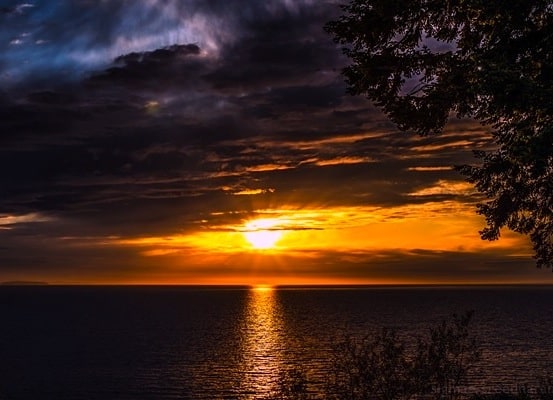 Overnight guests (which I suggest highly since being a sleepover jumps you to the head of the line for getting a dinner reservation. Otherwise, good luck with that!) have the option of staying in the cozy/rustic rooms at the century old Willows Inn or in one of their off-site house rentals.  Since this was a major celebration, we booked a stay at the glamorous Watermark home, which faced private driftwood and seashell covered beach, backed by boatloads of reef netting fishermen who were hard at work catching salmon for our dinner. Behind our tastefully styled-out beach house was a wooden boardwalk that wound though a scenic estuary, home to an assortment of birds and ducks.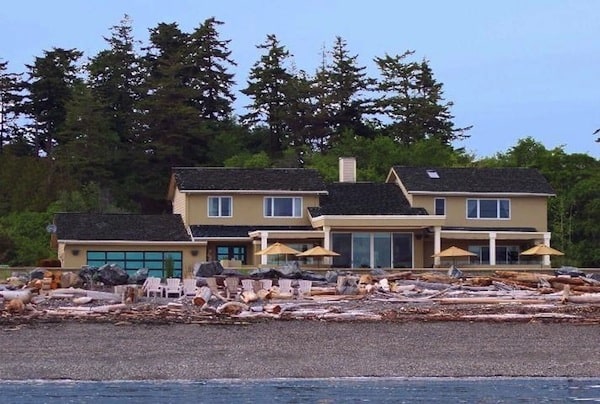 Our three-bedroom house (each had a private bathroom) was surrounded by decks and patios with sliding glass doors, garden sculptures, comfy lounge chairs, a fire-pit (with a welcome stack of firewood) and a huge BBQ.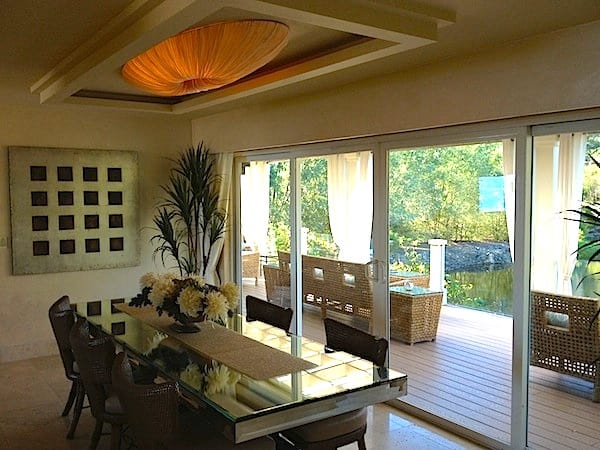 Inside was a fabulous granite kitchen, several big screen TV's, a dramatic vaulted living room, a shell-tiled gas fireplace, and a striking dining room with open views of the wetlands in back and the beach in front.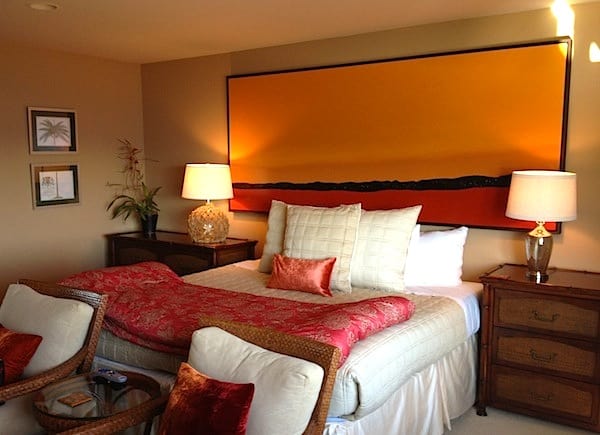 My upstairs bedroom, the Sea View Suite, had a jazzy Vegas red and luxe gold vibe going on, and featured a walk-in closet and soaking tub, while mom's, the Orcas View Suite, was a relaxing study of sandy beige tones with oversized leather chairs, a writing desk, a large tiled shower, stackable washer and dryer, and a mini fridge.

After we unpacked, as tempting as it was to just relax and take in the views, we decided to skip lunch and explore the island, ensuring a hearty appetite for our 6:30 prix-fixe dinner.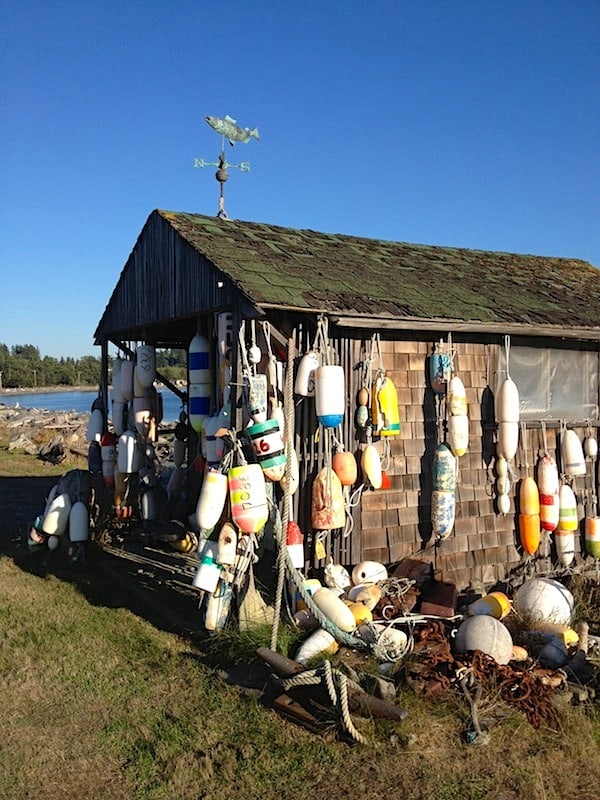 We strolled along the beach, scooping up some lovely shell mementos and scoring a few sculptural driftwood finds.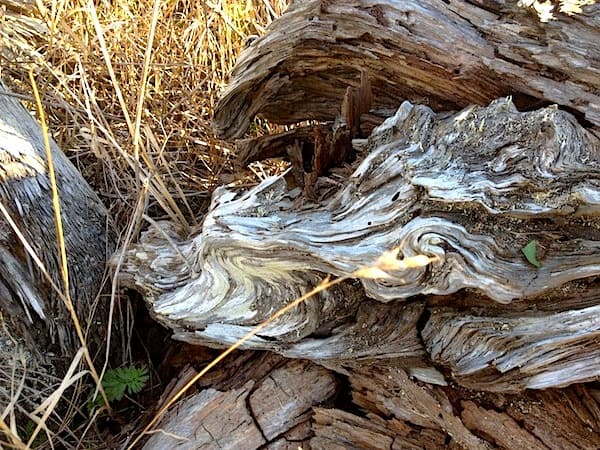 Some of the other activities include borrowing one of the inn's bikes to pedal around the island, hiking Lummi Island's three nature preserves, kayaking, whale-watching or taking advantage of the Willows' spa for a Lomi Lomi or Hot Stone massage.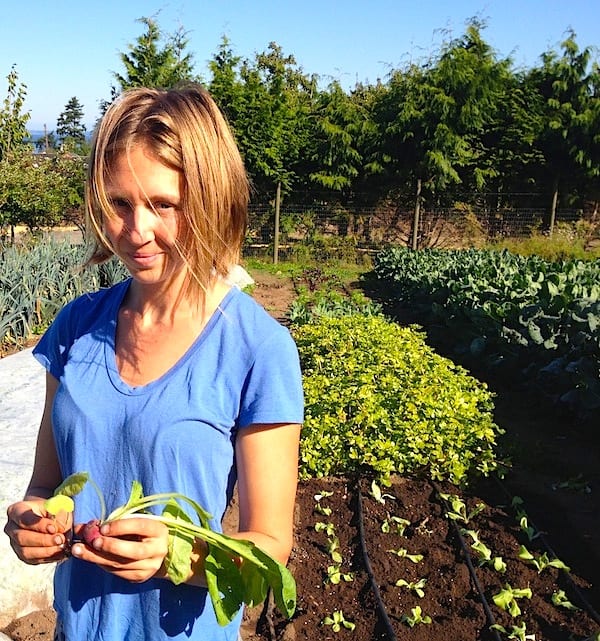 One popular field trip is visiting the new bio-intensive Loganita Farm, that supplies the vegetables, berries, edible flowers and herbs used at the Willows and the neighboring Beach Store Café, which is where Willow guests congregate for a complimentary, and very tasty, breakfast.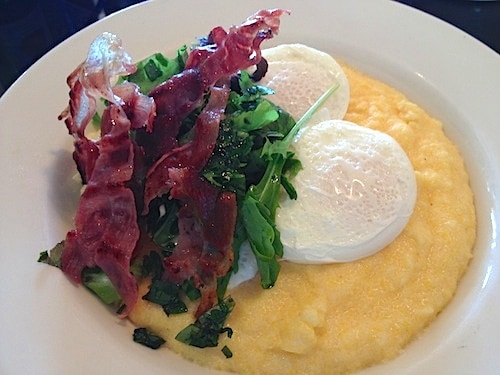 Mary von Krusenstiern, the dedicated farm manager, works closely with Chef Wetzel, to ensure that the ______(fill in the blank with hoophouse tomatoes, specialty radish, kale, roots, herbs, edible flowers, etc.) are the perfect size and ripeness to be harvested in time for that evening's menu.
"What we do that is unique," Mary says. "Is that Blaine has a vision for what he wants in a particular dish and menu, he tells me in very specific terms, and we grow it for that one dish and menu."
Mary leads daily tours for guests of the inn at 10:00 am.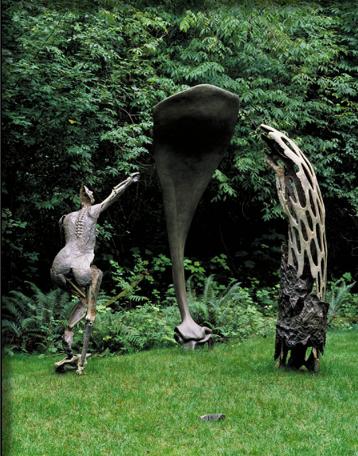 Art lovers could easily send the whole weekend hop scotching the island to visit the plethora of artists that reside here. There are Open Studio tours each year on Memorial Day, Labor Day, and the second weekend in November. Otherwise, the Willow's concierge will happily make appointments for you to visit the painters, sculptors, textile artists, and furniture makers liberally sprinkled around the island. Choices include Susan Brendon who creates jewelry made from local stones and beach glass, or you can make your own raku piece with potter Lynn Dee. One must-do is a walk through Ann Morris's tranquil Sculpture Woods, where the artist has "hidden" 17 of her life-size figurative bronzes that almost appear to be rising up from the ancient earth.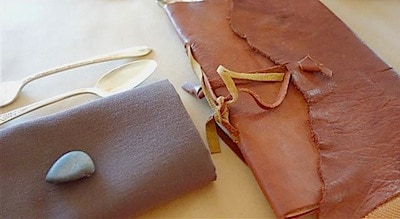 At 6:30 the highly anticipated event begins. We join a diverse group of gastronauts on the Willow's deck for a sunset aperitif before we are graciously led inside to our table. The extremely professional wait staff (which often includes Chef Wetzel, who might personally deliver you a dish, coupled with a sweet smile and a humble "Hope you enjoy this") manages to also exude a sense of sincere warmth and graciousness.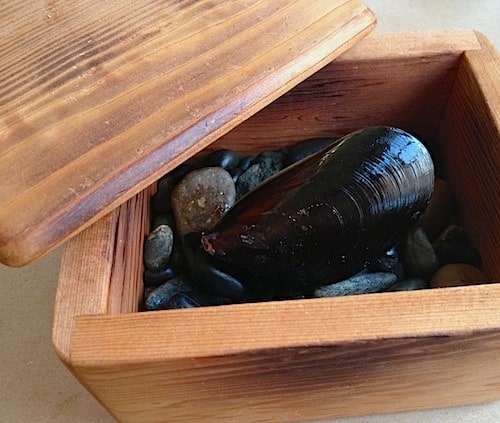 The meal gracefully unfolds throughout the next two hours. It opened with a half dozen, pristinely plated bite-sized "snacks" starting with a cedar box, which one slowly and reverently opens, like a gift from Tiffany's, to unveil, through a puff of aromatic smoke, one perfect green alder-smoked mussel.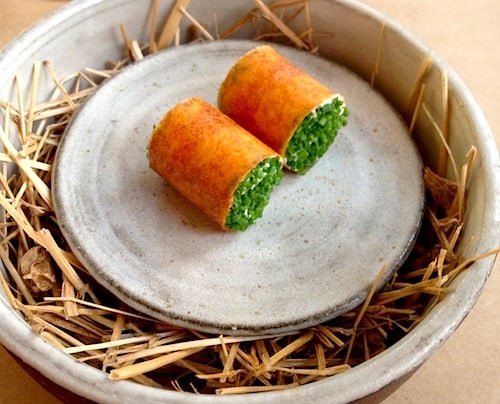 This was followed by crispy crepe niblets of salmon roe, maple cream and chives, a crunch of toasted kale with rye crumbs and black truffle, crispy black and white halibut skins, and other wondrous bites steeped in the local terroir. It took every ounce of self control I possess not to devour the whole loaf of hot-from-the-oven, hearty rye bread, which you then dipped into a bowl of addictively, flavorful chicken drippings.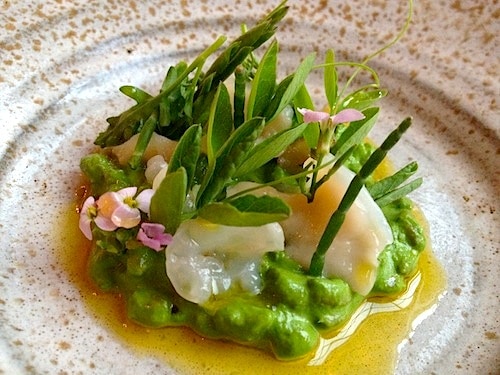 Mains included an intense watercress gilded geoduck, charred caraflex cabbage enlivened with lemon verbena, followed by the only meat dish of the evening, a dry aged duck with red-currant glazed beets with a zingy touch provided by the sheep sorrel. Desserts (very lightly sweetened by malted barley) showcase forest fruits and berries, such as huckleberries with chartreuse green woodruff ice cream.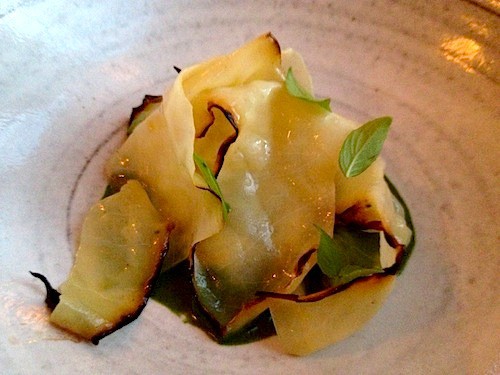 When we finished our magical meal, I turned to my mother and asked, "Well?"
Her reply, music to any daughter's ears, was "You were so right."