For those interested in the mash-up of tech and the arts, we bring to you an interesting new work that was brought to Stark Insider's attention by a hot playhouse in San Francisco.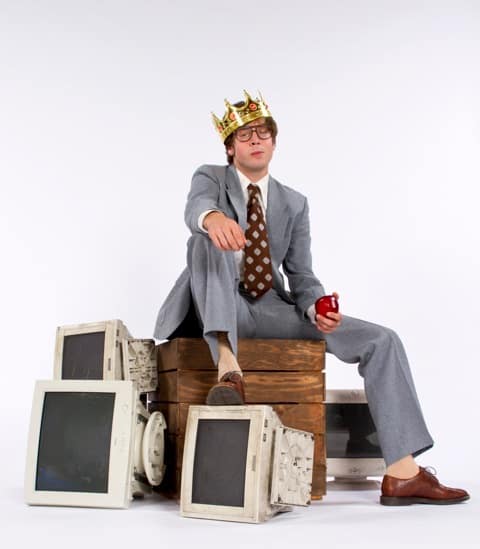 "The date is March 26th, 1976. The very first personal computer conference attracts visionaries, hackers, hobbyists, salespeople, and entrepreneurs. Nobody takes 20 year- old Bill Gates seriously."
Playwright Evelyn Jean Pine has announced that his newest play will chronicle the early years of Bill Gates.
The "fictional retelling" will focus on or about the time when Gates (played by Jeremy Kahn) was twenty years old. A time when most we're not taking the famous inventor seriously.
It was about the same time–as many might recall–when he was about to face customers who hated him for demanding they stop sharing software. And this, far before the advent of the likes of Torents, P2P file sharing and Pirate Bay.
ALSO SEE: The Kings and Crazies of Silicon Valley
Cheekily called FIRST, the play opens at Stage Werx in San Francisco on October 12th, and runs through November 3rd.
The play marks the first collaboration between acclaimed Bay Area playwright Evelyn Jean Pine (Distinguished Playwright Award) and British director Michael French (The Rainy Season).
FIRST

Stage Werx, San Francisco

A Play by Evelyn Jean Pine
Directed by Michael French

Forty-years into the digital age, world premiere play, FIRST envisions Bill Gates at twenty.

October 12th – November 3rd, 2013