Edinburgh could be the sister wife of my hometown, San Francisco. It's compact, imminently walkable, vertically challenged (like Rome and S.F., Edinburgh is built on seven hills) and packed with tourist attractions, ergo packed with tourists.  It is neatly divided into two camps. Old Town is all about historic sights, lively pubs, tourist shops, atmospheric spires, gargoyles, and medieval cobbled streets crisscrossed with hidden wynds and closes (little alleys that offer marvelous secret walks).  New Town, considered a masterpiece of city planning, which retains much of its original Georgian period architecture, is lined with fabulous shops, eateries and communal gardens. A popular public park, the Princess Street Gardens, where many music festivals and celebrations are held, divides the two. Overlooking everything is the iconic Edinburgh Castle, which dominates Scotland's capital city from its perch on an immense rock.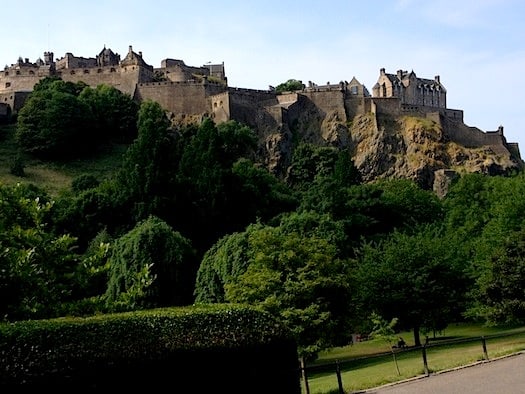 Whether you go for the famous Edinburgh Festival in August, (where the city packs them in like sardines, but smiling sardines) or any other time of year, the city is an absolutely perfect choice for a Girlfriend Getaway.  Be sure and bring comfy walking shoes since this is one of the few cities where I don't recommend the Hop on/off bus tour. It was so boring that we hopped off after 15 minutes, and never came back.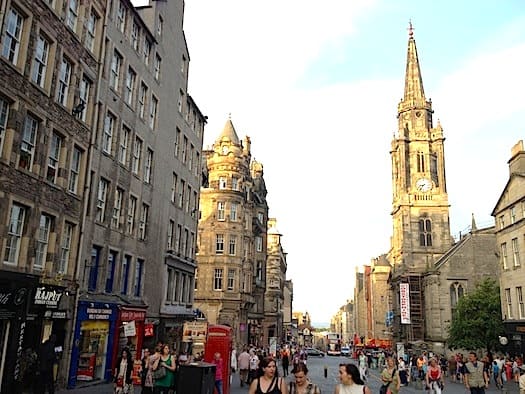 The UNESCO World Heritage Old Town is easily explored on your own, since most of the major sights are conveniently located along the Royal Mile. Start at the top, with a tour of the imposing Edinburgh Castle. You'll definitely want to rent a headset to get the inside scoop on the castle and its fascinating history.  The city's best views are from the top of the castle where you can see all the way to (love this tongue twister which you should repeat three times to see if you've had too much whiskey) the Firth of Forth fjord.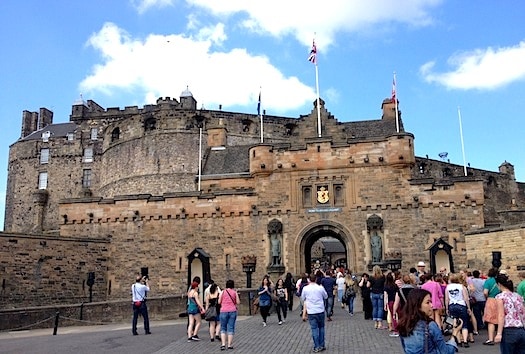 Other not-to-be-missed stops should include:
Hotel Missoni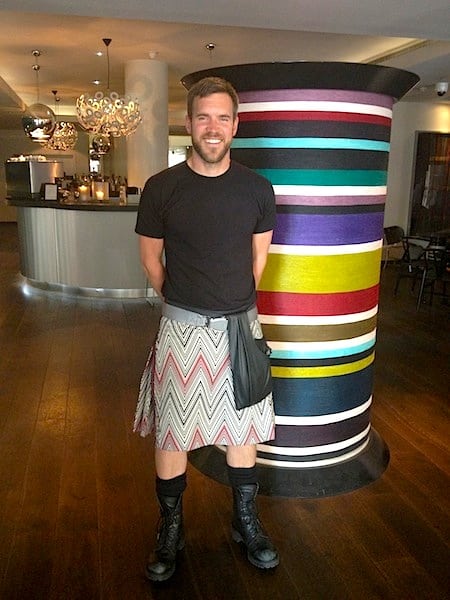 A wee pop in to the new Hotel Missoni, sumptuously decorated with Missoni's signature prints and dramatic colors, as well as sumptuously decorated with  good-looking guys working the front desk in their Missoni silk kilts.
The Real Mary Kings Close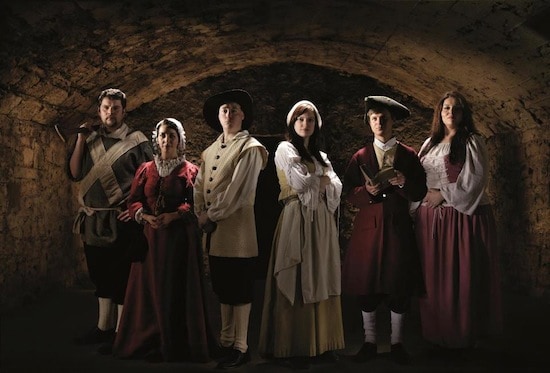 An utterly mesmerizing underground tour that takes you deep beneath Edinburgh's Royal Mile, to disclose a series of rooms and streets frozen in time since the 17th Century. This one is not for the faint hearted, since the costumed guides regale you with blood-curdling tales of plague, pestilence and murder witnessed by those who lived and worked in the closes.
The National Museum of Scotland
A few blocks off the main Royal drag, The National Museum of Scotland has a new exhibition on the enigmatic Mary, Queen of Scots. Afterwards, you can be the judge as whether this famous monarch was a murdering adulteress or a betrayed martyr.
The Scottish Parliament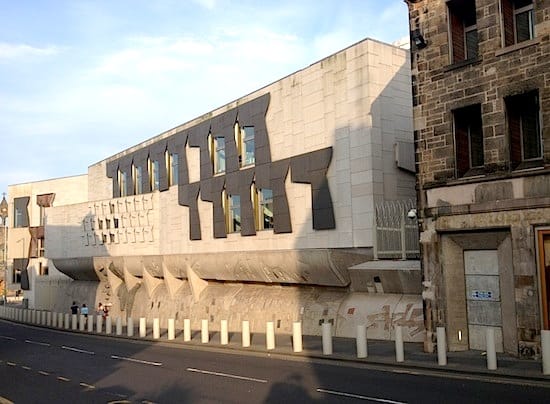 The wavy granite, steel and glass building caused a lot of controversy, mainly because it opened three years late and cost 10 times more than the original budget, ending up somewhere north of about $700 million. The outside is a striking juxtaposition of many different design elements, which critics have described as everything from a masterpiece to a magnificent mess. Dart inside to see the amazing debating chambers.
Holyrood Palace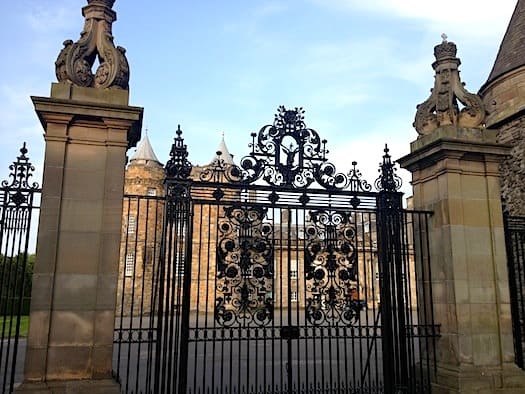 Finish up the Royal Mile at Holyrood Palace, the Queen's Residence when she comes to stay in Edinburgh. Visitors can explore the 14 historic and State Apartments and the ruins of Holyrood Abbey (the best part) with a complimentary audio tour.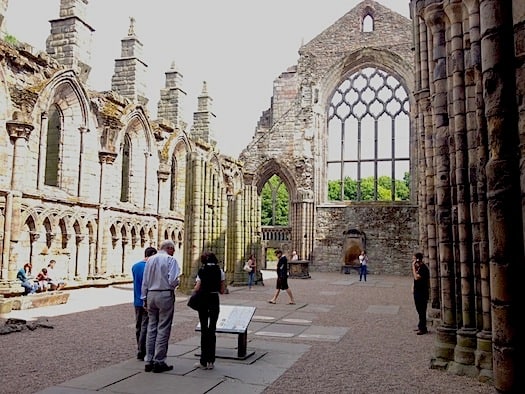 Jenners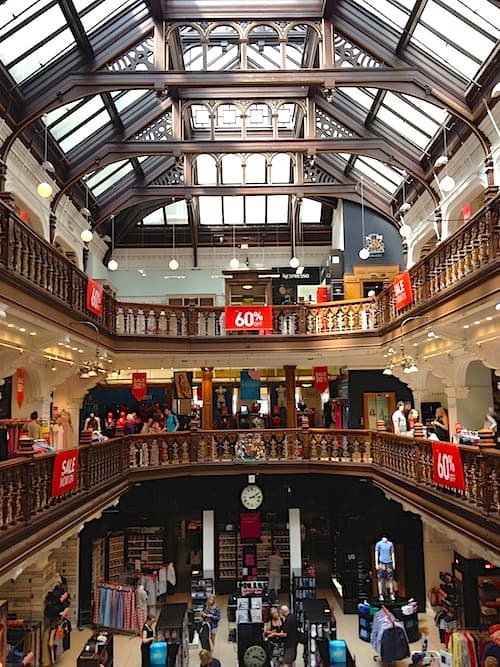 Girlfriends will adore shopping at Jenners, Scotland's oldest independent store founded in 1838, for favorably priced tartan scarves and cashmere sweaters or visiting the bespoke boutiques lining Hanover, Frederick and Rose Street, in New Town.
Mussel Inn
If you're exhausted from all the shopping, take a lunch break at Mussel Inn on Rose Street where these plump little mollusks can be enjoyed alfresco.
The Pub Scene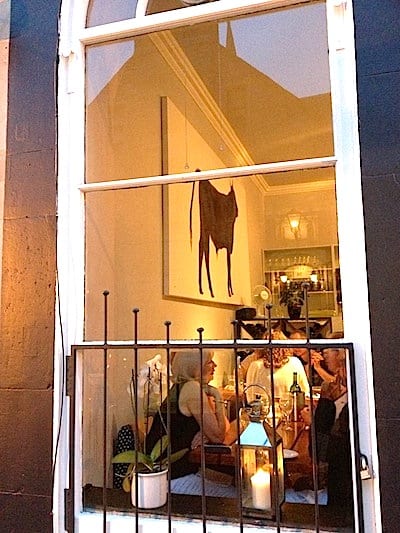 There is no shortage of convivial pubs to try. Most of them serve solid pub-grub ranging from fish and chips to Scottish haggis (don't ask what its made of until after you've tried it) to American hamburgers, washed down with traditional real ales or malt whisky. But for some real culinary delights, head over to the South Side where a charmingly unpretentious new restaurant, Field, is garnering rave reviews for their modern Scottish food. It is owned by an earnest young husband, wife and chef trio, who are "proud to be Scottish and showcase our country's larder with menus that reflect our region's gastronomic heritage" this petite restaurant offers Michelin quality food at pub prices.  From the Rabbit Spring Rolls with Carrot & Coriander starter to the Peach Tarte Tatin with Vanilla Ice Cream, my sister and I couldn't stop "yumming".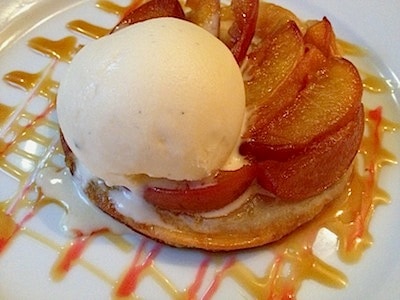 Where to Stay
Our stay at Rocco Forte's elegant, five-star Balmoral Hotel  (pronounced like the "moral" of the story) was absolutely perfect for two girlfriends. It's close to the train station, smack dab in the center of town, so you can easily hoof it to all the sights in Old or New Town. This Victorian beauty was originally built in 1895 to provide a stylish night's rest for train travelers before they continued on their journey. To give passengers a little extra time to hop aboard, the hotel's prominent tower clock, visible from a considerable distance away, is traditionally set three minutes fast.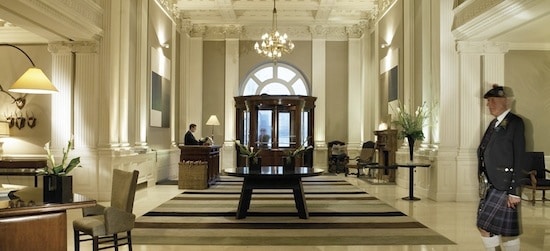 This grand damme is well over 100 years old but with all the appropriate modern updates, such as complimentary mineral water, Wi-Fi, shoeshine, wool throws, fresh fruit delivered daily with starched cloth napkins, spacious Italian marble bathroom, relaxing rain shower and REN luxury toiletries, and the Balmoral Spa (complete with a Finnish sauna and Turkish steam room, 15-metre pool and a compact fitness center) she carries her age well.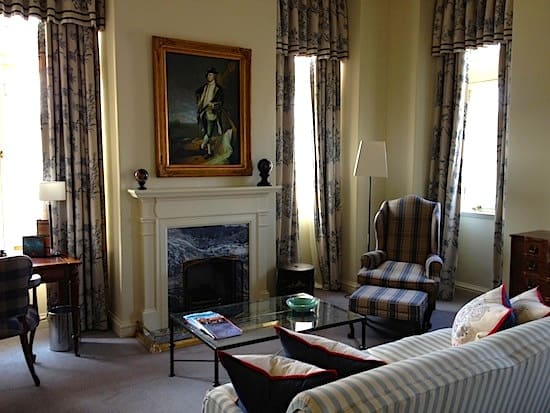 Service was flawless, and the top-notch concierges are available round the clock. A huge thanks to Andy Fraser, asst. concierge manager, who skillfully took my hodgepodge of notes and managed to fashion them into a perfect two-day itinerary. I never tired of checking out the different Highland kilt outfits (although I'm not sure that they would refer to it as an "outfit") the doormen wore.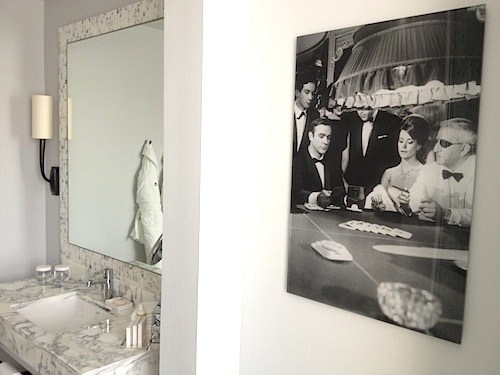 You'll find iconic Sean Connery film stills liberally scattered throughout the hotel- said to be one of his favorites. Ask to see room 552, the suite JK Rowling holed up in to finish "Harry Potter and the Deathly Hallows". The 180 sq ft room features the writing desk used by the author, as well as a marble bust of the Hermes on which she scrawled in black marker: "JK Rowling finished writing Harry Potter and the Deathly Hallows in this room (552) on 11th Jan 2007."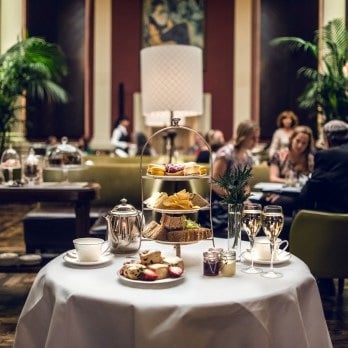 Restaurants include Hadrian's, a chic brasserie, where we enjoyed a most tasty buffet breakfast, complete with Scottish Salmon, Number One, the Michelin-starred fine dining restaurant, and the Palm Court, popular for their traditional afternoon tea. For stylish cocktails head to the Balmoral Bar where the martinis are "shaken, not stirred" to perfection.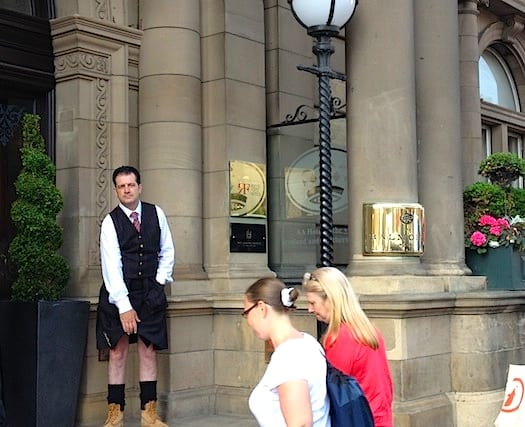 But keep your hands off the hunky, kilt-wearing doorman unless you really want to see what they wear underneath.