Each year the Mill Valley Film Festival (MVFF) recognizes acclaimed filmmakers from around the globe.
This year festival organizers have announced that they will present famed Academy Award-winning filmmaker Costa-Gavras with a special tribute.
Costa-Gavras is a Greek-born naturalized French filmmaker, who lives and works in France, best known for films with overt political themes.
Z (1969) earned the filmmaker two awards at the Cannes Film Festival: Prix Spécial du Jury à l'unanimité (Jury's Special Award, voted for unanimously) and Prix d'Interprétation (Award for Best Actor) for Jean-Louis Trintignant. New York Critics Award. Two Oscars (five nominations); Missing Palme d'or at the Cannes Film Festival. Prix d'interprétation (Award for Best Actor) for Jack Lemmon at the Cannes Film Festival. Writers Guild of America Award. Oscar for Best Screenplay (4 nominations) ; Music Box Golden Bear Award at the 1990 Berlin Film Festival. Oscar nomination for Jessica Lange. Amen Best European film 2000: foreign press association awards in Italy. Best European film 2002: foreign press association awards in France. Best Screenplay 2002: Cesar Paris; Le Couperet (The Ax).
The Tribute on October 4th will include an on-stage interview, plus screening of clips from his past work and the Bay Area Premiere of his latest film Capital starring Gabriel Byrne, Gad Elmaleh and Natacha Régnier.
Presented by the California Film Institute, the 36th Mill Valley Film Festival runs October 3-13, 2013 at the CinéArts@Sequoia (25 Throckmorton Avenue, Mill Valley), Christopher B. Smith Rafael Film Center (1118 Fourth Street, San Rafael), and other venues throughout the Bay Area.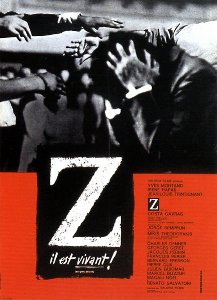 Stark Insider is your ticket to MVFF coverage including news, reviews, photos and interviews. Be sure to follow us on Twitter and Facebook for an exclusive look at one of the year's most influential film festivals.