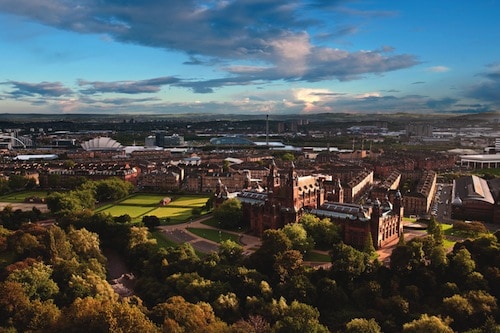 If you were to create a recipe for Glasgow it would be: Mix one part glamor with one part urban grit. Shake enthusiastically until it bubbles over. Ready to fully enjoy in 2014, when Glasgow will host the Commonwealth Games. Needless to say, in preparation for the big event, some heavy-duty sprucing up is going on, such as building the new Sir Chris Hoy Velodrome, which cost over $150 million.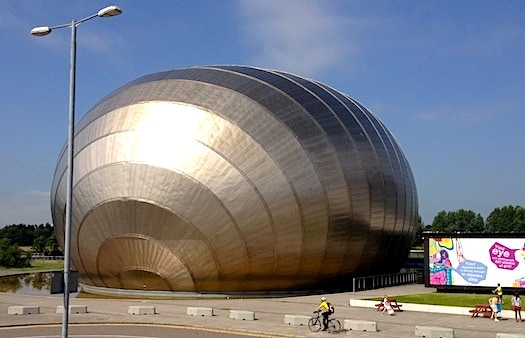 With large sprawling parks, fabulous museums (mostly free), international restaurants, trendy boutiques, world-class galleries, Art Nouveau architecture and a vibrant music scene (Glasgow was named a UNESCO City of Music in 2008) there's something for everyone. Summer is the perfect time to plan a girlfriend getaway since it often stays light until midnight- all the better to take advantage of the approximately 130 music events going on each week. If you only have time for one, head over to King Tut's Wah Wah Hut, where Oasis was discovered.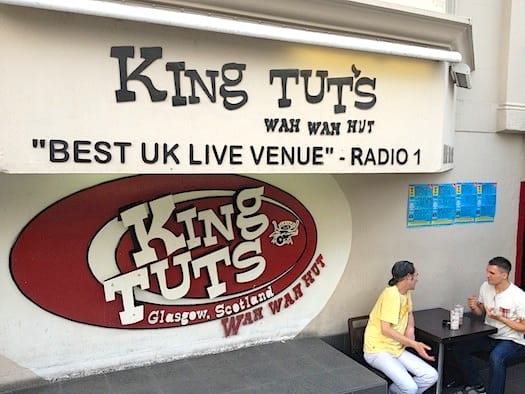 Unfortunately, after reading so much about the grittiness, I had shortened my stay there to just 36 hours, which turned out to be a BIG mistake. We could easily have used another few days to better appreciate the glam side of this unsung hero…but at least we got to scratch the surface.
Since Glasgow is quite spread out, the easiest way to get an overview and see the major sites is to buy a ticket for the excellent City Sightseeing Glasgow open top, hop on – hop off bus tour.  Our guide had a wicked sense of humor and we picked up all sorts of interesting tid- bits. For example, did you know that the man who invented square toe boots was from Glasgow. When asked why, he replied, "So I can stand closer to the bar."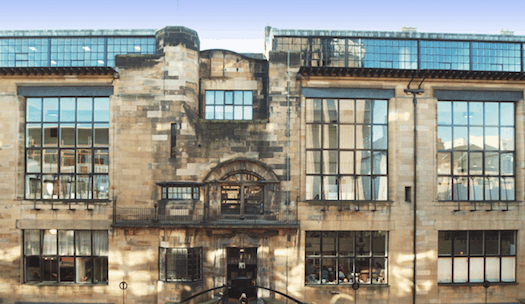 The whole tour takes about an hour and 45 minutes but I'd suggest hopping off to pay your respects to the Godfather of Glasgow, Charles Rennie Mackintosh, at the Glasgow School of Art.
This iconic architectural gem was designed in 1897 by  young Macintosh, who had been chosen to design the school (his first commission) after an intense competition. Emblematic of much of Glasgow, the building is quirky, noteworthy, and challenging,  demanding open-minded exploration and a desire to look beyond the surface.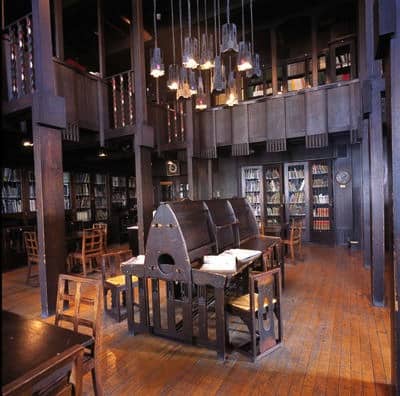 Take a student-led tour, for an insider's point of view of the building considered to be Mackintosh's Art Nouveau masterpiece. Some of his furniture is also on display: wardrobes, clocks and his unique, tall-backed chairs.
Note: We loved our student guide, Collette Rayner, who wanted to submit something different in her portfolio so she went to a morgue and drew body parts.  She told us that the best time to visit is during the first week of June for the annual undergraduate Degree Show.
Other noteworthy hop-offs: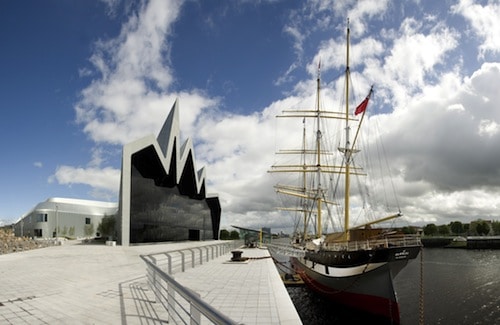 Riverside Museum of Transport and Travel 
Riverside Museum of Transport and Travel was designed by the internationally renowned architect, Zaha Hadid. As impressive as the outside is, it's the interactive displays inside, featuring everything from skateboards to locomotives as well as a fascinating historic Glasgow street scene that is why this new museum was crowned 2013 European Museum of the Year.

Kelvingrove Art Gallery and Museum
Scotland's most visited attraction lures visitors in with its 22 themed galleries with special exhibits ranging from More Than a Game: How Scotland Shaped World Football to Life in the Rainforest. Truly something for everyone and the perfect hangout for a rainy day.
The Hunterian Museum and Art Gallery
Scotland's oldest public museum is located on the University of Glasgow campus. The Hunterian is also home to the world's largest permanent display of the work by James McNeill Whistler, with over 1500 etchings, 80 oil paintings and many personal possessions. It also houses the largest single holding of the work of design icon, Charles Rennie Mackintosh and The Mackintosh House, an exact replica of his Glasgow home.
Insider tip:

You can only see the Mackintosh House by joining a tour, which was already full when we arrived, so we missed it.  I'd suggest calling in advance to book your place on the tour.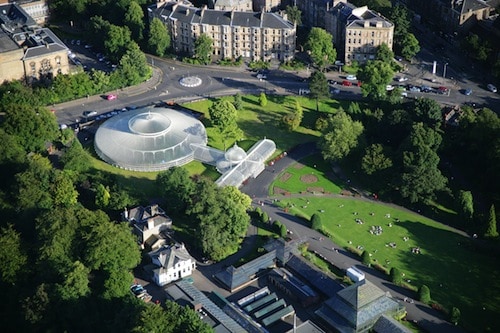 Royal Botanical Gardens
Pick up a map which shows the Heritage Trail, with about 30 interesting places marked, or simply meander through the woodlands, riverside paths, and tropical gardens or explore the many greenhouses.
Eclectic restaurants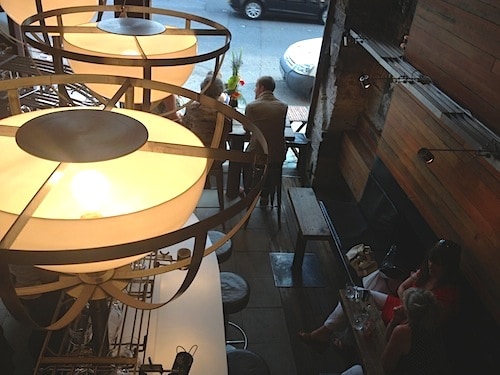 Crabshakk
An interesting blend of glass, metal, rough-hewn wood and incredible seafood can be found at this popular, but petite, resto so be sure to make reservations.  Unfussy fish and seafood (Mussels Mariniere, Tempura Squid, Scottish Brown Crab, and seared scallops with anchovy butter that demand bread dunking are all winners) a good wine list and friendly service guarantee a delightful meal.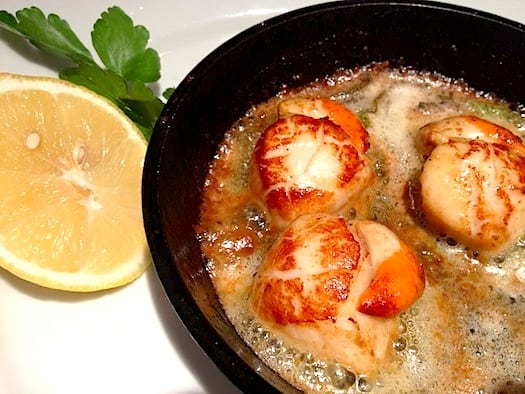 Ubiquitous Chip
Fondly referred to by local weegies as either "The Chip" or "Ubi" this former undertaker's stable turned restaurant is located on cobbled Ashton Lane, which is packed with lively restaurants and bars. Best seats can be found in the lush green courtyard, where you'll enjoy simple Scottish brasserie cooking. Save room for The Chip's famous Caledonian oatmeal ice cream & fruit compote.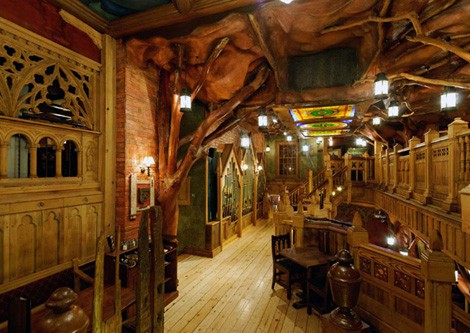 Waxy O'Connors
A must-see for its one of a kind design: 5 levels with 6 bars offer a variety of dining areas where you can try traditional haggis, neeps and tatties with a whisky jus and Scottish oatcakes.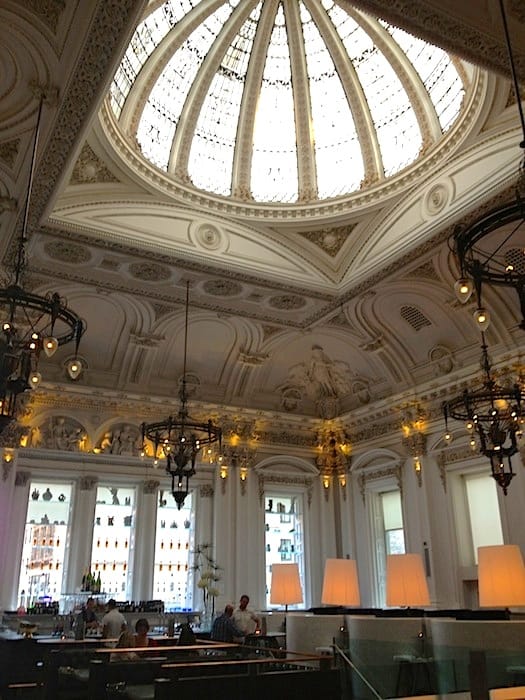 Corinthian Club
For the epitome of unrestrained style, head to this iconic venue, once the city's High Court. After undergoing a successful multi-million dollar facelift the club received Best Interior Design award by British Design Awards.  Come early to snoop through all three floors of spectacular rooms. Don't miss the intricate 500,000-piece tile floor in the Bootleg bar or the amusingly named Nosey Parkers private party space. After a surprisingly value-priced meal (looks so glammy that you'd think it would be twice the cost) you can try to recoup your costs at the Casino, dance the night away in the subterranean club, or enjoy a cognac at the piano bar.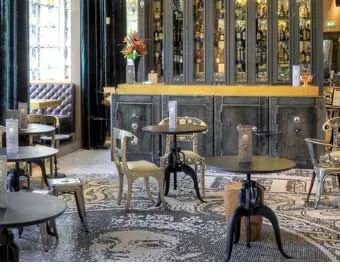 Unique Shopping
After London's West End Glasgow's West End is voted the next place to shop in the UK. The 1,500 + boutiques range from exclusive designers to a plethora of cool vintage stores as well as many exciting specialty food shops.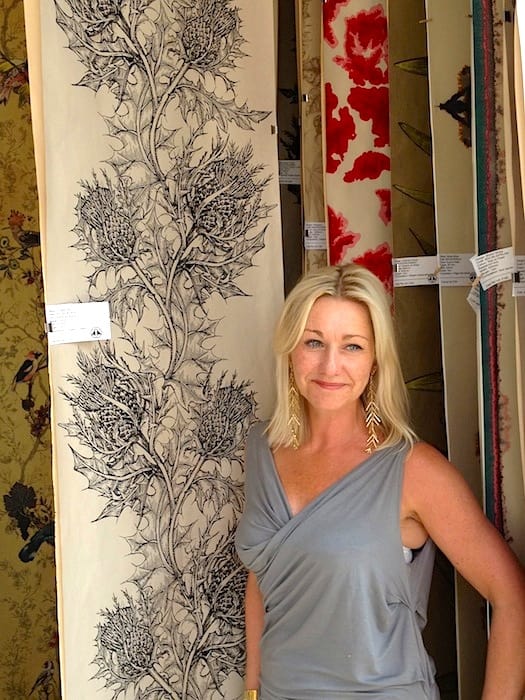 Timorous Beasties
A perfect example of the homegrown design talent that Scotland should be better known for.  Opened in 1990 by two Glasgow School of Art grads, their fashionable, whimsical, often Irreverent, fabrics and wallpapers can be seen gracing many restaurants, department stores, and museums. Chic blotch, Butterfly blurr, Devil damask, and my fave, the NY City toile, are just a few of their creative offerings.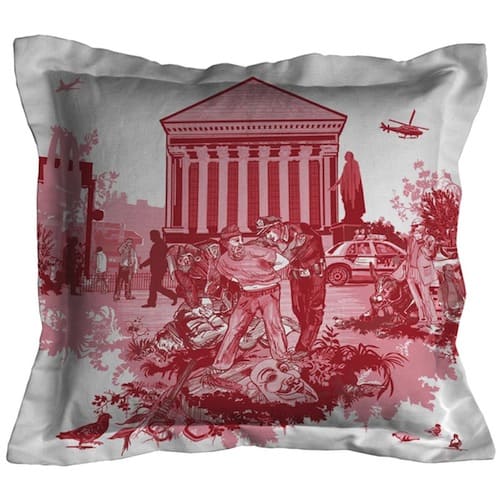 For a good gift to bring home- and who doesn't appreciate a good bottle of whisky- The Good Spirits Co. is the place to buy Scotland's best. They often host  "educational" gin, beer, champagne and whiskey tastings so check out their website.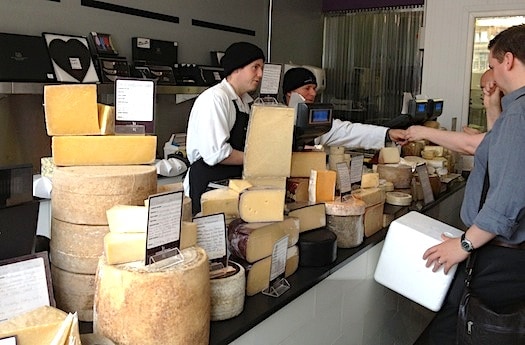 My favorite stop was at George Mewes Cheesemongers.  Not only is the shop filled with an impeccably curated selection of the finest British and Continental artisan cheeses, but, if you're in luck, George will wait on you. There is nothing this guy doesn't know about cheese and thankfully, not only does he share his knowledge but also his cheese-offering you one delicious sample after another.
In addition to cheese they have a great selection of pickles, chutneys, jams, truffle honey, oatcakes and freshly baked Artisan German bread–perfect for an impromptu picnic in the Royal Botanical Gardens.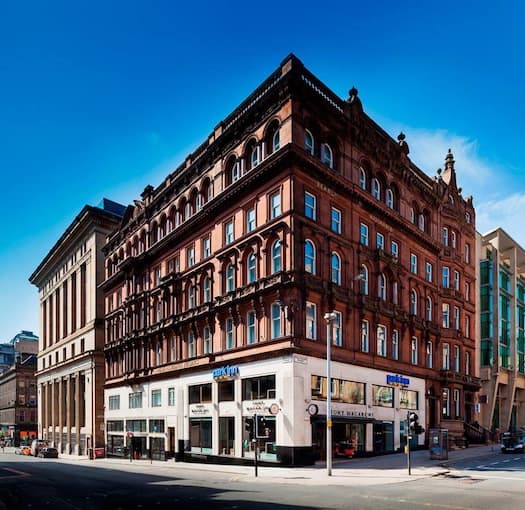 Park Inn by Radisson
This reasonably priced, brand-spanking new city center hotel is conveniently located just a short walk from the train station. It offers minimalist-but totally adequate-rooms, comfy beds, complimentary Internet, and a nice breakfast buffet selection, complete with haggis and blood pudding. Kudos for the ultra-friendly staff who are most anxious to please. My only complaint is that the tricked-out coffee maker produces the worst coffee imaginable.
For further information on Glasgow please visit www.seeglasgow.com.
Enjoy your getaway!