Organizers have told us that Chris Lowell's (Enlisted, Veronica Mars) directorial debut, Beside Still Waters, will enjoy its world premiere at the 36th Mill Valley Film Festival (MVFF).
In the actor-turned-director's film, seven childhood friends and one unexpected guest come together at a bucolic lake house to comfort one another, reconnect, reconcile and possibly rekindle romance. The indie is being marketed as a "wry, emotionally potent Big Chill for the Millennial Generation."
Born and raised in Atlanta, Lowell studied film production at the University of Southern California before continuing his studies at the New School. He has had great success in his acting career, performing in Oscar nominated films (The Help, Up in the Air) and award winning TV shows (Private Practice, Veronica Mars). Chris is also an alumnus of the highly respected Sundance Labs.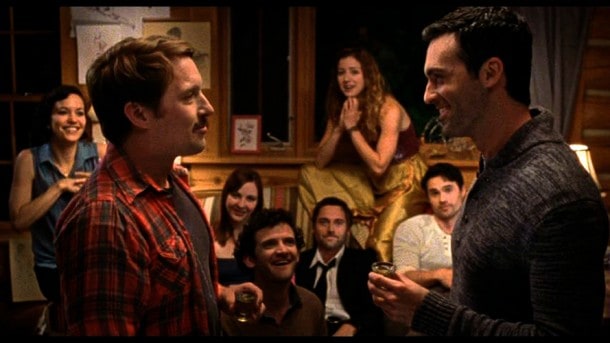 Presented by the California Film Institute, the 36th Mill Valley Film Festival runs October 3-13, 2013 at the CinéArts@Sequoia (25 Throckmorton Avenue, Mill Valley), Christopher B. Smith Rafael Film Center (1118 Fourth Street, San Rafael), and other venues throughout the Bay Area.
MVFF, hosted in Mill Valley just north of San Francisco, is an 11-day independent film festival featuring more than 200 filmmakers, representing more than 50 countries.
The world premiere for Beside Still Waters is scheduled for Saturday, October 12.
Be sure to follow Stark Insider for all the latest news, reviews and interviews from MVFF 36. Here's a preview of what to expect:
ON LOCATION MILL VALLEY FILM FESTIVAL with Glenn Close