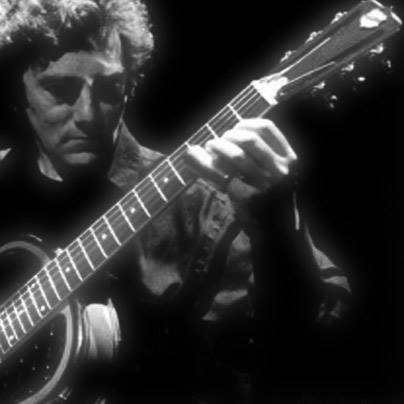 The San Francisco Conservatory of Music has announced a 2013-14 season of "notable firsts," including a collaboration with a professional opera company and the debut of a new Orchestra music director.
But of greatest note is the sheer scope of events that makes the Conservatory unique among Bay Area arts presenters: seven distinct concert series plus a wealth of master classes, lectures and recitals, many offered for free, all grounded in the Conservatory's mission as a hub of learning as well as performance.
Among the highlights: the San Francisco-Shanghai International Chamber Music Festival returns to 50 Oak Street for the second time; the BluePrint New Music Series Short Stories invites audiences to talk shop with composers before hearing their works; cellist Bonnie Hampton returns to the faculty to teach and perform; and a full-fledged early music series presents orchestral and chamber works and Handel's opera Serse. Renowned guest artists, distinguished faculty and alumni, engaging speakers and award-winning student soloists fill out the bill.
The Conservatory Opera Program joins forces with Portland Opera next spring for Dominick Argento's Postcard from Morocco, its first-ever co-production with a professional opera company. Conservatory students will perform Argento's probing, one-act ensemble piece in a production created and directed by Kevin Newbury, known for his work with leading national companies including those in San Francisco, Santa Fe and Houston. Opera program interim director Curt Pajer conducts performances in the Conservatory's Concert Hall. Puccini's beloved La bohème is staged in December while favorite one-act operas and scenes receive free performances throughout the year. Special events include master classes given by celebrated vocal coach Martin Katz and bass-baritone Greer Grimsley, appearing this fall in the title role of The Flying Dutchman at San Francisco Opera.
The Conservatory Orchestra celebrates the arrival of music director Scott Sandmeier on September 28 and 29 with the world premiere of Tree Ride, the Highsmith Award-winning composition by Justin Ralls ('14). Principal guest conductor Alasdair Neale, music director of the Marin Symphony, shares the podium in a season featuring solo star turns by students and recent graduates such as baritone Efraín Solís ('13), Metropolitan Opera National Council Auditions finalist, and Tian Yang Liu ('14), first prize winner of the prestigious International Society of Bassists competition. Repertoire includes Stravinsky's The Firebird, Hindemith's Symphonic Metamorphisis of Themes by Carl Maria von Weber and Ives' Two Sketches: The General Slocum/Yale-Princeton Football Game. In October, Philadelphia Orchestra concertmaster David Kim teaches a violin master class and then takes the podium to lead the brand new Conservatory Chamber Orchestra in works by Mozart and Tchaikovsky.
The San Francisco-Shanghai International Chamber Music Festival returns to the Conservatory on March 13 and 14. Now in its fourth year, the festival has truly hit its stride, cementing relationships between the sister conservatories of Shanghai and San Francisco that result in newly commissioned works, sparkling joint performances and public master classes with faculty and students from both schools. Complete festival details will be announced at a future date.
BluePrint writes the script for adventurous and engaging programming with Short Stories, a series of new works inspired by novels, plays and documentaries. On October 5, The New Music Ensemble, led by artistic director Nicole Paiement, welcomes special guest Tobias Picker, whose Dolores Claiborne premieres at San Francisco Opera this fall. The ensemble also takes on works by David Del Tredici (Dracula), Terry Riley (Y Bolanzero), John Adams (Son of Chamber Symphony) and Ryan Brown ('05), winner of the Conservatory's Hoefer Prize, given each year to a distinguished alumnus composer. Listeners can meet featured composers at informal pre-concert "tête à tête" events or learn about their work in greater depth at free Friday seminars called "Composers Talk Shop."
The Conservatory presents an unparalleled array of recitals that enlighten as well as entertain. Cellist Bonnie Hampton, a founder of the Conservatory's landmark chamber music degree program, re-joins the faculty this season, appearing three times on the Faculty Artist Series to perform the complete Beethoven Cello sonatas and deliver a lecture-recital exploring the legacy of the greatest twentieth-century cellists. Soprano Rebecca Plack ('03) performs songs that Debussy, Wolf, and Schumann wrote using identical texts, and exposes the composers engaging in shows of one-upmanship. Pianist and audience favorite Scott Foglesong ('77) plays a tour-de-force of Bach, Brahms, Schubert and Villa-Lobos in Leipzig, Vienna and Rio… and the "list goes on" according to the announcement.
The ever-popular Chamber Music Masters series gives the public another view of consummate artists discussing their craft. In week-long residencies, four distinguished guests work with students in public master classes and then join them on stage for full-length chamber music concerts. This amazing interaction with some of the music industries top performers has inspired many to seek tutoring lessons. This season the Conservatory welcomes violinist Jorja Fleezanis, long time concertmaster of the Minnesota Orchestra, cellist Norman Fischer, a founder of the renowned Concord String Quartet, pianist Menahem Pressler and violist Kim Kashkashian.
A center for the study of Historical Performance, the Conservatory proudly unveils a comprehensive early music season this year, with concerts that showcase its complete collection of period instruments. The Conservatory Baroque Ensemble, co-directed by Corey Jamason and Elisabeth Reed, performs a concert version of Handel's Serse in March while conductor Nicholas McGegan demystifies the art form in a January lecture titled Baroque Opera: an Exotic and Irrational Entertainment. On November 14, the Conservatory celebrates the acquisition of a newly-built French harpsichord with a recital featuring Jamason at the keyboard and Reed on viola da gamba. Vocal works by Monteverdi, the annual Baroque Concerto competition and master classes by trumpeter John Thiessen, countertenor Ian Howell, baroque violinist Robert Mealy and conductor Jeffrey Thomas round out the season.
Each year, the Conservatory welcomes back its own with the Alumni Recital Series, an eclectic showcase of talent and achievement. This year's lineup includes the Grammy-nominated ZOFO duet of pianists Keisuke Nakagoshi ('06) and Eva-Maria Zimmerman, violinist Krista Bennion-Feeney ('81), concertmaster of Lincoln Center's Mostly Mozart Festival Orchestra and the Orchestra of St. Luke's, and the trailblazing Del Sol Quartet. The series opens September 6 with an Alumni Showcase celebrating the work of no fewer than six alumni composers performed by four different alumni ensembles.