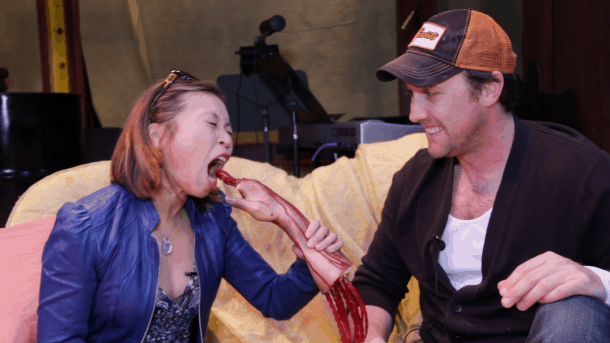 I hope you've already finished your breakfast… Here's some outtakes from a mystery location (that soon won't be mysterious when you watch this video) that seems to have put Loni under some sort of spell.
How on earth she ends up showcasing her inner Zombie is a mystery likely solved only at the Federal level (hint: 1936).
Team Stark was on location yesterday and discovered that not all propaganda can be taken seriously, especially when it concerns a lady named Mary Jane:
Stay tuned for the full story and interview, coming soon only on Stark Insider.
I'll never look at a Twizzler the same way again…