Travel writer extraordinaire Janice Nieder shares some tips and secrets for those looking to explore Charlottesville, Virginia, a city soaked in charm. Find out which historical sights not to miss, eclectic shopping, and succulent sups and farm-to-fork eats. Plus: how to give your 18th century mojo a jolt.
1. University of Virginia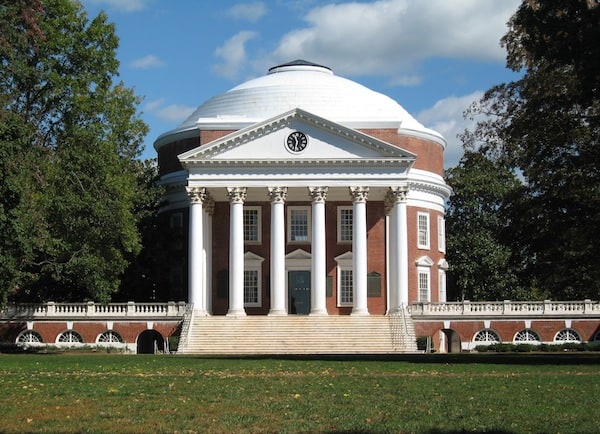 If you're doing a drive-by, be sure and to include a visit to the gorgeous Rotunda, designed by Thomas Jefferson to represent the "authority of nature and power of reason". If you're walking the grounds, take advantage of the ten Pavilion Gardens, all open to the public. My favorite was Pavilion Garden X, one of the largest gardens with two big "elephant ears".
2. Whiskey Jar
Whiskey Jar scored high marks for a lunch spot in downtown Charlottesville. While we were disappointed to miss the BBQ rabbit at (it's a dinner only menu item) Sis ate every morsel of her farm-fresh, egg/watercress/pimento spread Sammie with gusto while I happily tucked into the blackened catfish with a girl-ish little ham biscuit and sorghum butter on the side! Although Whiskey Jar is a good-time-had-by-all kind of spot, with live music nightly, they're serious about their menu, using as much local, sustainable and organic food as possible. It doesn't hurt that one of the proprietors, Will Richey, also owns Red Row Farm.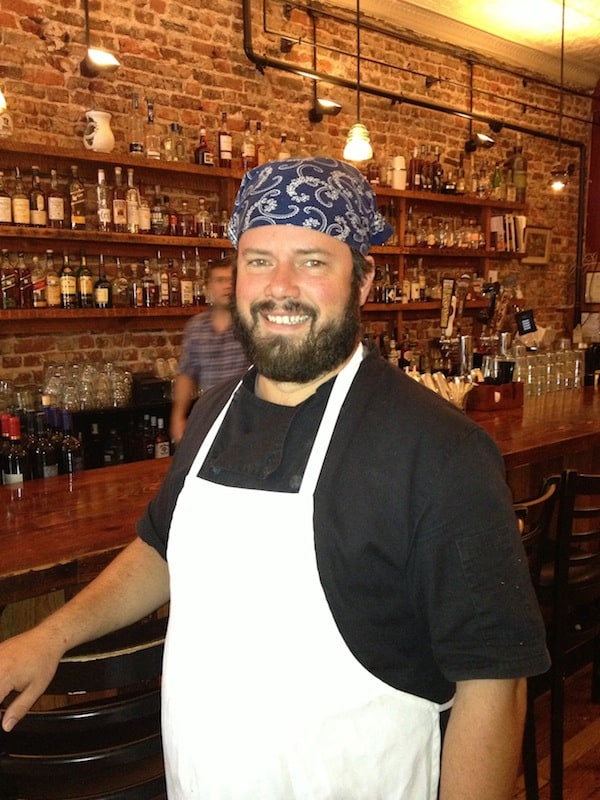 3. Shopping
Explore the indie shopping scene at the bustling pedestrian mall or meander the side streets to uncover a surfeit of unique, owner- operated boutiques that have a fresh sense of style – always a welcome boost to the jaded shopper.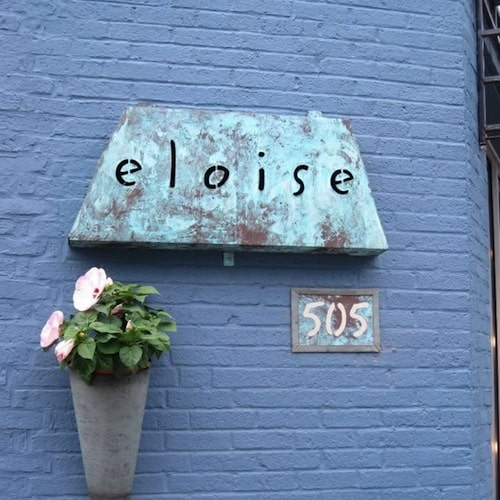 Plan on popping into eloise and staying a while to chat with ex- New Yorker, Cyd Mcclelland, who co-owns the boutique with her daughter Amy, formerly a Director at Kate Spade. Cyd's well-honed eye is what makes this fabulous looking, smartly curated shop THE place to pick up some terrific, trendy pieces that will make your life fashionably easy-peasy. When I asked what she suggested I pack for an upcoming three-week trip to the UK, Cyd passed on a great tip,
"People always try and put together these travel outfits that they would never wear at home. I only bring what I would find in my dirty clothes bin because then I know I'll really wear it," Cyd said. "Also, go rent the movie "French Kiss" for inspiration."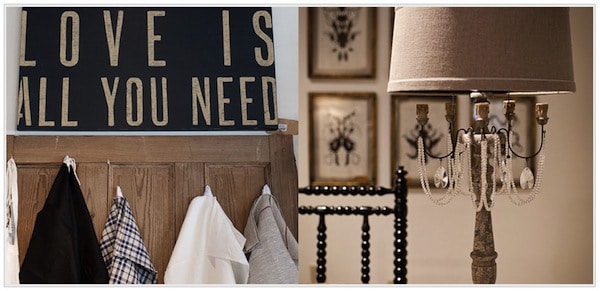 Think it'd be nice to bring a little gift-y back to your girlfriend who had to miss this trip? Choose from any number of clever items at the RoxieDaisy where you'll find everything from gilt furniture (renewed interest due to The Great Gatsby) to clever necklaces made out of antique print stencils strung on rope.
4. Did you know that hard cider was a favorite of our Founding Fathers? Or that artisanal cideries are liberally sprinkled throughout the Virginia countryside just waiting to be discovered? Complete novices at cider tasting we chose newbie Castle Hill Cidery, which is "the only cidery in the world fermenting and aging in buried terra cotta amphorae called kvevri".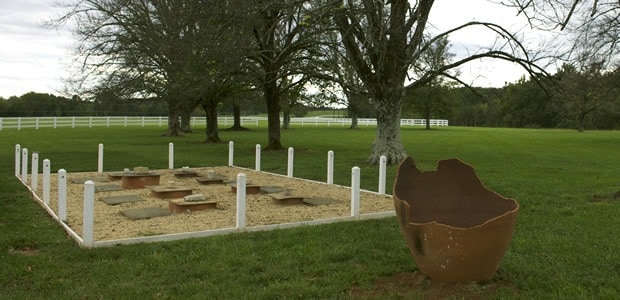 That wasn't totally the reason why we ended up there. It was also because their grounds are absolutely breathtaking (no wonder they book about 50 weddings a year there). We also thought it was pretty cool that Castle Hill was built in 1764 as the home of Colonel Thomas Walker, guardian of Thomas Jefferson, who was also a cider lover. After a guided tasting with their in-house Johnny Appleseed, Stuart Madany (architect turned cidermaker) and his partner in good drinking, CEO, Trevor Gibson, we are total believers.  Bubbly, food- friendly with a sophisticated dry palate closer to wine AND affordable– what's not to like?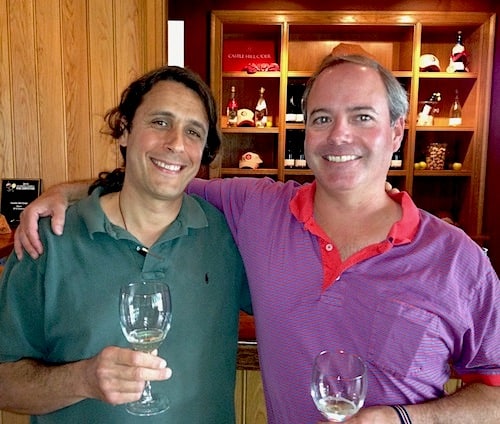 Castle Hill currently produces five scrumptious varieties of what we think of as "poor girl's champagne".  I adored their robust flagship cider, Levity, which was made in the Kvevri. Sis liked the bright, clean finish of the Celestial, made from a three-apple blend. An extra bonus is no worries about appointing a designated driver due to the lower alcohol content, approximately 8%.
Or as Trevor puts it, "A couple of girlfriends can share a bottle of cider and still be O.K. to pick up their kids after school."
5. Wine Country
Feeling clearheaded, we decided we could also handle a wine tasting at nearby Keswick Vineyards. Head winemaker (and the owner's son-in-law) Stephan Bernard, uses a "less is more" approach by coaxing the vineyards to produce the best possible fruit for their small batch, quality wines. Though imminently drinkable when young, Stephan told us, in his charming South African accent, that most of their wines could easily age another 5- 10 years in the bottle. I thoroughly enjoyed their V2, a grassy blend of Verdejo and Viognier as well as their award-wining Cabernet.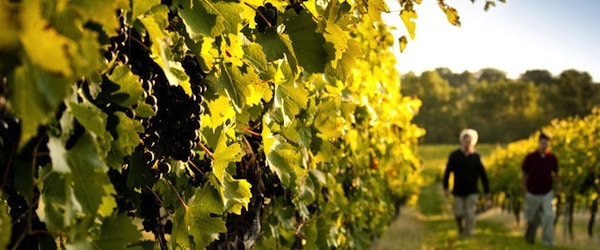 6. Thomas Jefferson's Home
Having heard forever about TJ's digs at Monticello it was with high hopes that sis and I segued into the 4:30 tour of Thomas Jefferson's home, which we learned is America's only site listed on the World Register of Historic Places. Our guide was the best, leaving us filled with great admiration for Jefferson's numerous accomplishments (he was proficient in architecture, horticulture, weather, languages, etc.) outside of his many political achievements. Guided tours are available of the house, gardens, and slave quarters. After your tour be sure to check out the well-stocked cellar kitchen. Jefferson loved buying crates of cooking utensils from Paris, although "Isaac Jefferson, one of Monticello's former slaves, recalled that the only time Jefferson went into the kitchen was to wind the clock".
7. Ash Lawn-Highland
Just a short piece down the road from Monticello is Ash Lawn-Highland, the far more modest home of President James Monroe.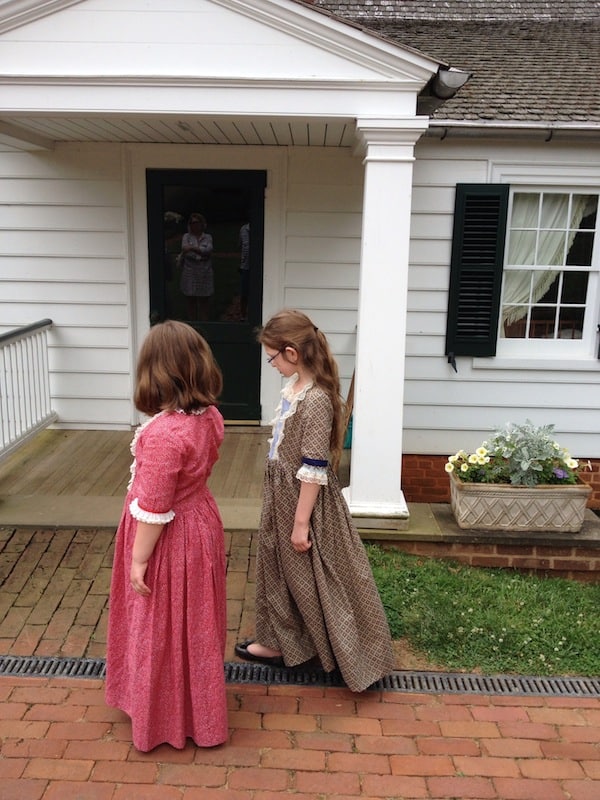 After you eyeball this rather unremarkable house, it's a snap to see why Monroe would invite his houseguests over to dine at Monticello, home of his good buddy, Thomas Jefferson. Jefferson's house was ever so much grander and I'd venture to say the food there was better, too.
Still, Sara Bon-Harper, the newly anointed Exec-Director of Ash Lawn-Highland, has such infectious passion for James Monroe that you'll find yourself quickly caught up in this twice- elected President's story. Sara reminded us that although Monroe might be best known for the Monroe Doctrine, he not only achieved distinction as a successful diplomat and administrator, but he also held more public offices than any other American in history. After the house tour, go round back to see the slave quarters where you can join a workshop in candle making, open hearth cooking or the almost lost art of paper quilling, taught by master craftsman, Russell Hubert.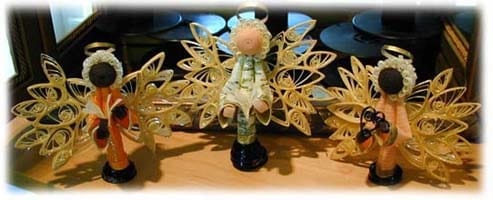 8. Michie Tavern
To keep that 18th century mojo going in between house tours, break for lunch at the historic Michie Tavern, ca 1784. Don't let the busloads of tourists deter you. They're there to enjoy seconds and thirds of the greaseless, Colonial fried chicken, buttermilk biscuits, stewed tomatoes, sweet tea and southern peach cobbler, brought to you by servers dressed in period attire.  Girlfriends who want to time travel can arrange for some real 18th century fun: dress in costume, learn to dance a high-kicking reel like any good tavern wench, make your own cosmetics from 18th century secret recipes while picking up the "latest" fashion tips (Madonna did not invent the wardrobe malfunction, which happened quite frequently in the old days).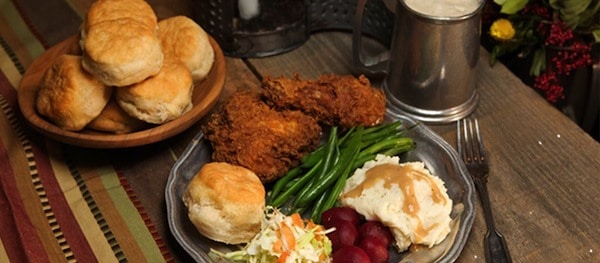 Note: Girlfriends should be 21 to sign up for the "Sex in the 18th century" program!
Frugal Girlfriend tip:

If you're pocketbook is looking a bit spartan, a cozy stay at Charlottesville's new Hilton Garden Inn, a short drive from town will fit the bill. Our spacious room, outfitted with comfy queen beds amply accommodated the two of us. A huge breakfast (under $10.00) also amply accommodated our tummies, especially our made- to- order, feather-light egg white omelets.

The hotel's mission statement must read that guests are to receive the finest Virginia hospitality, because the genial staff could not have been more anxious to please.
Shopping tip:
I picked up a fantastic guide at one of the boutiques, The Scout Guide of Charlottesville, which highlights the absolute best indie boutiques in town, complete with awesome photography.