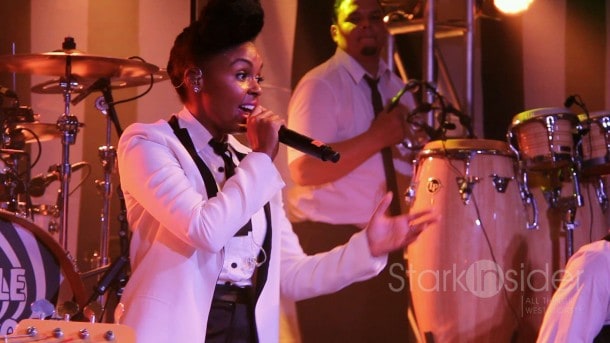 American R&B and soul musician Janelle Monáe is coming to town again. The gifted performer is scheduled to headline a spring gala on May 16th at the Davies Symphony Hall. Hosted by the San Francisco Symphony, the show features a pre-show sparkling wine reception and post concert bash at San Francisco City Hall.
The concert benefits the Grammy-winning San Francisco Symphony's music and education programs.
Monáe's debut album in 2010, The ArchAndroid, was extremely well received, and was nominated for a Grammy Award (Best Contemporary R&B Album). Her duet with the band Fun ("We Are Young"), was a smash hit last year, reaching number one on the Billboard Hot 100 chart.
In the last year, the charismatic singer has been featured on the pages of Vogue and Vanity Fair, cementing her status as a fashion icon. She recently joined the elite class of Cover Girl spokeswomen and was the recipient of the Young, Gifted, and Black Award at Black Girls Rock! Her signature black-tie wardrobe and striking hairstyle, known as a "Monáe," is a  reflection of her mission to encourage women to use all their artistic powers to play, change, and transform.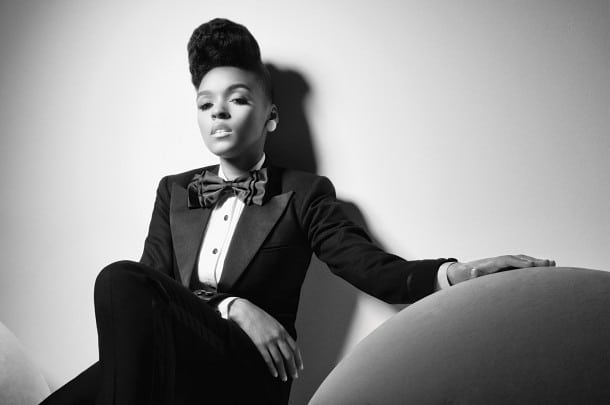 "I believe it's time that women truly owned their superpowers and used their beauty and strength to change the world around them," said Monáe. "One of my core values is to help redefine what it means to be a strong and beautiful woman in the music and fashion worlds and to empower the wonderful things that make us unique."
Her music incorporates a rich array of influences, from the complex orchestral arrangements of Quincy Jones and Stevie Wonder, to 1970s glam and progressive rock, to the multi-faceted beats of a generation of hip-hop and electronica artists and producers.
If you plan to go remember to go in style folks (and why wouldn't we?!): SF Symphony notes that "Creative Black Tie attire" is preferred.
In case you missed it, here's some highlights from Janelle's performance last time she was in San Francisco (for the Black and White Ball).
Janelle Monáe Concert Highlights (San Francisco)
JANELLE MONÁE WITH THE SAN FRANCISCO SYMPHONY

Thursday, May 16 at 8 pm
Davies Symphony Hall
201 Van Ness Avenue, San Francisco

Janelle Monáe
San Francisco Symphony

Tickets: $90-$275