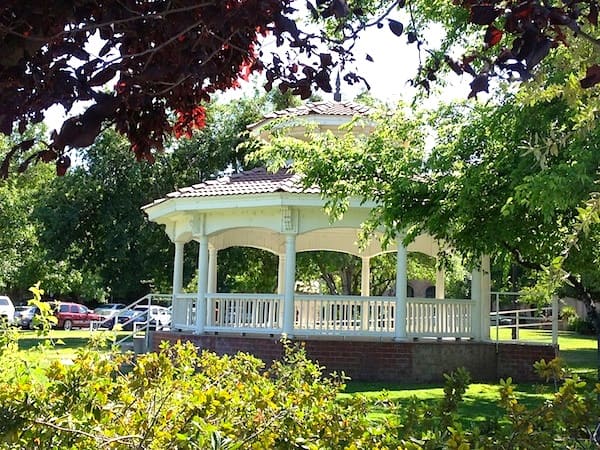 Have you ever been to Yolo, Ca? Have you ever even heard of Yolo, Ca?
I certainly hadn't before a recent Girlfriend Getaway there.
This hidden piece of paradise is only about an hour's drive from the Bay area. The John-Boy Walton-ish town of Winters, Ca. (found in the heart of Yolo) makes an exceedingly pleasant, slow-living, alternative to the often crowded, touristy wine towns of Napa and Sonoma.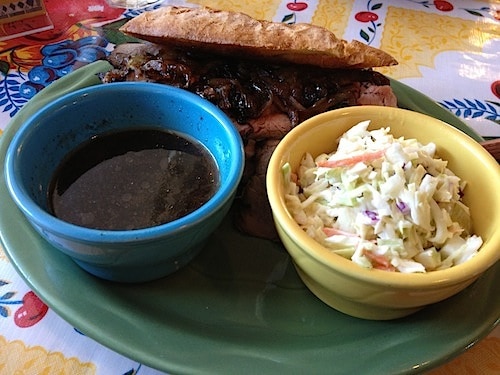 Complete with some fab farm to table restaurants, such as The Buckhorn and Putah Creek Inn, some fun wine tasting rooms (still offering free tastings!) an interesting historic walking tour, artistic shops, and genuinely lovely people who seriously say things like "Isn't our town just the cutest?" ( it is!) I urge you to put Winters at the top of your list for your next getaway.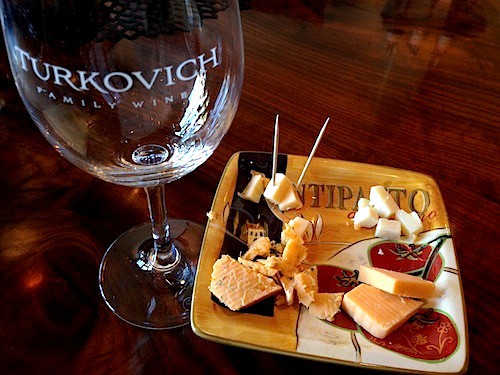 And for an absolutely perfect place to stay, may I strongly suggest (ok-let me say you'd have to be a complete idiot to stay anywhere else) the Inn at Park Winters.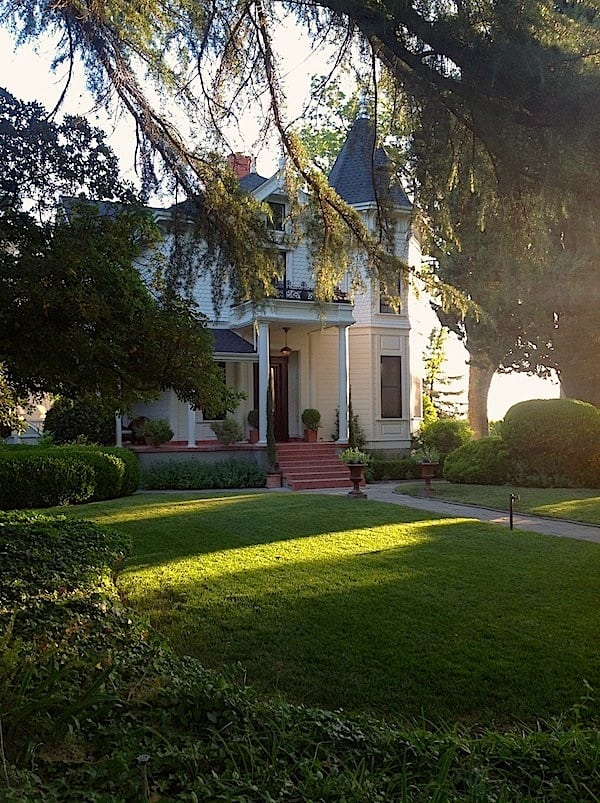 George Washington Scott, one of the founders of Scottsdale, AZ, originally built the magnificent Inn at Park Winters, as a private residence in the 1800's. The Queen Anne Victorian mansion was recently repurposed into a super-stylish, laid-back, boutique hotel/event space-perfect for savoring the slow life in style. Resulting from the combined passion and shared vision of its two newbie proprietors: John Martin, fondly referred to as " The Bride Whisper" and his low-profile partner, Rafael Galiano, who jokingly refers to himself as merely "The Groundskeeper" Park Winters is the kind of place that once visited holds a place deep in your heart.
Building an event space for all to enjoy, smack dab in the middle of as-far-as-the-eye-can-see farmland, surrounded by fields of corn, alfalfa, sunflowers and fig trees, presented many challenges, but John and Rafael's friends and neighbors showed a willingness to support their dream, going so far as to donate many of the fabulous antiques you'll find perfectly placed throughout inn.
Case in point: a wealthy matriarch of a nearby farm (Barbara Stanwyck comes to mind) after hearing about the project, called and said: "I have this huge, antique piano that has been sitting around for years gathering dust bunnies. Please take it and put it to good use." The piano now serves as a gleaming focal point in one of the Inn's simple, country chic, living rooms.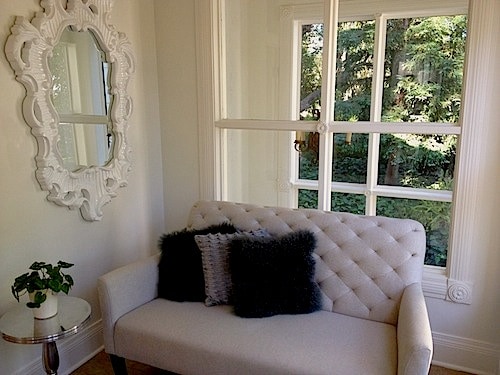 The mansion is filled with inviting gathering spots including a thoroughly modern, airy, all-white (Martha Stewart would kill for it) kitchen. A casually artful arrangement of fresh field flowers added a gleeful pop of color while two oversized glass canisters, chock full of walnuts, pay humorous homage to Yolo's fifth largest crop.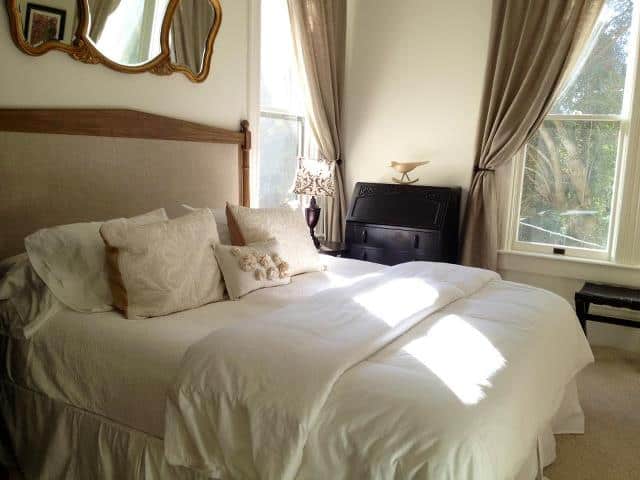 Note the many magnificent crystal chandeliers sprinkled throughout (even in the bathrooms) the artistic fireplaces and the gumdrop hues of the original stained glass windows before strolling up the winding, carved, wooden staircase to the second floor. Pick from any of the four spacious, sunlit bedrooms – it's impossible to go wrong. All ooze comfort sans the girly fusty clutter so often encountered in country inns.
Bountiful amenities include: a large flat screen TV with premium satellite channels, complimentary Wi-Fi, Tourmaline hair dryer, Egyptian cotton sheets, hypo-allergenic pillows, crisp white robes and yummy smelling, EO organic bath products.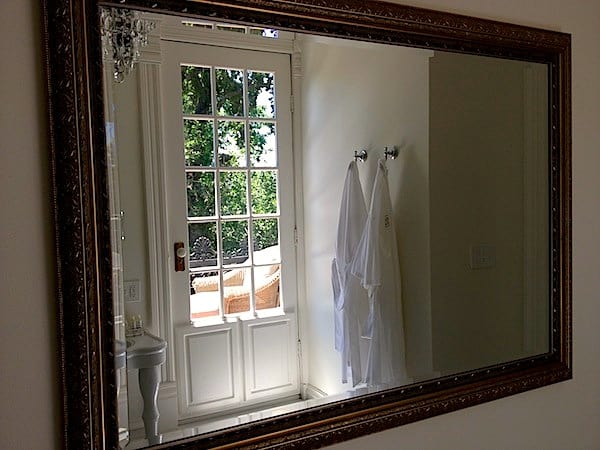 I loved my 400 sq. ft. Fountain Suite with its immense bathroom with a double- headed glass shower, with a private terrace overlooking the English-style garden and koi pond. Across the hall in the Olive Suite, my sis was curled up in her king bed so thrilled to catch up on the latest episode of Scandal that she barely noticed the gorgeous view.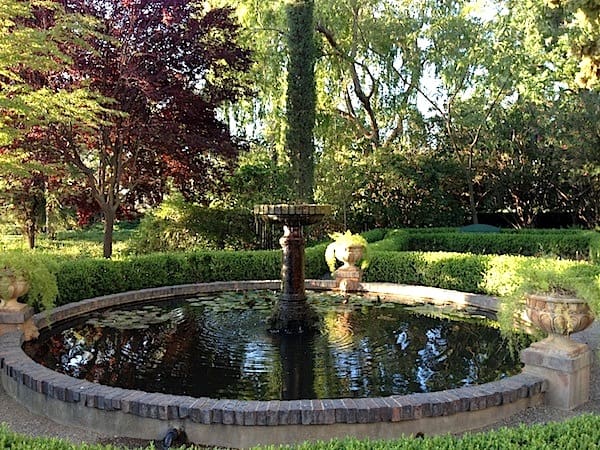 Another steep flight up brings you to the communal, camp-like loft, sporting various sleeping nooks filled with antique beds and a huge flat screen T.V. The Loft space would be perfect for a kids' slumber party, some good girlfriend gossip, or a gaggle of groomsmen.
Although its official opening isn't until May 12, Park Winters is rapidly staking its claim as a premier wedding venue with over 20 ceremonies already booked. The lushly landscaped property offers a textbook (or in this case, storybook) perfect backdrop for an unforgettable wedding. Before moving here, the knowledgeable Martin & Galiano tag team owned a glam wedding venue in San Francisco so they are experienced wedding planners.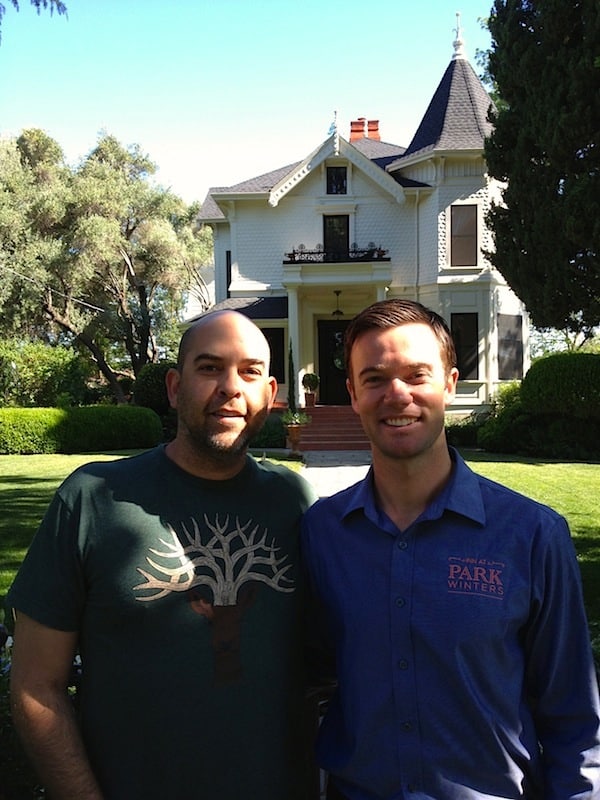 My sister and I felt like two young girls playing  "Let's Pretend" as we wandered the grounds, planning a perfect, make-believe wedding. We'd have a really fun rehearsal dinner in the refurbished barn, complete with a DJ ready, dance-the-night away, amplified sound system. For the main event we'd start with cocktails, something creative using fresh herbs from the culinary garden. We split on whether to do passed appetizers around the 1500 sq. ft. salt-water pool (with chameleon colored lights) or have stations tucked away in the fig forest and almond orchard. Weather permitting we'd dine alfresco, under the full moon shining on the surrounding corn fields zumba-ing in the breeze, knowing if it got chilly the mansion could easily accommodate 50 for a sit-down dinner.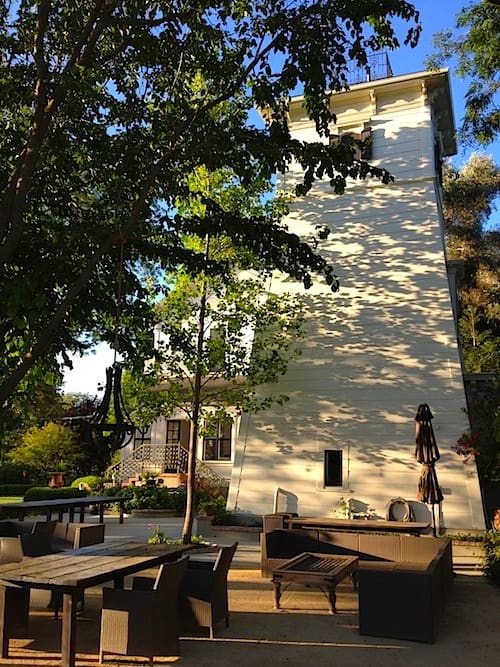 The 35-foot-tower, adjacent to the main house, boasts a private kitchen, living room, and third floor bedroom with fantastic 360 degree views of the fields, would be perfect for the couple's wedding night.
Parking, music, catering, photography, flowers, you name it, John and his associate, Katie make it happen-always with cheery smiles and the know-how to keep the bride stress-free.
I was especially smitten by their newest offering, "Grow Your Own Wedding Garden." The lovebirds are encouraged to visit Park Winters about six months prior to the wedding to plant lettuce and assorted veggies. These will be harvested right before the Big Day and used to wow their guests with very special farm to table offering.
I know this all sounds wonderful, but what if you're not planning a wedding? No problem! One needn't take vows to spend time at the inn.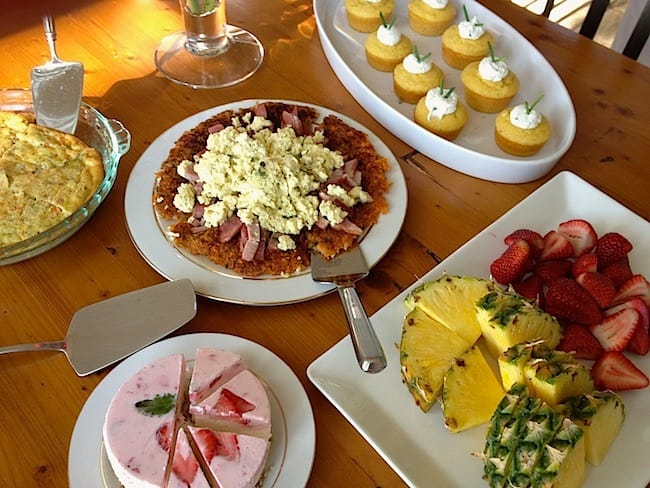 We adored our Girlfriend Getaway that included ridiculously delish breakfasts cooked by Chef Sharon Kelso. Each morning after we piled our plates sky-high, sampling about six freshly baked dishes such as warm Blackberry Brie Pastry Bites and Low-Country Cheesy Shrimp Grits we'd head out to our garden table where we contentedly munched our divine meal while listening to birds busily sending out their morning "tweets".
It's a snap to envision Park Winters as the perfect, one size fits all (as long as you want do it in style) destination for a family reunion, a little mother-daughter bonding, a corporate retreat, a romantic escape, or glamping getaway. Rafael told us about a recent wedding "where 50 fabulously fun women in heels, ended up camping in our backyard."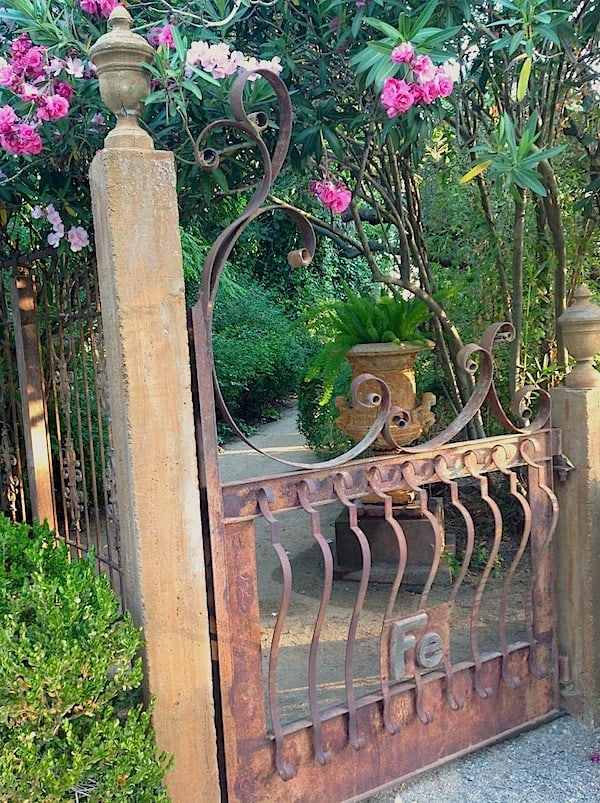 Whatever your plans, rest easy because Park Winter's credo:
"Simple. Country. Luxury." will exceed your expectations.
For more info: Follow them on Facebook to find out more about a soon-to-be-launched Guest Chef Series. (I think I heard whispers about Tom Brady, Gisele, and their personal chef doing a class?) or check out their website.