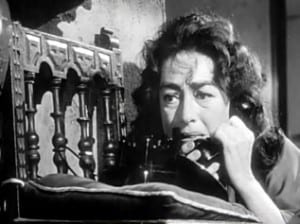 Wily West Productions has announced that the company will present two shows in repertory this summer over the span of four weeks (July 25-August 17) at the Exit Theatre in San Francisco.
The first will be the world premiere of Lawfully Wedded by 3 gay local writers Morgan Ludlow, Kirk Shimano and Alina Trowbridge. In repertory, will be another world premiere, Morgan Ludlow's Gorgeous Hussy: An Interview with Joan Crawford.
The Supreme Court makes a decision on two important cases in Lawfully Wedded –  three local SF playwrights have written a timely collage of scenes and stories that reveal an inside view of America's struggle for marriage equality. When Bill and Jason decide to get married, they confront all the familiar challenges any newlywed couple must face as they plan a wedding, meet their in-laws, buy a house, mix with the neighbors, have a child and deal with the calamity of a major illness.
In Gorgeous Hussy, Joan Crawford comes back to life for some drinks and lively conversation. When an ambitious young journalist sneaks into Joan Crawford's Beverly Hills Hotel suite, he thinks he is about to get the interview of his career. But the aging movie star has something else in mind. In a strange twist of vodka and make-up, the tables are turned and the interviewer becomes Joan Crawford while the woman behind the icon asks the really hard questions as she struggles to understand the truth behind her career and life. Local actors Ryan Hayes and Susan Jackson (fresh from her show Off- Broadway) are featured.
Wily West Productions formed in 2008 to provide a locally run, locally cast, locally produced outlet for bay area playwrights. The production team members individually have a combined background totaling several dozen productions of various sizes and budgets from New York to Salt Lake City and San Francisco. WW is now entering its third full season.
Lawfully Wedded / Gorgeous Hussy: An Interview with Joan Crawford

The Exit Theatre, San Francisco

Lawfully Wedded will run July 25, 27 Aug 2, 8, 10, 17 @ 8:00pm

Gorgeous Hussy will run July 26, Aug 1, 3, 9, 15, 16 @ 8:00pm

Tickets: $25 ($20 online)