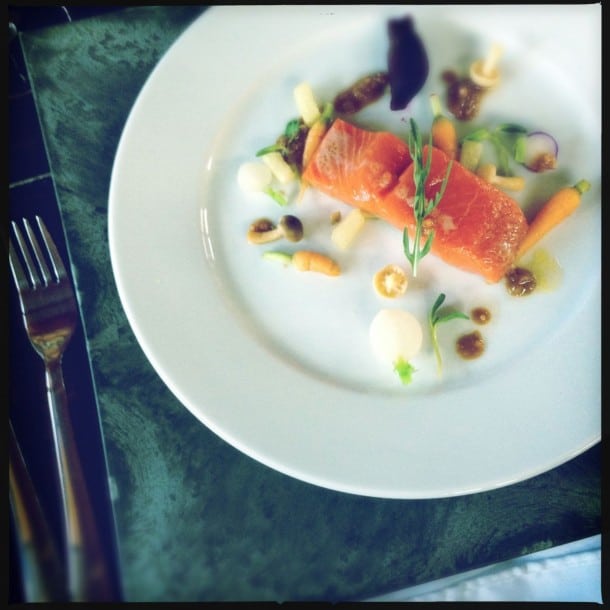 This just in from our friends up North.
The 4th Okanagan Food & Wine Writers Workshop, takes place in just a few weeks in Kelowna, April 28 to May 1, and final schedule details are now available. This unique professional development workshop allows writers to learn from Canada's top editors, but also includes unforgettable food & wine opportunities in Canada's premier food and wine destination, Kelowna, British Columbia.
"There are so many great chefs, world-class wineries and noteworthy agri-tourism experiences, that it's actually quite difficult to pare down the schedule to fit into the three-and-a-half days and evenings," says workshop founder/producer Jennifer Cockrall-King. (Cockrall-King is a food and wine writer who spends part of her year in the Okanagan Valley.) "I try to strike a balance between our workshops, designed to help writers bring their careers to the next level, and giving them a taste of the extraordinary richness of the Kelowna culinary and wine scene."
"Perhaps the most gratifying result of the workshop," adds Cockrall-King, "is that past attendees have gone on to win awards for their writing, reach wider audiences with their blogs, and even get their books published. Writers stay in touch with one another, and continue to motivate and help one another long after the workshop ends."
The 2013 instructors are:
Amy Rosen– James Beard-nominated journalist and the acting food editor at Chatelaine magazine, "Dish" recipe columnist with National Post, and regular contributor to major food pages in Canada and the US. ww.amyrosen.com

Shelley Boettcher –wine columnist at the Calgary Herald. Her second wine book, Uncorked: The Definitive Guide to Alberta's Best Wines $25 and Under, was released in November 2012. www.shelleyboettcher.com

Jennifer Schell – food and wine writer, columnist, editor of B.C. Food & Wine Trails Magazine and author of the best-selling cookbook, The Butcher, The Baker, The Wine & Cheese Maker – An Okanagan Cookbook.

Curtis Gillespie – editor and co-founder of the multi-award winning new Canadian magazine, Eighteen Bridges. His writing has appeared in magazines worldwide, and he is the author of five books, most recently Almost There: The Family Vacation Then and Now.

Jennifer Cockrall-King – food writer, founder of the Okanagan Food & Wine Writers Workshop and author of Food and the City: Urban Agriculture and the New Food Revolution. www.foodgirl.ca
Registration ($750) is open to writers of all levels, but the group is small enough to ensure that writers get quality, personalized professional advice on their career and writing.