From page to stage…
World premiere alert. Jane Austen's Persuasion opens at the San Jose Stage (The Stage) this weekend, marking the first time the production has even been adapted (local Bay Area playwright Jennifer Le Blanc) for theater.
Persuasion was Jane Austen's last finished novel, of only six total, and she is considered the greatest of English women novelists. There are numerous contemporary movies based upon her novels, and she has become a book club staple.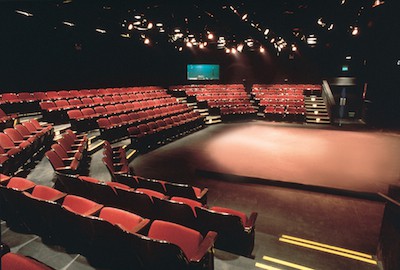 "Miss Austen directed her pen to give voice to a woman finding strength to be persuaded by her own heart. Her final novel is said to be a 'Present to herself,'" said artistic director Randall King. "The Stage was founded upon the mission of new works and local talent, and now The Stage offers the gift of Persuasion to the Bay area."
Austen's novel was first published posthumously by her family, along with Northanger Abbey, in December 1817. While the characters reflect Austen's own maturity, the book is filled with satire and is perceptive of people and their relationships, especially love.
"Persuasion is one of Austen's lesser-known novels, and the characters are old, more mature and have known heartache," says Jennifer Le Blanc, the author of this world premiere and Bay Area native. She adds that she was drawn to this works because the main character Anne has "developed her own voice." Ms. Le Blanc continues, "I admire Anne greatly; she is selfless, intelligent, practical and a strong woman to have around in a crisis."
This is the twelfth world premiere presented by San Jose Stage Company.
Persuasion

San Jose Stage

By Jane Austen
Adapted by Jennifer Le Blanc

Previews: Begin April 3
Opens: April 6