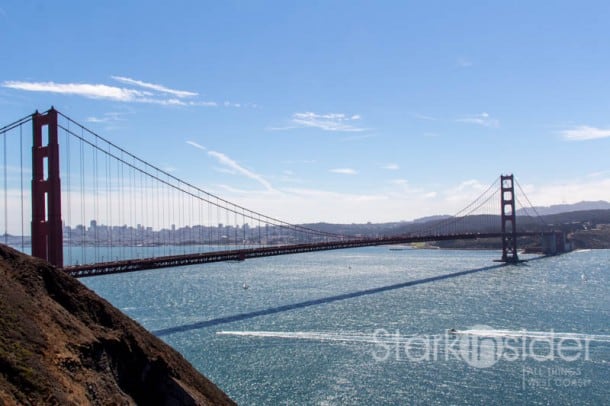 According to a travel report today, San Francisco is among the top 5 most desired or most searched destinations. The data comes from Sojern who released their Q1 travel report. Based on 400 million "traveler intent data points" the report also reveals who and why people are traveling, and also other interesting tidbits such as the average length of a trip.
Keep spreadin' the news.
Though SF placed in the top five, it was New York City that still captures the hearts of the most number of travelers. In fact, a Sojern rep tells us, twice as many travelers visited NYC in Q1 2013 than second most visited city, Phoenix.
Not surprisingly, with all of its theme parks and attractions, Florida was the favorite destination among families.
Other interesting facts of note for those that follow the business or want to tune their Jeopardy skills:
— 43.2% of travel in Q1 2013 was for fun (leisure), while a whopping 56.8% took place for business purposes (up 4% from the same time period last year).
— Almost 95% of travelers flew coach in Q1 2013, while just under 5% flew first class.
— Most travelers book airline tickets more than 30 days in advance (23%). Of those traveling 'last minute', most booked 3-7 days in advance (22%). Only 3% of travelers booked airline tickets the same day they flew.
And trips are generally short:
—  Most travelers stayed at their destination for 3-5 days (38.81%), while 25.67% stayed only a day or two.
For those who prefer to be visually stimulated here's the infographic: