San Jose turns funky blue this week as everybody's favorite avant garde musical troupe comes to town.
Blue Man Group at the San Jose Center for the Performing Arts is one of several shows that should be on your radar this week. Welcome to the Stark Theater Wire for the first week of April 2013 – no joking, the San Francisco Bay Area is a hotbed for topnotch theater, killer concerts, and performance art. We go around the horn, and give you a calendar snapshot of where the cool kids are headed over the next few weeks.
In addition to BMG, also opening around the peninsula: The Happy Ones at Magic Theatre in San Francisco, Being Earnest at TheatreWorks in Mountain View, and The Arsonists at Aurora Theatre in Berkeley.
From San Francisco to Palo Alto, and Berkeley to San Jose, Team Stark will once again be on location to bring you the latest culture news, videos, and reviews. Don't say we didn't warn you, as we like to say, "We're twice as fun… but only half as smart."
Let the show begin…
Blue Man Group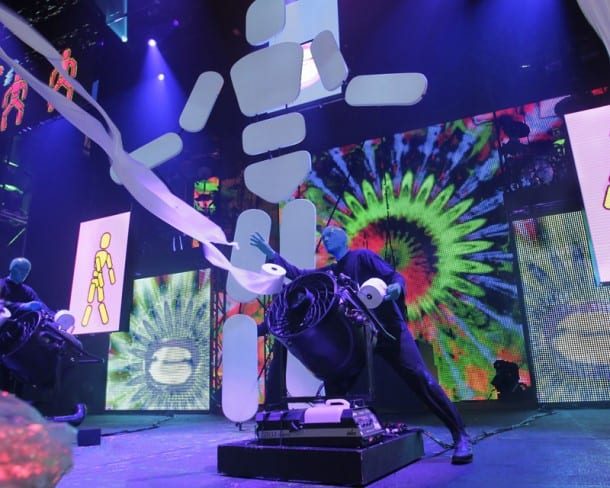 Broadway San Jose
Performances: April 2-7
"Although it is impossible to describe, people of all ages agree that Blue Man Group is an intensely exciting and wildly outrageous show that leaves the entire audience in a blissful, euphoric state. With no spoken language, Blue Man Group is perfect for people of all ages, languages, and cultures. Blue Man Group is now on the road for its first U.S. theatrical tour.
WATCH: Blue Man Group 'Sizzle'
The Happy Ones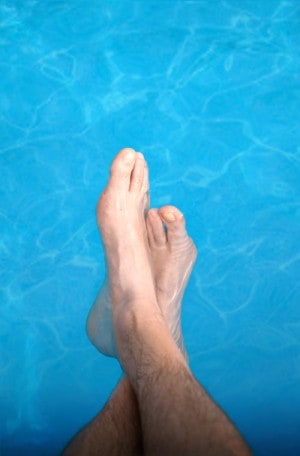 Magic Theatre, San Francisco
Opens: April 3
"Julie Marie Myatt returns to Magic (The Sex Habits of American Women in Magic's 2003-4 season). Orange County, California in 1975 is the happiest place on earth for appliance store owner Walter Wells. But when his world is suddenly turned upside down, Walter must struggle to navigate grief, wrestle with forgiveness, and rediscover the power of friendship in this uplifting story about new beginnings."
Being Earnest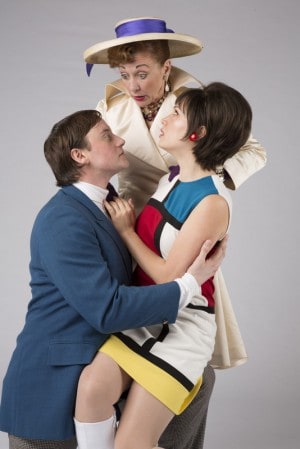 TheatreWorks, Mountain View
Opens: April 6
"London,1965. The sounds. The colors. Skirts are getting shorter, hair is growing longer, and times are changing faster than ever. This romantic pop musical moves Wilde's comic masterpiece The Importance of Being Earnest to a Carnaby Street flat, where mod music and morality inspire young love, but outrage Lady Bracknell, the keeper of tradition's flame. From the author of TheatreWorks' hits Emma,Daddy Long Legs, and Broadway's Jane Eyre."
The Arsonists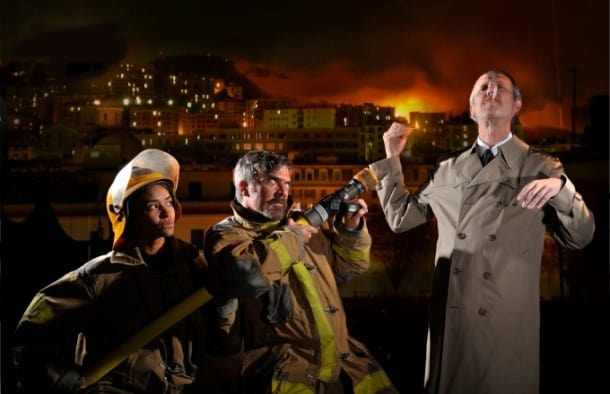 Aurora Theatre, Berkeley
Opens: April 11
"Fires are becoming something of a problem, popping up all over town, but Mr. Biedermann has it all under control. A respected member of the community, he tries to live a life of blameless middle-class decency. It is this sense of bourgeois propriety that renders Biedermann defenseless when two strangers finesse their way into his home and settle in. But when they start filling his attic with petrol drums, will he help them light the fuse? Award-winning Bay Area auteur Mark Jackson (Salomania, Metamorphosis) returns to Aurora to direct British playwright Alistair Beaton's rousing new interpretation of Max Frisch's 1958 classic. Inspired by the Communist takeover of Czechoslovakia in 1948, this absurdist allegory satirizes the way in which people can be manipulated into accommodating their own destruction."