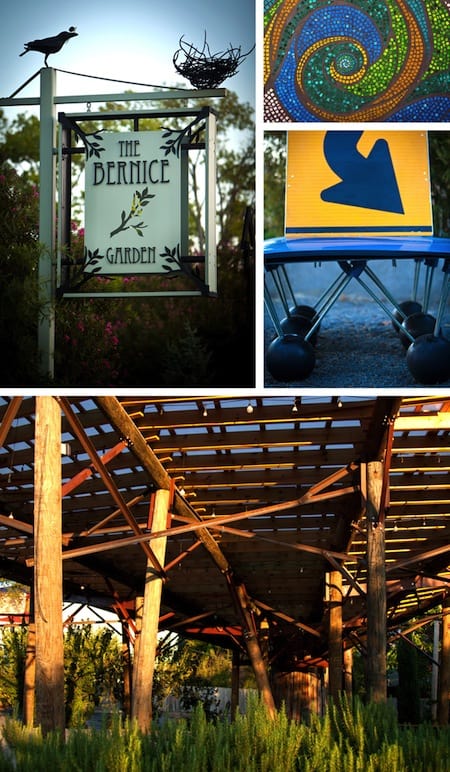 When you visit the burgeoning SoMa district in Little Rock, Arkansas you can sit a spell at The Bernice Garden (privately-owned by artist/collector/building restorer, Anita Davis, which she has generously donated for use as a neighborhood gathering spot) while enjoying the whimsical art installations, sculptures and mosaics created by a variety of local artists.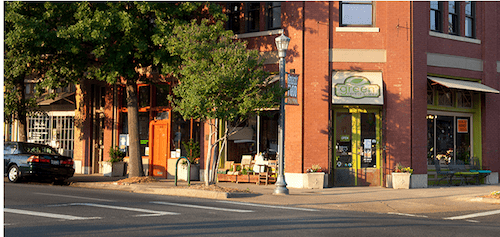 You can enjoy an innovative farm-to-table meal at The Root Café, grab a cuppa and sweetie at the stalwart Community Bakery (they've been supplying the locals with tempting pastries for over 60 years), or stop in to Boulevard Bread and pick up a hot, grainy loaf of bread, some imported cheese and charcuterie and you're ready for a garden picnic.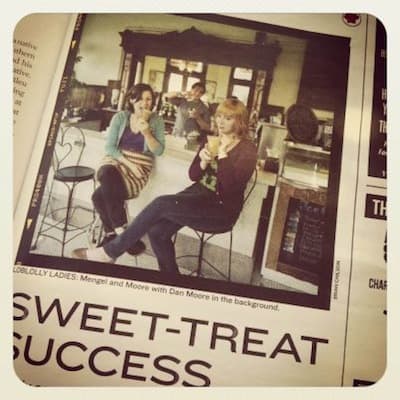 Afterwards, you can shop at The Green Corner Store, Arkansas' first Eco Lifestyle store, which offers a variety of fun, quality, green goods. After you stock up on enough unique birthday presents to carry you through the year (although it might be a little hard to wrap the Sun Oven) you can treat yourself to a hand-rolled waffle cone, phosphate soda, or a killer sundae at the gorgeous, old-fashioned Soda Fountain featuring Loblolly's handcrafted, small batch ice cream. Once you try a scoop of their Salted Caramel Goat's Milk ice cream you'll wonder how you ever became a chocoholic.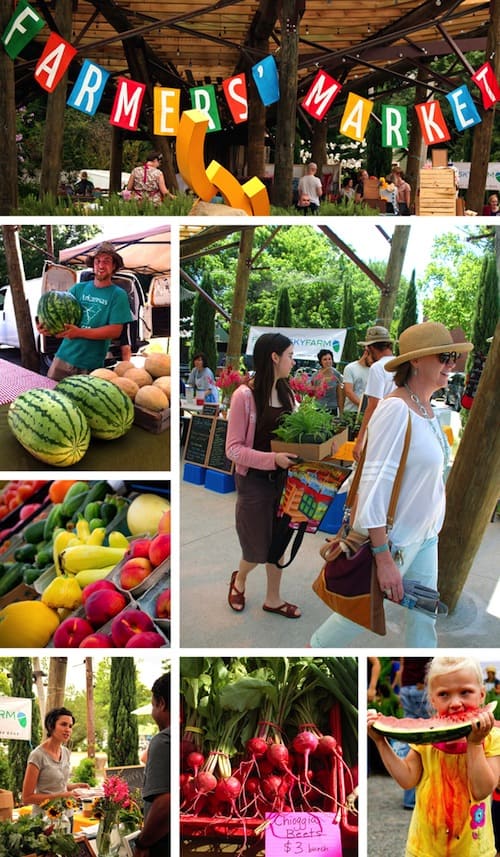 Sunday's you can join the friendly locals doing their weekly shopping for sustainably-raised fruit, vegetables, herbs, nuts, flowers and cheeses at the lively Bernice Garden Farmers Market. Any southern food lover, worth their weight in grits, will want to check the website for the exact date of this year's Arkansas Cornbread Festival, held on SoMa's main street (the date isn't not up but it's usually in early November) where crowds swarm to taste, judge or enter the competition for the best sweet, traditional or non-trad versions of cornbread. Do you have what it takes to wrest the trophy away from last year's winner: Big Daddy's Hotwater Cornbread?
South on Main
But the groundbreaking (as in really, really, BIG) news is that by the time you read this The Oxford American's new restaurant/cultural center, South on Main, should be open. When I visited there, last week, they were just putting on the finishing touches on the space and all I can say is, "If we had a South on Main in San Francisco's Soma district, I'd throw away my TV and camp out there every night."
I spoke briefly to Warwick Sabin, the publisher of The Oxford American (a literary magazine on Southern culture, often referred to as the "Southern New Yorker") who could not be more excited about this project which he hopes will catapult the image of The Oxford American as much more than just a magazine. South on Main was made possible in part, due to a significant grant from ArtPlace.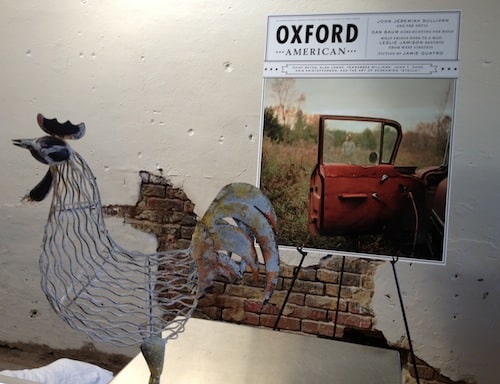 "The Oxford American is transforming its new buildings in Little Rock's burgeoning South Main Street (SOMA) district into a home for diverse arts programming where people can experience the variety of culture that its award-winning magazine has documented since 1992. The space will include a restaurant that will present the full breadth and depth of southern culinary culture. Accompanying the food will be nightly cultural programming that will feature the best of Southern arts and culture across a variety of formats including literature, music, film, art, drama and food. The Oxford American will use its own connections and expertise to create national-caliber programs featuring famous and notable artistic personalities, but these high-level programs will be interspersed on a day-to-day basis with the community-oriented programming developed through partnerships with local organizations and institutions. The Oxford American will also outfit this space with recording (audio and video) equipment that will allow all of the programming to be live-streamed over the organization's website as well as recorded for podcasts, videos and other presentations. As a result, the programming will be viewed and appreciated by people all over the world."
I'm thinking it translates to watching "To Kill a Mockingbird" while eating greaseless fried chicken on top of a mess of black beans and rice, while having a "Best of Tennessee Williams" reading beforehand, with a crazy fiddling banjo contest, after which we're handed a bag of pralines to take home…but that's just me.
New Purse Museum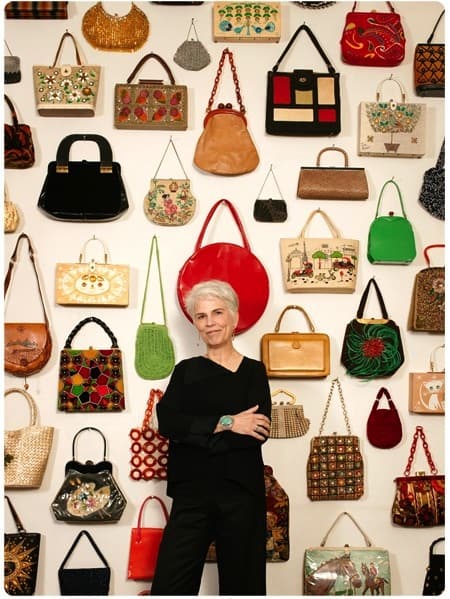 Back to Anita Davis. This dynamo will soon be opening a new Purse Museum next door to The Root, because after all, what kind of neighborhood revitalization would you have without one? One of her favorite items to collect over the years was vintage handbags-as well as the bits and pieces women have put in them. Many pieces from her collection (of over 2000 items including eye-opening photos of handbag-carrying women over the last century) have been touring museums throughout the country.