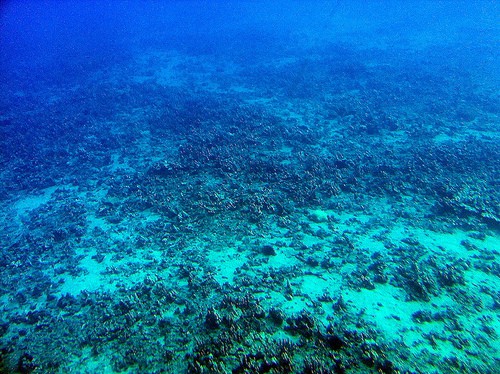 This might be one of the more bizarre and interesting things to hit the Stark Insider inbox over the past few weeks – wine, theater, and tech news included.
We just received word that Mira Winery, based in Napa Valley and launched in August 2012, is going to experiment with aging wine in the ocean. Divers have placed four cases of 2009 Cabernet Sauvignon in specially designed cages in Charleston Harbor (South Carolina).
This will put Mira in the unique position to uniquely claim — for better or worse — that it's the first American winery to age wine in the ocean.
Mira will leave the wine bottles at the harbor for three months (starting next week). According to the email, "The objective is to understand the difference between wine aged on the ocean floor versus wine aged in the warehouse."
"We will make an initial drop to test a process which we plan to expand on in both quantity and time going forward," said Mira Winery President Jim Dyke. "Making history in Charleston Harbor is not new, but certainly a first for a Napa Valley Winery."
Several European wineries have experimented with aging and storing wine in the ocean, though Mira's project is the first in the United States. Over generations, explorers have recovered wine from sunken ships and declared the wine to be enhanced by the underwater elements, such as its movements.
"The ocean has similar ideal elements that impact aging – temperature, pressure, humidity, pressure motion, light — or lack thereof — and oxygen," said Gustavo Gonzalez, Mira Winery Winemaker. "Is there something just as impactful and interesting in aquaoir as there is about terroir? We are going to try and find out."
After three months, management says the wine will be tested and tasted by local sommeliers in comparison to the same vintage that has been stored in similar conditions above ground. "Control factors going forward include how long after bottling it is submerged, as well as how long it spends underwater."
Publicity stunt for a new winery that is trying to generate buzz or well-thought through test in the name of science and the advancement of winemaking?
We're not entirely sure – though if we were placing bets, we'd guess we're not likely to see the results in the Smithsonian or celebrated with a busk in the Napa Valley Vintners Hall of Fame. Still, no risk, no reward.