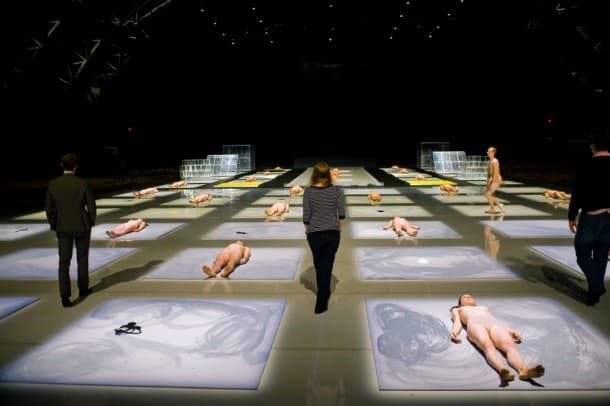 Yerba Center for the Arts (YBCA) has announced it will host the west coast premiere of the Shen Wei performance Undivided Divided in San Francisco next month.
Best known for his stunning choreography of the Opening Ceremonies of the 2008 Beijing Olympics where he synchronized 16,000 performers in the Bird's Nest stadium, Shen Wei was a founding member of the Guangdong Modern Dance Company, China's first contemporary dance company. He has been widely celebrated for his sophisticated choreography, breathtakingly powerful cross-cultural performances and gorgeous visual imagery and was hailed by the Washington Post as "one of the great artists of our time."
The company's newest piece, Undivided Divided, is an extraordinary performance installation comprised of a grid divided into 36 squares, inhabited by 18 dancers. Audience members are invited to stroll amongst moving "displays" of painted dancers, projected videos and sculptural installations, as they experience the work of this brilliant artist with unprecedented intimacy. Set to an original score by Sō Percussion and concrete sound design by Lawson White, the multimedia work envelopes the audience, not only through its spatial design, but also via multi-track sound creating a spectacular new type of immersive interaction between audience and performer.
WATCH CLIP: Undivided Divided by Shen Wei
"I am forever fascinated by what the brain knows and what it may not be aware of," says Shen Wei. "Because of this fascination, I have found endless parallels between the tangible world and our impalpable surroundings."
The performances at YBCA will mark the first time that Undivided Divided has been seen on the West Coast, and this is also the only West Coast run, making for an exceptional opportunity for audiences to see this highly acclaimed work.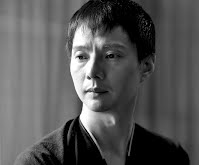 Internationally recognized for the breadth and scope of his artistic vision, Shen Wei is a prolific choreographer and stage director, set, costume, lighting and make-up designer, painter and filmmaker. Admiration for his talent has earned Shen Wei numerous commissions and awards, including a MacArthur "Genius" Fellowship, the U.S. Artists Fellow award, the John Simon Guggenheim Fellowship, a Nijinsky Award, Australia's Helpmann Award for Best Ballet or Dance Work, and two recognitions from the New York Times for creation of one of the year's best dance performances.
Born in Hunan, China, Shen Wei studied Chinese opera from the age of nine. In 1991, he became a founding dancer and choreographer of the Guangdong Modern Dance Company, the first modern dance company in China. In 1995, he received a scholarship from Nikolais/Louis Dance Lab and moved to New York City. In July 2001, he formed Shen Wei Dance Arts with performances of Near the Terrace at the American Dance Festival.