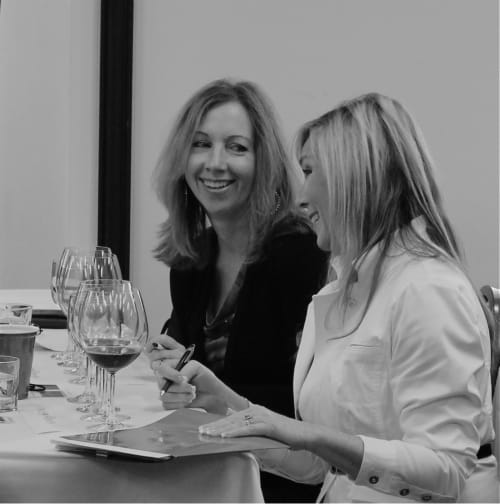 If you love Pinot then you're really going to love the Pinot Noir Shootout and Summit.
Focused exclusively on one of the most cherished of varietals, the event, now in its sixteenth year, takes place at the Golden Gate National Recreation Area (Herbst at the Presidio).
According to organizers, attendees will be able to taste "cutting edge wines of small producers willing to reach for the stars."
Last year over 460 Pinots were on offer, and judged in a blind wine tasting.
Attendees will pit their palates against the expert judging panel at the 'Pinot Noir Showdown,' attend two Pinot Noir workshops and indulge in wines and tasty morsels at the grand awards tasting and ceremony.
The adventure begins at 12:30 on Saturday, March 16th at Herbst at the Presidio with two Pinot Noir workshops, moves to the Pinot Noir showdown, and concludes with the 'Shootout Grand Awards Tasting & Ceremony.' Winners will be announced and awards conferred from 6:00–8:30PM.
11th Annual Pinot Noir Summit

Saturday, March 16, 2013
Herbst at the Presidio
Golden Gate National Recreation Area


12:30 – 1:45 PM

Pinot Noir: The Wine That Speaks Loudest from the Vineyard – Top winemakers from four premier cool climate growing regions will discuss and share their personal insights into the wonderful capacity of Pinot Noir to reflect the unique characteristics of site and growing environment. Each winemaker will present and taste his personal choice of a single Pinot Noir that best demonstrates and defines the unique characteristics of site specifics and growing environment as reflected through that particular wine.

Moderator: John Drady, Founder, Sonoma Coast Vineyards
Eugenia Keegan, Acting General Manager, The Four Graces Winery
John Clark, Winemaker, Brophy Clark Cellars
Francis Mahoney, Founder, Mahoney Vineyards

1:45 PM – 3:00PM

Winemakers to Watch will feature four talented and relatively young winemakers who you may not know but should. The winemakers will answer roundtable questions and share a wine that demonstrates his or her style and philosophy of winemaking.

Moderator: Fred Swan, CS, DWS, CWAS: NorCal Wine
Panel: Csaba Szakal, Owner/Winemaker, En Garde Winery
Alan Dewitt, Winemaker, Guglielmo Winery
Michael Zardo, Winemaker, Ten Acre Winery
Matt Hughes, Winemaker, Six Sigma Ranch


3:00-5:30 PM

Pinot Noir Showdown ~ A Blind Tasting. A distinctly different format and atmosphere from other wine-tasting events, attendees blind taste and judge 40 of the top wines. Male and female votes are tallied separately and announced at the Grand Awards Ceremony.