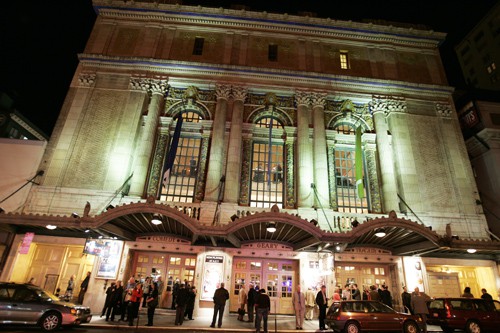 The American Conservatory Theater (A.C.T.) team in San Francisco knows how to keep us on the edges of our seats. Once again, they've found a way to keep us wanting more.
Artistic Director Carey Perloff announced four of the seven shows that will comprise the lineup of the company's 47th season, including a high-spirited musical, a seductive and sexy cat-and-mouse comedy, a newly adapted Chinese classic starring stage and screen star BD Wong, and a masterwork from acclaimed playwright George Bernard Shaw.
A.C.T.'s 2013–14 season begins with the West Coast premiere of Tony Award–winning director Frank Galati's triumphant new staging of the musical 1776. In the spirit of the remarkable national political debates spurred on by the acclaimed film Lincoln comes a vivid musical look at the riveting events that rocked Congress more than 230 years ago as our founding fathers wrestled with infighting, held heated debates, and negotiated compromises while drafting the Declaration of Independence.
That's followed by the sexy new comedy Venus in Fur, the captivating work from theatrical mastermind David Ives that recently electrified (and titillated) Broadway audiences.
Next up is The Orphan of Zhao, James Fenton's reinvention of a classic Chinese legend that has its roots back in the fourth century BCE.
And the fourth show announced is George Bernard Shaw's political comedy Major Barbara, an intriguing tangle of religion and business.
Says Perloff in the release which just hit our inbox, "We've got a great deal more in the pipeline to announce shortly, including the return of some of A.C.T.'s most beloved actors, but we were so excited about these titles that we couldn't wait to start spreading the word. Stay tuned for more!"
One other show we can confirm will hit the A.C.T. stage is the Bay Area favorite holiday tradition, the Charles Dickens classic A Christmas Carol, adapted by Paul Walsh and Carey Perloff.
When we hear about the remaining three shows we'll be sure to pass on the news!