Stark Insider's top foodie pick for this weekend is the Napa Truffle Festival.
The festival takes place Saturday through Monday and features truffle tastings, seminars and presentations, truffle dogs in action, Michelin Star chefs and at least one or two adventurous forays out into the truffle fields of Napa.
Westin Verasa, located in the city of Napa, hosts with a special winemaker dinner at Chef Ken Frank's La Toque scheduled for Saturday evening (see these scrumptious photos of truffle dishes for a preview of what to expect).
A portion of the proceeds will go to support the Napa Valley Food Bank / CAN-V.
This year's keynote speaker is Colman Andrews, an internationally renowned food writer and editor, award-winning cookbook author, and the editorial director of the new culinary "megasite" The Daily Meal.
ALSO: Lustworthy: 13 Michelin Star Truffle Dinner
"Truffles have managed to come out of the ground and into the American culinary mainstream without losing their mystique or their earthy appeal," says Andrews. "Further proof that they are a unique, irreplaceable culinary treasure."
One of the more interesting aspects of the festival is the discussion about land use. Is it practical and financially viable to allocate property in the Napa Valley (or other nearby regions) to the potentially lucrative business of truffles? Or is it worth the risk given that the region is first and foremost known as a producer of great wines?
Michelin star chefs participating this year include Nicola (Nico) Chessa, Executive Chef Valentino Restaurant (Santa Monica), Marco Gubbiotti, Executive Chef La Bastiglia (Spello, Italy), Michael Tusk, Executive Chef and Owner Quince (San Francisco), and, of course, Ken Frank, Executive Chef and Owner La Toque (Napa).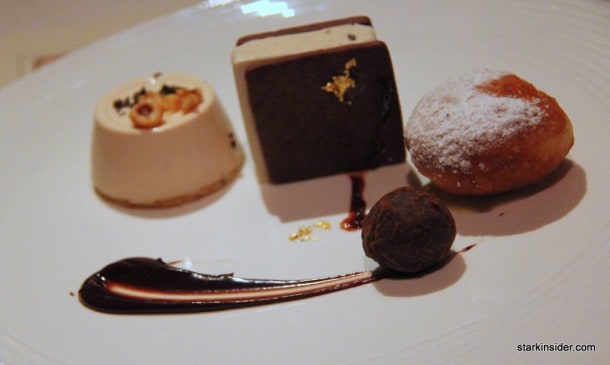 From what we can tell, several of the events are sold out, but some tickets are still available – check here for details.
Team Stark hopes to see you there!
Be sure to watch these Stark Insider TV segments for a taste of what's to come at this year's Napa Truffle Festival:
Chef David Kinch (Manresa) Talks Truffles
Truffle Adventure in Napa with A&E's Doug Duda
Chef Ken Frank (La Toque) Interview