Organizers just told us that a limited number of tickets will go on sale tomorrow for the Passport to Dry Creek Valley event. The annual celebration is Dry Creek's most popular event and is attended by nearly 6,000 people each year.
Dry Creek Valley, located in the heart of beautiful Sonoma Country, is one of our favorite wine country destinations.
If you've never been to this Sonoma AVA you'll discover beautiful vistas, a relaxed vibe, and 50 family-owned wineries nestled amongst rolling hills and vineyards, with a small two lane road circling Dry Creek.
Clinton Stark toured the area last year and wrote several Dry Creek Valley features on things to see and do:
"There's welcome quiet, and beauty; not a franchise in sight. No Starbucks. No Home Depot. No Fry's. What on earth is a guy to do? Taste wine, talk wine, taste wine."
ALSO SEE: Wine as User Experience – Tales from Dry Creek Valley
If you go: Consider staying in Healdsburg, a quaint, upscale town just a short drive south of the Dry Creek Valley. You'll find art galleries, unique shops, tasting rooms and a charming center square. Also, Healsdburg is home to Michelin-star restaurant Cyrus, a popular dining destination in its own right.
The Dry Creek General Store is an iconic destination with locals and tourists alike stopping in: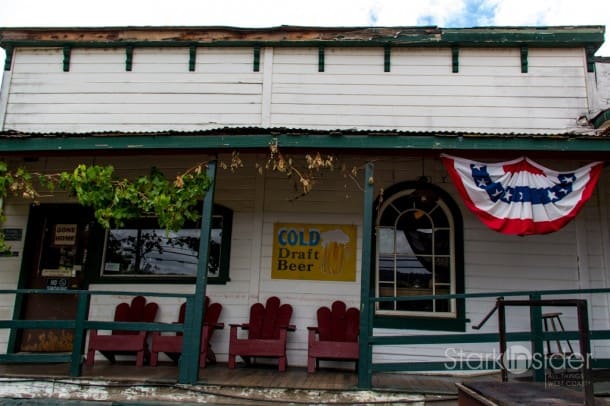 The real star attractions are the wines of course. With so many to choose from be sure to stay long enough to visit your favorite tasting rooms, and barrel rooms. Just some of the wineries you'll find here include De La Montanya, Ferrari Carano, Frick, Göpfrich, Lambert Bridge, Michel-Schlumberger, Papapietro Perry, Quivira, Seghesio and Trattore (profile of Tim Bucher and Trattore).
24th Annual Passport to Dry Creek Valley

Saturday & Sunday, April 27 & 28

WHERE: Dry Creek Valley in Northern Sonoma County, anchored by the town of Healdsburg; 60 minutes north of San Francisco off Route 101

COST: $120 each for Two-Day Passport; $70 each for Sunday Only

www.wdcv.com