This just in from Robert Mondavi Winery, and of potential interest to those who enjoy their Napa wine with a dash of art…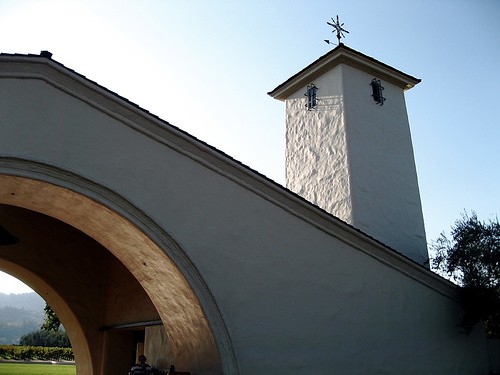 The latest chapter in the winery's long history with the arts begins January 11 with the opening of Ancient Textures and Sacred Landscapes, a fine-art photography exhibit by acclaimed Napa Valley photographer Teri Sandison. The photograph exhibit — featuring 25 images — will be on display through March 6, 2013 in the Vineyard Room at Robert Mondavi Winery in Oakville.
The series explores the ways humans have found their place within the natural world, particularly throughout Asia. With a focus on highlighting the effect nature has had on ancient sacred sites, the photography captures how sacred architecture weathers time and the environment as well as how the structures become integrated into the environment. With the exhibit, Sandison explores the compositional tension of time and spatial irregularities as expressed by the triptych format.
ALSO SEE: A New History of Wine (Interview)
"With the triptych format, I find the resulting photographs to be richer and less predictable," noted Sandison. "The three related images capture the inevitability of imminent change, which is inherent in nature and in all existence. I'm delighted to be able to show this exhibit at Robert Mondavi Winery."
Sandison has had a life-long passion for Asian aesthetics, and she continues to travel to sacred sites worldwide to pursue her artistic interests. She has studios in St. Helena and Napa, which have received attention from many authors, editors and publishers from across the United States. Sandison currently lives in Napa Valley with her husband, chef and cooking teacher Hugh Carpenter.