Travel writer extraordinaire Janice Nieder shares some tips and secrets for those looking to explore the "Cream City," or, as Janice discovers, the "City of Creativity." Find out where to stay, dine, tour. Plus, did you know that Milwaukee ranks as one of the top cities in the country for per capita donations for the arts?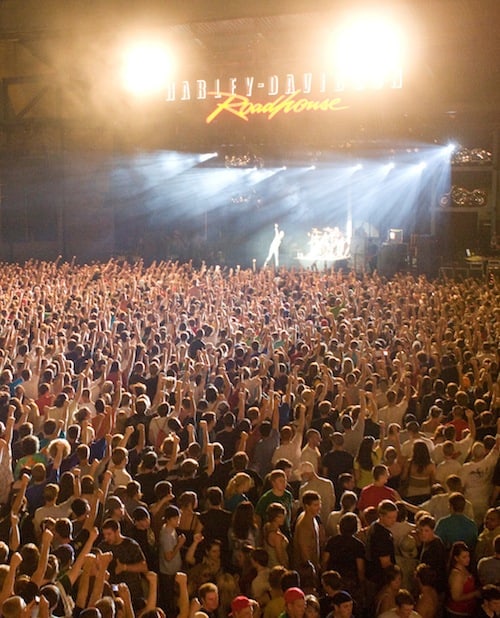 Milwaukeeans want to set the record straight. Yes, they love their outdoor festivals, which probably began with the Algonquian Indians who named the area: Millioki, which means "gathering place by the waters". Hardly a week goes by without some hoopla, which might be their Irish Fest, Polish Fest, Pride Fest, Oktoberfest, etc.etc.etc. or the granddaddy of them all, Summerfest- the "World's Largest Music Festival" featuring over 700 entertainers on 11 stages during its annual 11-day run. They are immensely proud of their melting-pot heritage (hence great ethnic grub is readily available) as well as their new Riverwalk and iconic addition to the Art Museum.
This brings us to the little known fact that Milwaukee ranks as one of the top cities in the country for per capita donations for the arts. The results of this generosity is a world-class symphony, ballet, opera, as well as many theater venues, which include the First Stage Children's Theater, the highly regarded Milwaukee Rep (known for off-beat yet compelling theatrical productions) and the gorgeously restored Pabst theater.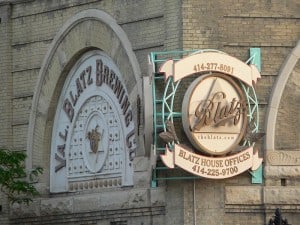 Milwaukee is also architecturally unique. Not only because of the golden "Cream City" brick made from local clay and used in many of the old buildings but also because, unlike many cities, they managed to create a happy marriage of preservation and progress with exciting re-purposing of historic old buildings and carefully planned revitalization projects.
The rapid development of hip, indie hotels, breweries, farm-to-table eateries, eclectic theaters and galleries all testify that Milwaukee residents are smart, hard-working, brimming with creativity and incredibly entrepreneurial. As a matter of fact, about the only thing small-town about Milwaukee is that they've managed to hang on to their mid-western strong family values and genuine niceness.
I recently returned from a surprisingly fabulous girlfriend getaway trip there, joined by my NYC big sis. When I invited her to join me she exclaimed, "Why would I want to visit Milwaukee? Isn't that where Laverne & Shirley lived? Have you ever heard me say I'd really like more beer, brats and ballgames?"
A couple of days later she sure was singing another tune about this all to often-overlooked city. Here are just a few of her faves to get you started:
Salivate: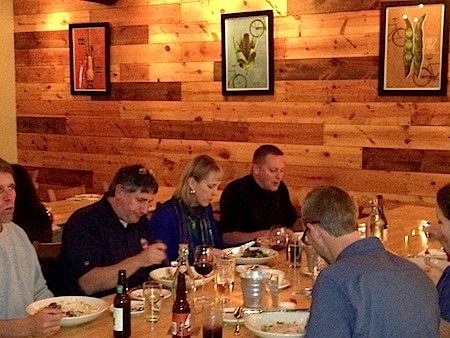 Braise – is the simmering embodiment of locally sourced food. Chef/Owner Dave Swanson limits the number of footsteps to directly connect eaters to farm fresh food via his restaurant, cooking classes, special culinary events and home delivery program. This warm, community-supported restaurant is a primo example of Milwaukee's love of repurposing, since they combined a 1907 cream-city brick building with the old bowling alley next door, keeping many of the original hardwood bowling lanes and tin ceiling. Everything is homemade from jam to bread to delish desserts so you're almost guaranteed a strike no matter what you order.
Luckily small plates rule here because the menu is so seductive that you'll want to order everything. I can still taste the savory-sweet blend of flavors in the Carrot-Ginger soup with Black Pepper Quark and Maple syrup.
Tip:

If the Cranberry-Raisin Streusel tart with Brown Sugar Ice Cream is still on the menu, reserve one the minute you are seated.
Hinterland Erie Street Gastropub – offers fresh and local cuisine innovatively prepared. Whether you're heading there because of all the buzz (and rightly so) about Executive Chef DanVan Rite's third James Beard nomination, or to try their award-winning artisanal beers or because you're tired of the same ol' same ol' food and eager to sample some innovative innards, you are in for a truly memorable meal. The menu changes daily in order to bring you Van Rite's latest fish, game, and foraging finds and features an uncommon line-up of offal such as a Crispy Veal Brains anointed with n'duja aioli or heading a little lower south, Veal Testes with peperonata.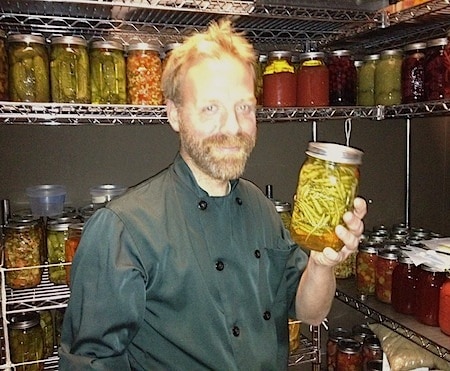 Tip: if they are not too busy ask take a peek in Van Rite's canning pantry which is chock full of jewel-like jars of preserved fruits, veggies, roots, chutneys, etc.
Tip: Don't miss Milwaukee's traditional Friday night fish fry. The basic menu includes cole slaw, rye bread, potato pancakes and fried fish, but many restaurants add their own creative spin. For example, Lake Front Brewery throws in a crazy fun Polka party to help burn off the calories.
Sip:
Great Lakes Distillery has a killer new tasting room where you can sniff, swirl and sip their small batch handcrafted distilled spirits in cool comfort. You can take the fascinating, complimentary 45 minute tour, where you'll see how they make their award winning spirits following old-world methods or head straight to the tasting bar where for $5 buys you a flight of five products to try before moving on to some of the specialty cocktails created by their crack team of mixologists.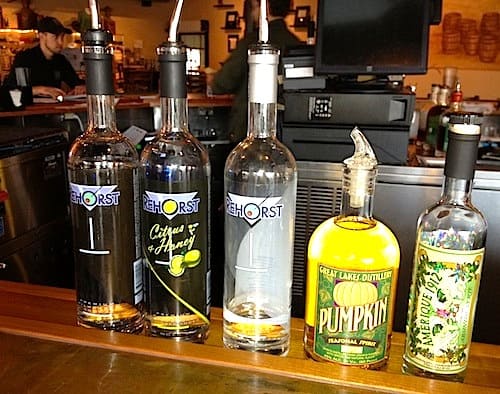 Tip: The Rehorst Premium Milwaukee Gin (a double-gold medal winner–perhaps because they use local ginseng and (who knew?) Wisconsin is the ginseng capital of the world!) with homemade tonic will have you totally rethinking gin cocktails.
Lakefront Brewery– the brew-loving Klisch brothers founded this inventive microbrewery in 1987 specializing in beers crafted in the tradition of early Milwaukee brewers. I don't know if the brothers are A.D.D. or what but I love the fact that they realize how short most peoples attention span is so instead of making you wait until the end of the tour before sampling, they encourage tasting throughout the fun-filled & educational tour.
Tip: No man left behind here since they began brewing their popular New Grist, an award winning gluten free beer.
See: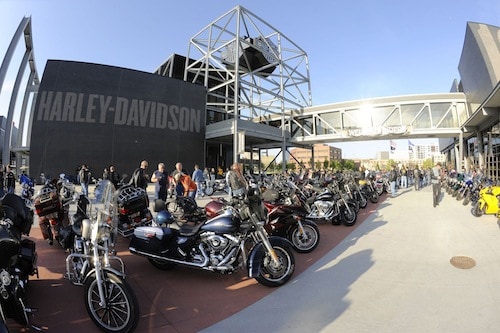 Harley-Davidson Museum
It took over 100 years of planning to give birth to this baby-the world's only Harley-Davidson museum. Even if you're not a proud H.D. papa, you'll still be in hog heaven exploring this beautifully laid out museum complex, starting with the riveting chronological development of over 450 bikes, including everything from the famous Serial Number One from 1903 to Elvis Presley's 1956 K model.  The museum hosts an exciting roster of changing special exhibits such as their ode to the iconic BLJ: "Worn to be Wild: The Black Leather Jacket".
Tip: Harley-Davidson's 110th anniversary is coming up next year which the museum will honor all year starting with one big bad- @ss celebration during Labor Day weekend when they will unveil the 2013 Harley-Davidson line-up.
Milwaukee Art Museum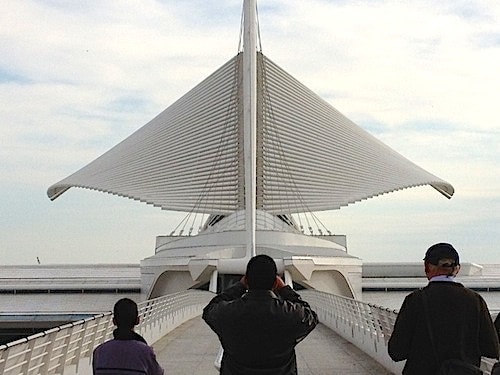 This unique "winged" building, which appears poised for flight over Lake Michigan, was designed by superstar architect, Santiago Calatrava. It's home to an equally impressive collection of artworks ranging from European masters, American art after 1960, folk art, exceptional Haitian art and one of the largest collections of work by Milwaukee native, Georgia O'Keefe. Currently one view is a Rembrandt, Van Dyck and Gainesborough exhibit.
Tip: The wings (with a span larger than a Boeing 747) rise daily at 10:00 a.m., lower at 5:00 and do a friendly "flap" at noon…a real crowd pleaser, so time your visit around whichever strikes your fancy.
Historic Third Ward
Art collectors and fashionistas will be drawn to this revitalized, turn-of-the-century warehouse area, filled with fabulous art galleries and workshops, upscale boutiques, great antique stores, and lots of hip nightlife/restaurant choices.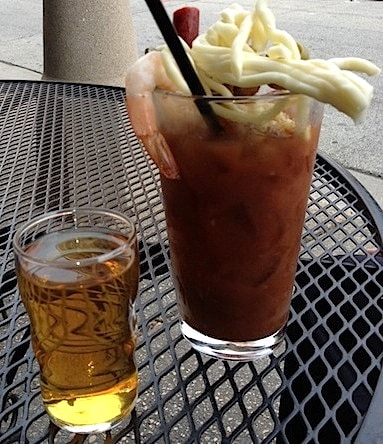 Tip: Take a bloody break at The Wicked Hop for the world's jazziest Bloody Mary; garnished with string cheese, a beef stick, a shrimp, olive and lemon lime wedges and even a small chaser.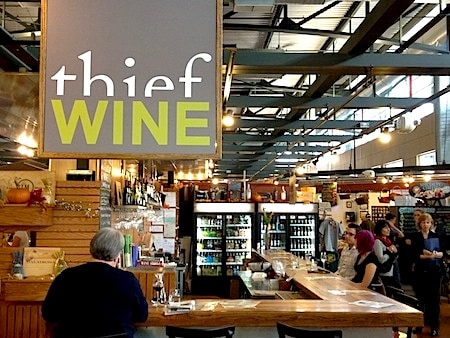 – For a more substantial bite, visit the nearby Milwaukee Public Market that works hard to preserve Wisconsin's culinary heritage. Nibble your way through the aisles of vendors offering the finest artisanal and ethnic products from craft beer to handmade Bavarian sausages to a wide selections of award winning cheeses from the dairy states, topped off with a rich frozen custard from Kehr's Candy.
Tip: To have a full-fledged meal join the line at St. Paul Fish Company for the $13.95 Live Maine Lobster Dinners.
After you're refreshed head down E. Buffalo to the Marshall Building, a century old warehouse that now sports over 20 way cool art studios/galleries. Search out the Reginald Baylor Studio for an inspiring chat with Baylor, a truck driver turned artist, who was chosen three years ago to be the first Artist-in-Residence at The Pfister Hotel. (More about this later.)
Stretch your legs:
– Join a walking tour by Historic Milwaukee to hear fascinating tales about Milwaukee's melting-pot background.  Choose from an impressive assortment of walks led by dedicated volunteers, including "Downtown thru the Eras" or the architecture of the "North Point Mansions".
-If, like me, you can best appreciate history when it's accompanied by pizza, then check out Milwaukee Food Tours to get a real taste of the city. We had a blast (and actually learned a lot, too) joining the knowledgeable and wildly enthusiastic owner, Theresa Nemetz, for a walking tour of bohemian Brady Street, lined with ethnic restos and old-world Italian grocery stores. It was great fun meeting the owners, and hearing the back -stories of how they got started while nibbling on cracker thin pizza at Zaffiro's , authentic cannoli at Sciortino's Bakery,  and assorted homemade Italian sausage at Glorioso's Italian Grocery, among other tasty tidbits.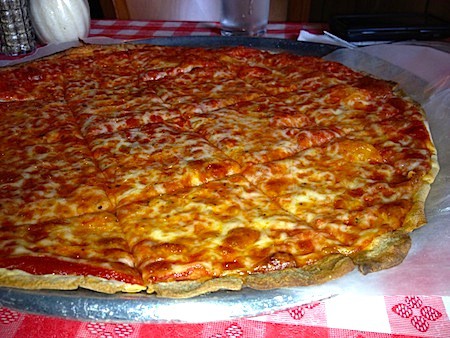 Tip: Theresa told us that while girlfriends love their progressive Bloody Mary Brunch the guys go nuts over the Beer Brats and Bowling tour.
-If you'd rather explore on your own, hit Downtown's newish two-mile long Riverwalk, which meanders along the Milwaukee River. The ironwood walkway is liberally sprinkled with trendy eateries -many with outdoor patios, bars, and boutique all decked out with public art and colorful signage.
Sleep:
At first glance the dramatic appearance of the Iron Horse Hotel, in the Fifth Ward near the Harley Museum, makes you think it's going to be too-cool-for-school, but it manages to stop just short and surprise you by being all about warm, friendly hospitality and cozy comfort. This trendy 102 room boutique hotel somehow manages to combine an industrial chic, bad-boy biker vibe complete with iron chandeliers fashioned from motorcycle gears, 300-year-old pine ceiling beams and half-painted exposed brick walls (from it's previous life as a mattress factory) massive iron hooks in the room (for hanging up heavy bike leathers) and over-sized furniture with luxe-loving comfort. A sophisticated neutral palette, marshmallow-soft bed, floor-length velvet drapes and an over-sized bathroom complete with a whirlpool or gargantuan rain shower built for two, will keep the ladies happy.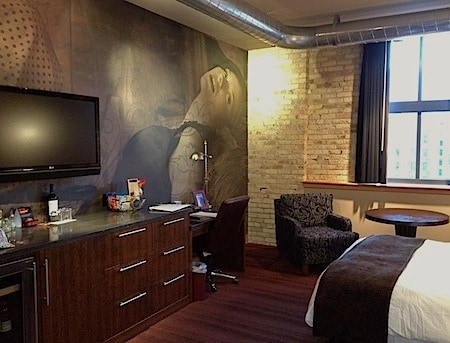 Bonus points for the bedroom life-sized sepia-toned wall murals of seductively posed local women, painted by Wisconsin artist, Chuck Dwyer, to dispel the myth that women from the mid-west aren't attractive as women on either coast.
The edgy lobby is appointed with an eclectic collection of memorabilia such as library chairs from the Bank of London, a 100-year-old billiards table, and another work by Dwyer, the "Americana Flag," which was created from over 30 pairs of jeans.
Tip: be sure and make a reservation for the oh-so-fun sounding, Route 66-inspired brunch, which features signature truck stop dishes from "the road less traveled"
The Pfister Hotel: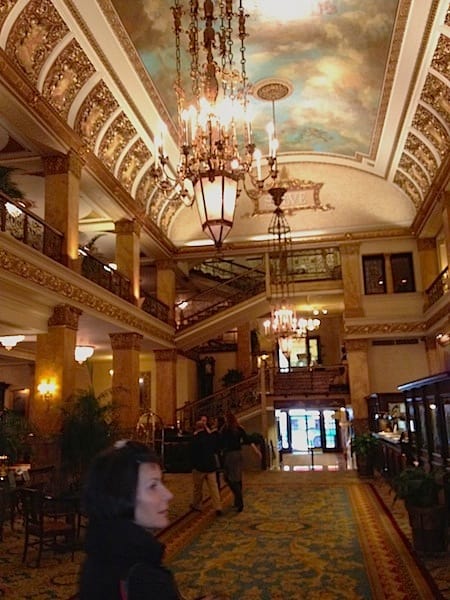 Milwaukee's Victorian grand dame may date back to 1893, but she carries her age extremely well, with a little help from a recent renovation. The impressive architecture and priceless Victorian art collection, the elegant, three-story high lobby filled with gold leaf, graceful sculptures and a stunning marble staircase, coupled with the impeccably trained staff transport you back to the golden era of gracious hospitality. Nods to a younger generation include a rooftop pool, state-of-the-art fitness center, the penthouse-level martini and wine bar, Blu, that offer spectacular skyline views.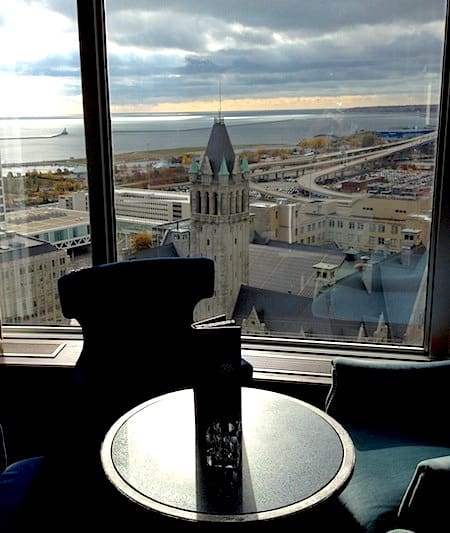 The Pfister also deserves major kudos for their yearlong, Artist-In-Residence program. The hotel renovated a main floor space into a working art studio for the chosen artist and guests to enjoy. The artist selected the first year was Milwaukee native, Reginald Baylor.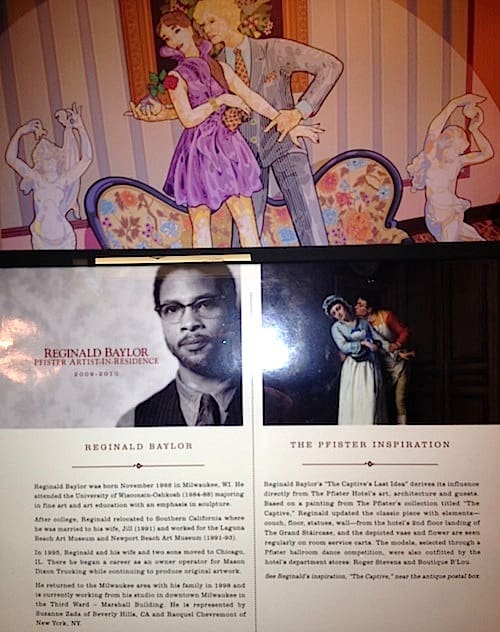 According to Joe Kurth, The Pfister's General Manager, "For decades, The Pfister has hosted the much acclaimed Victorian Art Collection, the largest of its kind in any hotel in the world. We want to expand on our reputation as a destination hotel for art connoisseurs by offering our guests and the public a glimpse into the world of art as it is being created – in real time, by amazingly talented artists."
Tip: No girlfriend getaway would be complete without at least one appt (or better yet, splurge on a day of beauty) at their simply marvelous Well Spa. Each treatment room is a two-room suite, which includes your own private bathroom and shower, and some include a personal hamman.  The pedicure room, with four chairs, is often reserved by a quartette of men who might be closing a big business deal over a footie massage. Could this be the new golf? When we were there, the distinguished gentleman getting a manicure turned out to be baseball commissioner, Bud Selig.