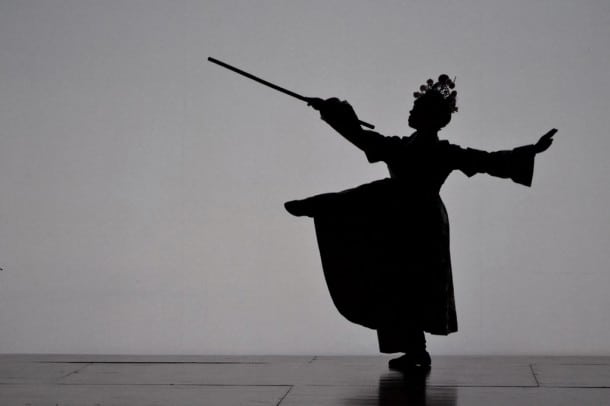 Berkeley Rep once again celebrates the Year of the Dragon when it stages the world premiere of Mary Zimmerman's The White Snake. Here's a sneak peek at some of the beautiful visual metaphors from the play, a co-production with Oregon Shakespeare Festival.
Fresh off the successful run of Chinglish (see the Stark Insider review "Yes, you don't!), the classic romance from Chinese legend opens November 14 at the Roda Theater in Berkeley.
As she falls for a charming young man, a snake spirit discovers what it means to be human. But a monk objects, and the bride must unveil her magical powers to save their love.
"The Legend of the White Snake," also known as "Madame White Snake", upon which the play is based is a Chinese legend, which existed as oral traditions before any written compilation.
It has since become a major subject of several Chinese operas, films and television series.Over centuries the story has evolved from a horror tale to a romance story, which tells that the scholar and the snake woman are genuinely in love with each other, but their relationship is forbidden by nature's law.
IN PHOTOS: 'The White Snake' at Berkeley Repertory Theatre