Join travel writer Janice Nieder on another exciting, unpredictable Girlfriend Getaway as she heads to Long Beach, one of America's favorite beach towns.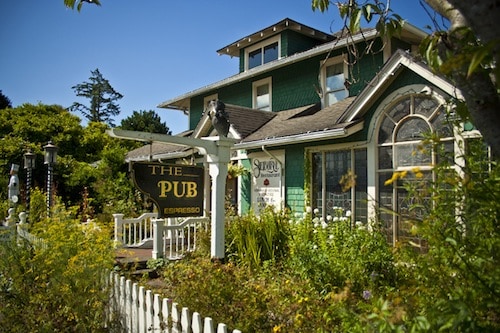 After reading that Long Beach had recently been named by ForbesTraveler.com as one of the top USA beach getaways, my mom, sister and I each packed a brown Safeway paper bag for  two fun-filled, pajama party nights at the ever-so hospitable Shelburne Inn, located in the tiny town of Seaview on Long Beach Peninsula in Washington State.
Bounded on the west by the Pacific Ocean and the south by the Columbia River, Long Beach peninsula — an easy, scenic, 3-and-a-half hour drive from Seattle just a hop, skip and jump from the Oregon border — is a 28-mile stretch of toe-digging sandy beaches that will charm hikers, bikers, history buffs and foodies. The headlining event might be walking the beaches, oohing and ahhing over the Pacific Ocean views, but the area holds many other treasures tucked away in the various small-town beach communities.
Five of our fave activities:
1. Visit the petit Cranberry Museum run by the nonprofit Pacific Coast Cranberry Research Foundation, where you can learn all about cranberry cultivation from 1880 to the present. Afterwards, take a self-guided walking tour of the crimson cranberry bogs-which spread out over 40 acres.
2. Meander around the backroads of Seaview to view the well-maintained turn-of-the-century cottages. A few were so colorfully styled out that we thought they art galleries.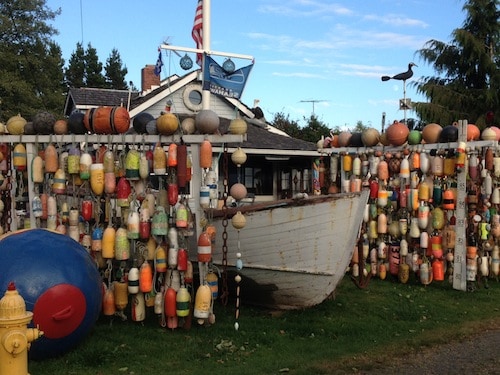 3. Bivalve fans will be in oyster-heaven with a side trip to the nabe town of Oysterville. The whole village is listed on the National Register of Historic Places, with homes dating back to 1860. I was really looking forward to indulging in a raw oyster feeding frenzy (more than 23 % of U.S. oysters are harvested here) but unfortunately we were there during a record warm season so slurping raw oysters were prohibited. Guess we'll just have to go back in an "r" month.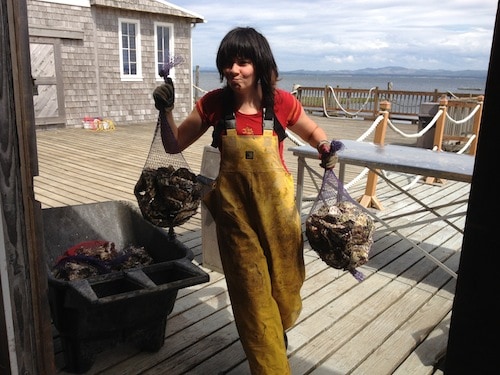 4. Rent a bike and follow the eight-mile Discovery Trail. History lovers will want to take a moment to stop at the marker where William Clark (of the Lewis and Clark tag team) exclaimed back in November 15, 1805, "This I could plainly See would be the extent of our journey by water,… in full view of the Ocian from Point Adams…to Cape Disapointment". This was the most westerly point reached on their Expedition.  If inspired, you can visit the Lewis & Cark Interpretive Center to read more entries form the original journals.
5. The International Kite Museum offers an outstanding selection of colorful kites from around the world but, for a real thrill, high fliers can buy an aerial from the well-stocked gift store and test fly it out on the windy beach.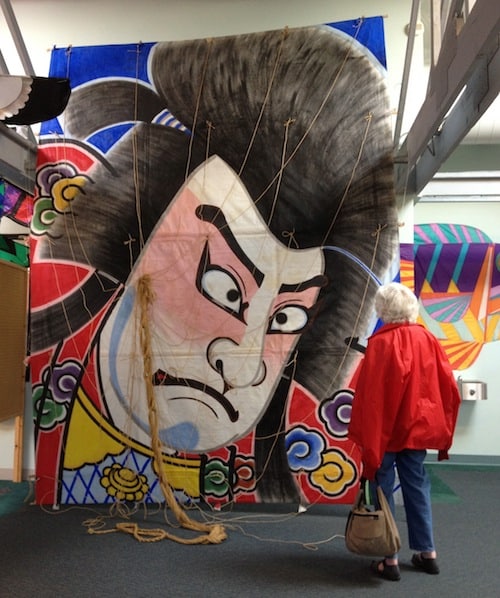 Sound Sleeps
We could easily have added another five activities to the list above except we found it hard to drag ourselves away from our comfy/cozy Victorian home away from home, the Shelburne Inn. It seemed only fitting that if we were visiting the longest beach in North America that we should also stay at the oldest continuously operating hotel and restaurant in Washington (established in 1896!)
Run by a friendly, artsy, detail and comfort oriented husband and wife team, the Shelburne has been the recipient of a slew of coveted awards and citations. Perhaps the 2012 Certificate of Excellence from TripAdvisor is the one that most perspective guests will relate to as a "sign of excellence."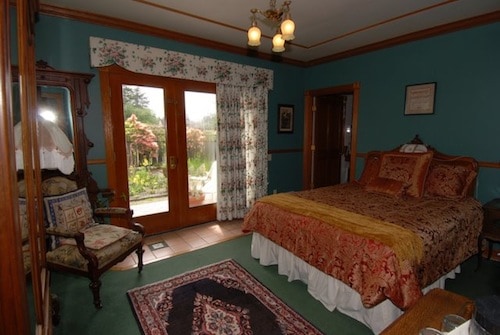 The inn sports 14 eclectic rooms, most with private outdoor space. We loved the wide open door policy for viewing unoccupied quarters since what curious traveler doesn't want a quick peek into the other abodes, especially when all the rooms have a different color scheme along with their own wonderfully patterned wallpaper, kaleidoscope of stained glass lamps, eighteenth century antiques and interesting bedding mixes? While some offered private balconies, others might include a claw-foot tub or a white wicker-filled sunroom. What was common to all the rooms were the plate of scrumptious cranberry/white chocolate cookies along with just picked field flowers smartly displayed in ceramic vases made by innkeeper David Campiche, potter, chef, art collector, and hubby of Laurie Anderson- the Inn's other delightful host.
A few things to keep in mind:
-The Inn has recently unveiled a brand new spa.
-A big and bountiful breakfast is included in the very fair overnight pricing.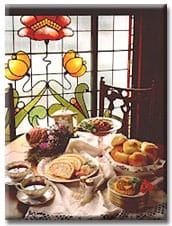 -Innovative dinners featuring local bounty, are often served by David, who frequently spends the morning foraging the forest for wild mushrooms.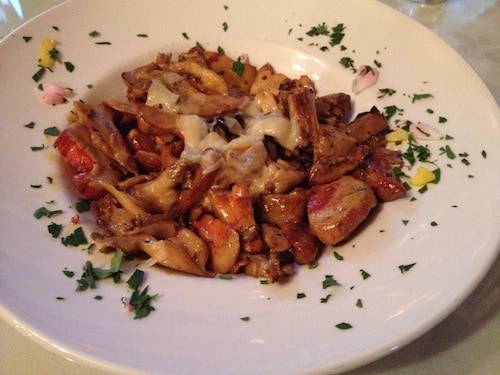 The fungi might turn up at dinner as a sautéed tangle anointed with a herb and brandy sauce or folded into the morning omelet. David is quite a wine aficionado; so don't hesitate to ask for suggestions while perusing the extensive wine list. And please try to refrain from stuffing yourself on Laurie's addictive artisan fresh baked breads or you'll be too full to enjoy dinner.
-The English-style adjoining pub (several beers are available on tap) is a fun choice for happy hour, where you'll rub elbows with the locals who eagerly offer some excellent sightseeing suggestions.
-Ask DeeDee, who usually can be found at the front desk, for her suggestions on how to best spend the day! She graciously printed out directions for every stop so getting lost was never an option-rare for us.
Tip: When planning your visit be sure to contact the Visitors Bureau which offers a wealth of maps, handouts and suggested itineraries for all seasons.