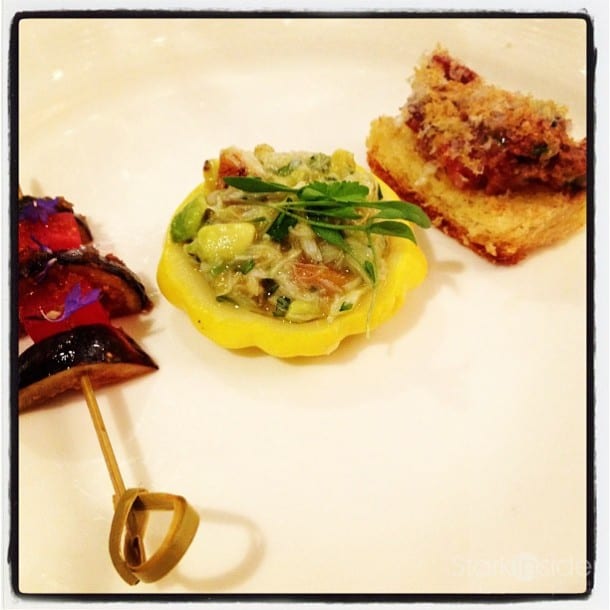 Seeking inspiration for the perfect companion to a glass of California Chardonnay?
This weekend, there was no better place to find it than at SF Chefs '100 Years of Chardonnay, A Celebration of the Wente Clone'. Wine expert Randy Caparoso along with winemakers Mike Chelini, Michael McNeill and Karl Wente took the audience on an entertaining journey through Chardonnay's colorful history, past the oak monsters and to the promised land of well-balanced California Chardonnay with the floral hints characteristic of the Wente Clone.
A flight of six Chardonnays, produced from Wente clones, were tasted across three wineries: Stony Hill, Hanzell, and Wente Vineyards. The session explored both the similarities of wines produced from Wente clones, and the differences due to the terroir, farming practices, wine making techniques and years in the bottle.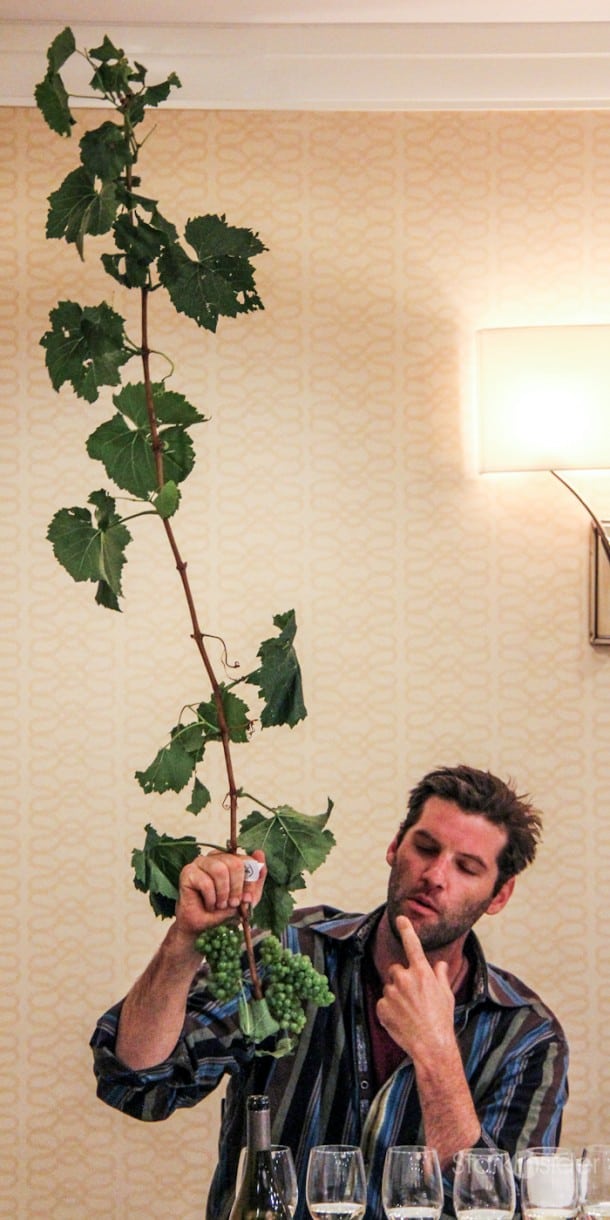 What heightened this experience for me beyond most tastings I've done was that the session ended with a selection of food pairings that were superb. For your next dinner party, try one or two of these. You and your guests may walk away with a new appreciation of California Chardonnay and cuisine.
Stony Hill 2009 Chardonnay, Napa Valley: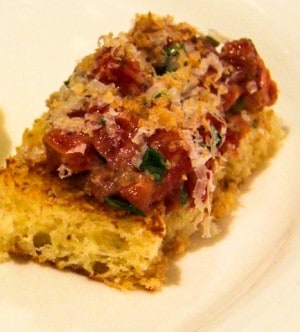 Paired with beef tartar with walnut oil, jack cheese and nuts. The result was delicious and such a nice change up from tuna tartar, which I still love but over-exposed currently.
Hanzell Sebella Chardonnay 2010, Sonoma Valley: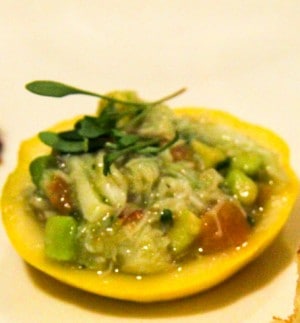 Paired with Dungeness crab with pickled peach and avocado on a summer squash.
Wente Vineyards, The Nth Degree Chardonnay 2010, Livermore Valley: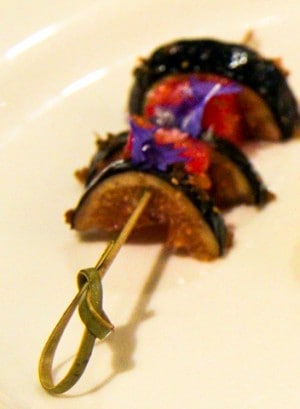 Paired with figs and beets. The fig is lightly drizzled in rosemary oil and honey. The beets were soaked in beet vinegar and olive oil.