Auction Napa Valley is underway and runs through Sunday. Organized by Napa Valley Vintners, a non-profit trade association responsible for promoting and protecting the Napa Valley appellation, the annual fundraiser  features dozens of parties (from blue jean casuals, to dress your finest soirees), 250 auction lots, and marquee dinners.
Emeril Lagasse headlines an all-star culinary lineup and is appearing at Auction Napa Valley for the first time. Chef Lagasse is widely known as the chef/proprietor of 13 restaurants (three in New Orleans), author of more than a dozen best-selling cookbooks, and inimitable TV personality.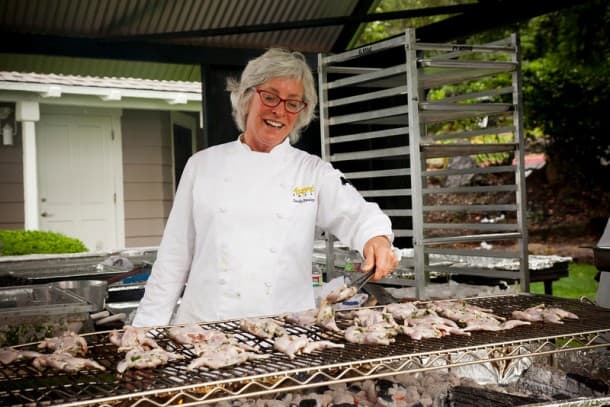 Other chefs making ANV appearances include Michael Tusk (Quince, Cotogna), Napa Valley's legendary Cindy Pawlcyn (Mustards Grill, Cindy's Backstreet Kitchen, Brassica), and Meadowood's Three-Michelin-Star Chef Christopher Kostow, to name just a few.
Auction Napa Valley: LIVE AUCTION LOTS
Proceeds from the weekend support health, youth and affordable housing non-profit programs.
Founded in 1981, under the vision of Robert and Margrit Mondavi Auction Napa Valley is designed to showcase Napa Valley's best wine, food and outstanding hospitality has grown to be a four-day gathering held each year the first weekend in June.