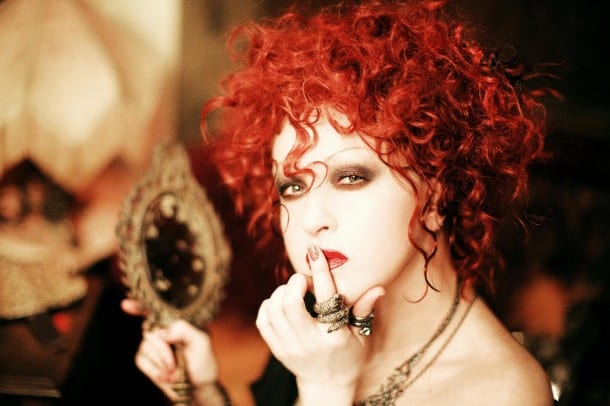 The Wallflowers and Cyndi Lauper will headline one of the year's most celebrated San Francisco events. The San Francisco Symphony has announced the complete entertainment lineup for the 2012 Black & White Ball scheduled for Saturday, June 2.
At Davies Symphony Hall, starting at 8 p.m.: Concert featuring Paul Simon with the San Francisco Symphony (as well as Simon's own band).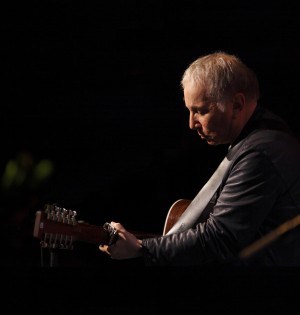 In addition to legendary singer songwriter Paul Simon, who headlines the Black & White Ball in a special concert with both the Orchestra and his own band at Davies Symphony Hall at 8 p.m.; The Wallflowers, who co-headline the outdoor party stage with previously announced pop superstar Cyndi Lauper; and cybersoul songstress Janelle Monáe, who makes a special guest appearance on the outdoor party stage; the entertainment lineup for the post-concert party, beginning at 9 p.m., features eight additional bands performing on five stages, with live music spanning every decade since the Black & White Ball's 1956 inception.
Throughout the War Memorial Performing Arts Complex, starting at 9 p.m. – 10 bands on five stages featuring:
— Grammy-winning band The Wallflowers to co-headline outdoor party stage with previously announced pop superstar Cyndi Lauper
— Cybersoul songstress Janelle Monáe, making a special guest appearance
— Doo wop/R&B royalty The Drifters
— DJ Masonic (aka composer Mason Bates), featured in SFS's recent American Mavericks festival
— Retro jazz outfit The Brenna Whitaker Little Big Band
— Neil Diamond-inspired dance band Super Diamond
— 13-piece salsa ensemble Avance
— Funk troupe Scott Carter and New Breed
— Notorious, the "'80s and more" dance party rock show
— Dr. Bobby Rodriguez Latin Jazz Group
Transforming the entire War Memorial Performing Arts Center area into of the country' most elegant venues, the Ball features music, dancing, food, drinks and a rollicking midnight surprise for one ticket and only in San Francisco. Tickets are on sale now for this legendary fundraiser supporting the Symphony's vital and multifaceted music education programs, which provide inspirational connections to music and music making to over 75,000 Bay Area children each year.
Tickets start at $250 (for a Party Pass) and are on sale now.
[San Francisco Symphony Black & White Ball]